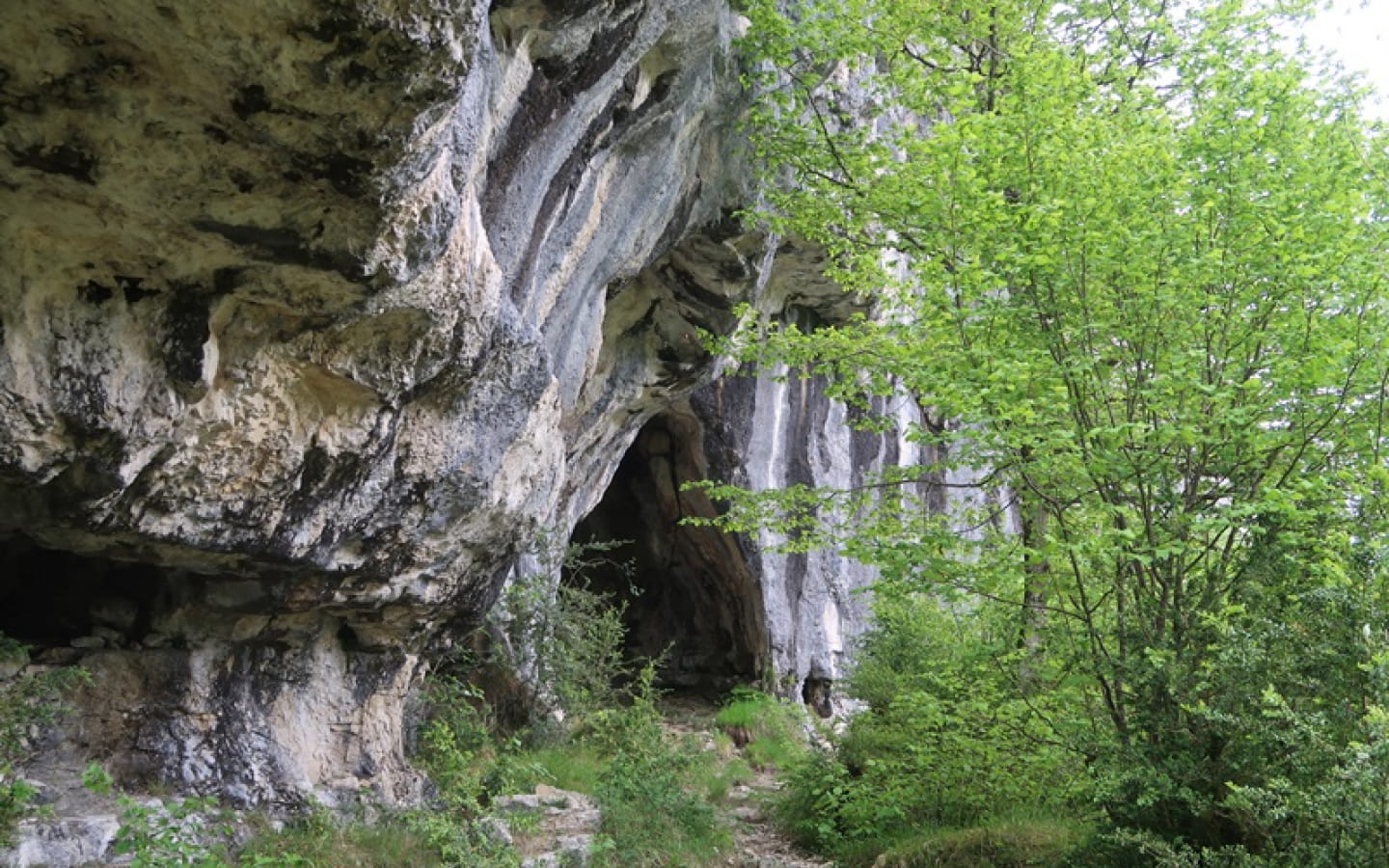 -
Round trip trail
Time : 1h30
Distance : 4 km
Difference in height + 220 m
Yellow markings

The belvedere of the Hermitage is the most beautiful belvedere overlooking the town, the view is breathtaking! Higher up, at the Sainte-Anne cave, there is a receptacle cut into the rock (to the right of the entrance), with water that was considered miraculous. Louis XI, passing through Saint-Claude, visited the cave and drank from it. Legend has it that he recovered his sight thanks to this water.

Access: on foot from the back of the Tourist Office, take the rue du Collège. Take the stairs under the footbridge before the village hall. Follow the Chemin de la Rochette and the path uphill. Follow the direction "Belvédère de l'Hermitage". After passing the gate, take the path going up to the left at the ruins. To get to the cave, go back to the intersection near the gate and follow the direction to Chaumont. The path passes in front of the cave.

GPS coordinates from the start (decimal degrees) :
latitude N 46.390972 / longitude E 5.865028

/A steep climb, good shoes are required. The path continues after the Sainte-Anne cave in the direction of Mont Bayard. Difficult and sporty path (ladder, scree, steep path).
Brochures edited by Montagnes du Jura