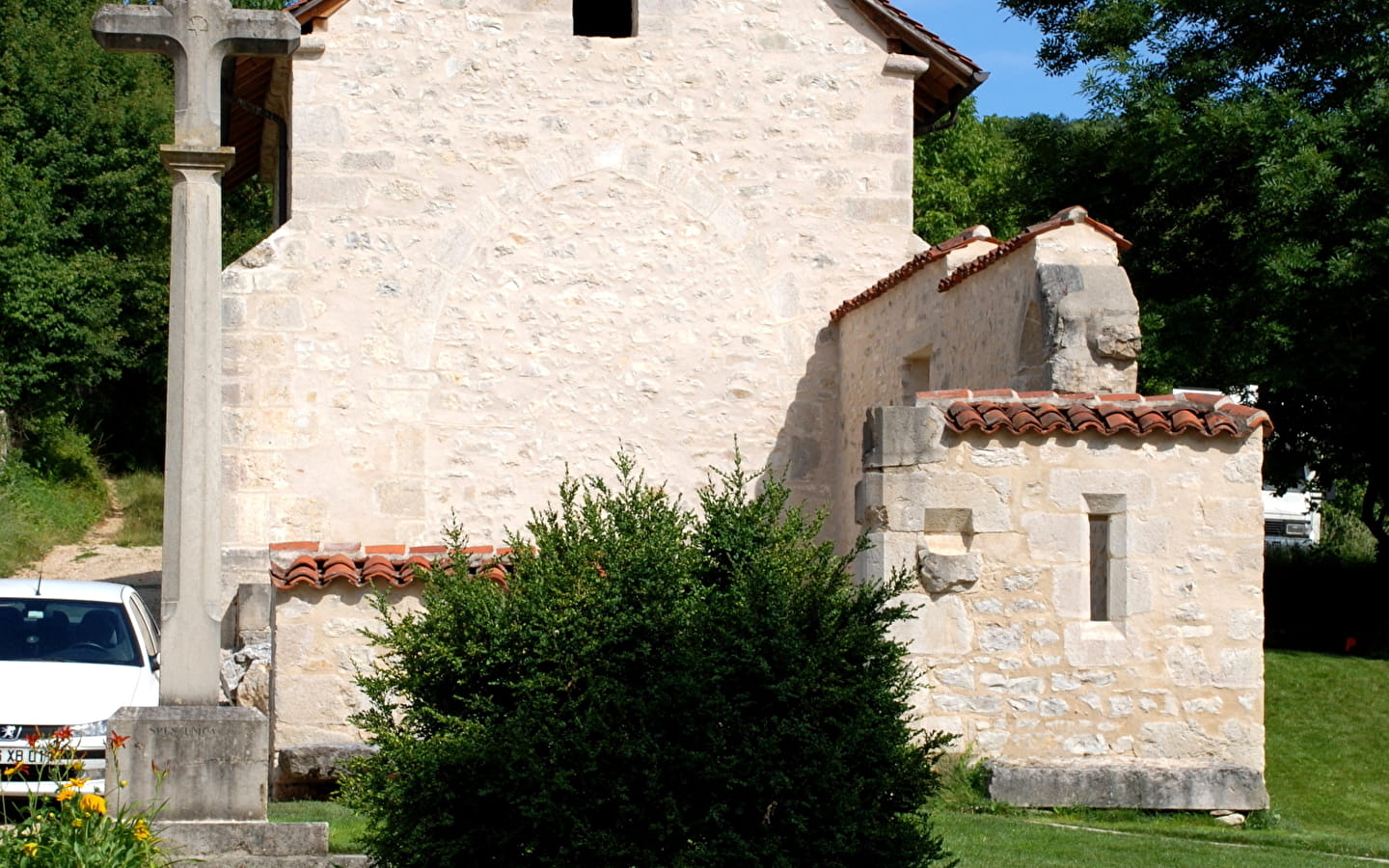 -
His chapel, architectural witness of the 15th century in Bugey, was the object, for several years, of numerous works of restoration, consolidation and organization on his outside circumference. The roof was replaced, and the remainders of walls of what were its continuation by one supposed adjacent

they are the Lords of the Cueille that made build this chapel Saint Antoine. The blazon of the family DE LUYRIEUX, of gold in the sand rafter, still appears in the keystone. Originally, it should be prolonged by a nave, if we look at the stony vault which appears in the southern wall. Only some sections of wall, fortunately strengthened, testify of the total influence of the chapel.

Inside, two important grave stones. A paving stone sculptured in Anne de la Chambre's effigy, the wife of Guillaume DE LUYRIEUX, wears the blazons of both families.
Other one paves, anonymous, is certainly the grave of Anne de la Chambre's husband.

The genealogy of the house De Luyrieux, engages ten pages of the history of the Bugey.
Prices & Schedules
Opening :
Brochures edited by Montagnes du Jura