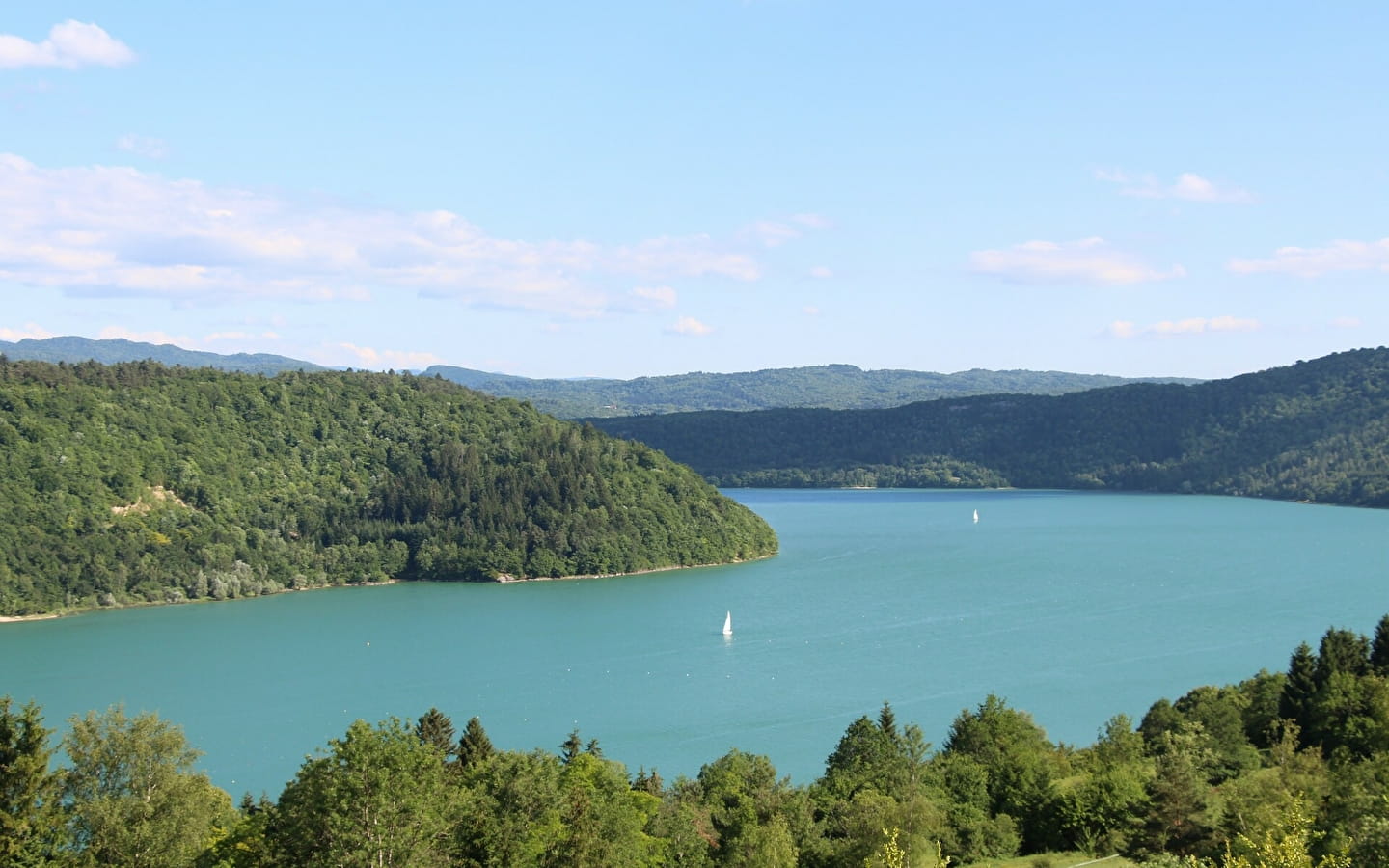 -
Eight lakes, archaeological sites, Moirans-en-Montagne, city of toys and children, the landscapes of the Pays des Lacs and the Petite Montagne, typical villages... And water everywhere! This 134km circuit, reserved for the most seasoned riders, is worth every effort!
From Clairvaux-les-Lacs, a pretty tourist resort on the edge of its two lakes, but also a pallafic site classified as a Unesco heritage site, the RD27, then the RD470 catch up with Vouglans lake (35km long, the 3rd largest artificial reservoir in France) at the Pyle bridge before heading towards the Petite Montagne and its undulating landscapes. Before Cernon and the descent to the Vouglans dam (built in 1968), the view over the meandering lake is magnificent. Then the road follows the river Ain to the lake of Coiselet. The ascent to Martigna passes by the Montcusel hill (a remarkable climb) with passages at 15%, then skims the Gallo-Roman site of Villards-d'Héria before crossing Moirans-en-Montagne and its famous toy museum. The return journey passes through Maisod, reaches the Pyle bridge and continues to Pont-de-Poitte along the northern part of Lake Vouglans.
From there, the route goes up through Blye and Chatillon to the turquoise waters of Lake Chalain (another Neolithic site). A few kilometres uphill and it is the access to the plateaus where the legendary lakes of Vernois, Ilay, Narlay, Petit and Grand Maclu are nestled. Before descending to Clairvaux via Bonlieu, the road runs alongside the fabulous Hérisson waterfalls.
A dream route!
For more informations
Boucle 6 : La grande traversée des lacs à vélo
Brochures edited by Montagnes du Jura