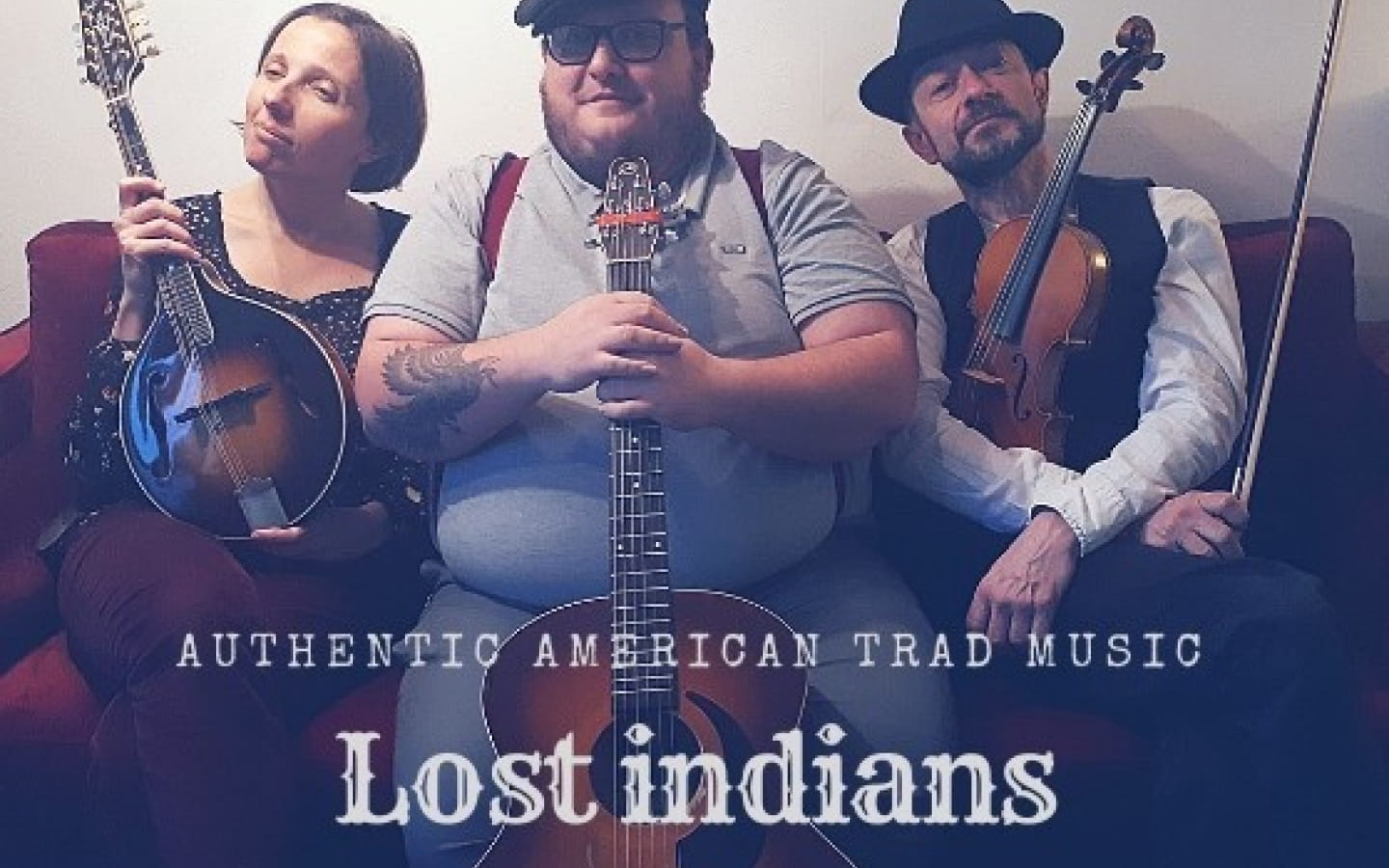 -
Three lost Indians get together to make their vocal and instrumental chords vibrate by revisiting North American, bluegrass, Cajun and Quebecois themes. Their interpretation of this varied and lively repertoire will tickle your ears and make you jump out of your chair.
The musicians from Bisonne, all from different backgrounds, have come together in this project to discover the variety and richness of the North American repertoire.
Agathe Llorca (group Kalarash) and Jean-Pierre Aufort (group Transat) make their fiddle and mandolin ring out, while Rémi Doubi (group Mocking Crow) supports them with his guitar playing and piercing voice.
In the saddle!

Saturday 13 August from 7 to 9 pm.
Free admission.
Brochures edited by Montagnes du Jura