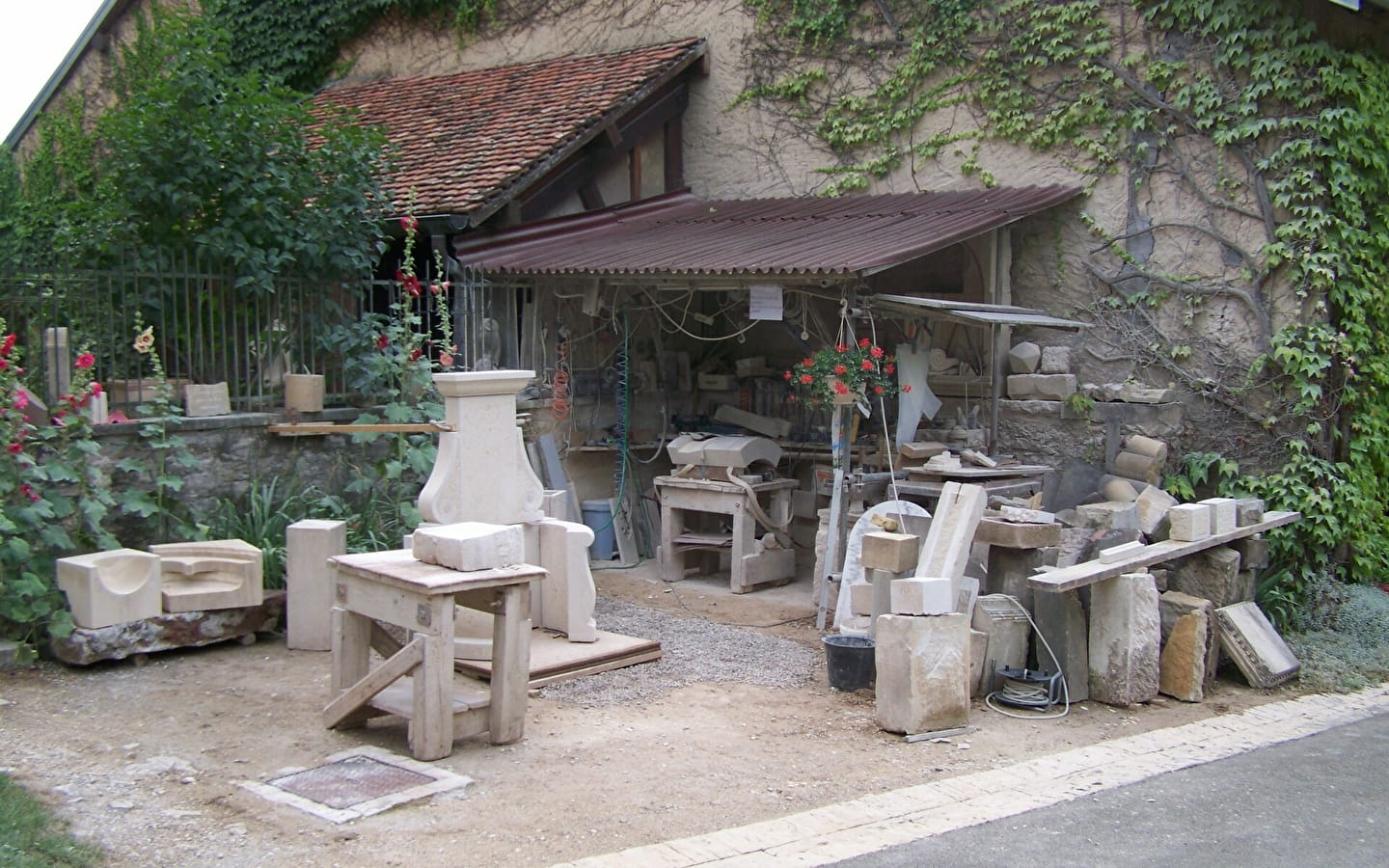 -
Discover with Serge, a noble profession, that of stone cutter. This passionate and exciting craftsman shares his love of stone with you through the various complex works he creates according to a precise procedure from drawing to design.

Visit and demonstration organised as part of the Route des Savoir-faire.
Visit by appointment with Serge Luniaud on 03.81.93.57.03.
Demonstration Route des Savoir-faire: Stone mason, Serge Luniaud Tailleur de pierre Serge Luniaud5 rue de l'école25550 SAINT-JULIEN-LES-MONTBELIARD
Prices & Schedules
From 16/05/23 to 31/12/23
By appointment only.
Brochures edited by Montagnes du Jura