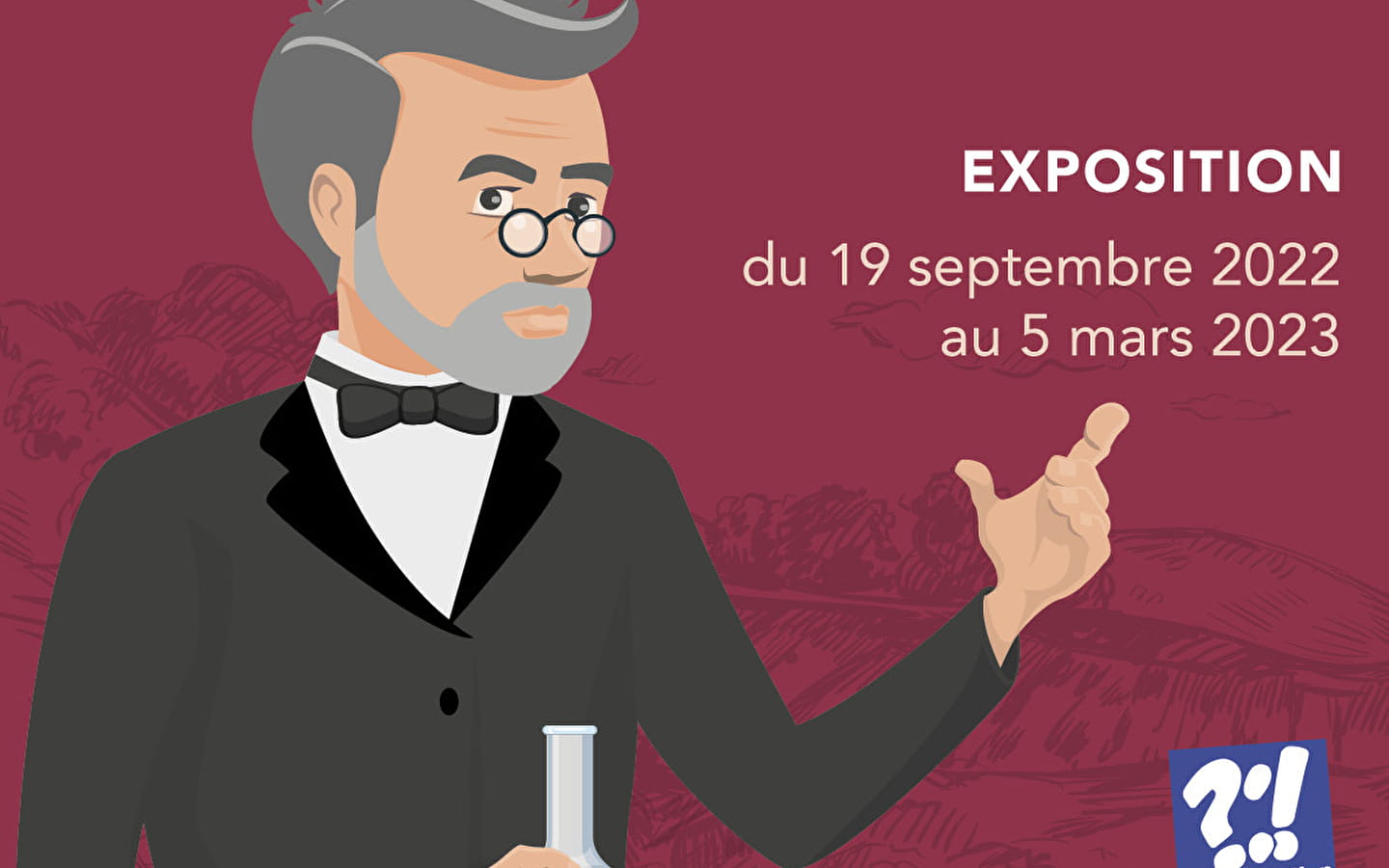 -
To celebrate the two hundredth anniversary of his birth in 2022, the Pavillon des sciences in partnership with the Public Establishment for Cultural Cooperation "Terre de Louis Pasteur" is proposing an exhibition presenting some of Pasteur's lesser-known work.

It will show the attachment that Pasteur had for his native region, which he returned to as often as possible, particularly when spending his "holidays" in his house-laboratory in Arbois (39).

This illustrious Franc-Comtois, best known for his work on the rabies vaccine, was in fact a scientist curious about everything. A chemist by training, his studies led him to biochemistry, then biology and finally medicine!

In his time, science was booming and research was bubbling. Through his curiosity and hard work, he opened up new avenues of research and made links between different fields. For example, he was one of the pillars of the creation of microbiology, the study of micro-organisms - "microbes" and other "germs"...

Professor, university dean, research director, academician, but above all a researcher in his laboratory, Pasteur left the beaten track by regularly putting himself at the service of society, particularly the food industry and the health sector. This gave him a certain amount of independence to build up his "labs" and his teams: many of his assistants were to be at the origin of major advances (Charles Chamberland ? The inventor? Emile Roux, a pillar of the Pasteur adventure ? Emile Duclaux ? The apostle?).
Exposition "Pasteur. Au service de la science".
Le Pavillon des sciences5 Imp de la Presqu'Île25200 MONTBELIARD
Prices & Schedules
From 19/09/22 to 05/03/23
September, October 2022

- Monday, Tuesday, Thursday, Friday: 9am-12pm & 2-6pm
- Wednesday: 10am-12pm & 2pm-6pm
- Saturday, Sunday and public holidays: 2-6pm

November, December 2022
January, February to 5 March 2023

- Monday, Tuesday, Thursday, Friday: 9am-12pm & 2-5pm
- Wednesday: 10am-12pm & 2pm-6pm
- Saturday, Sunday and public holidays: 2-6pm

CLOSED: 25/12 - 01/01 and 01/05

Base rate (Museum rate) :

4.5€
Brochures edited by Montagnes du Jura