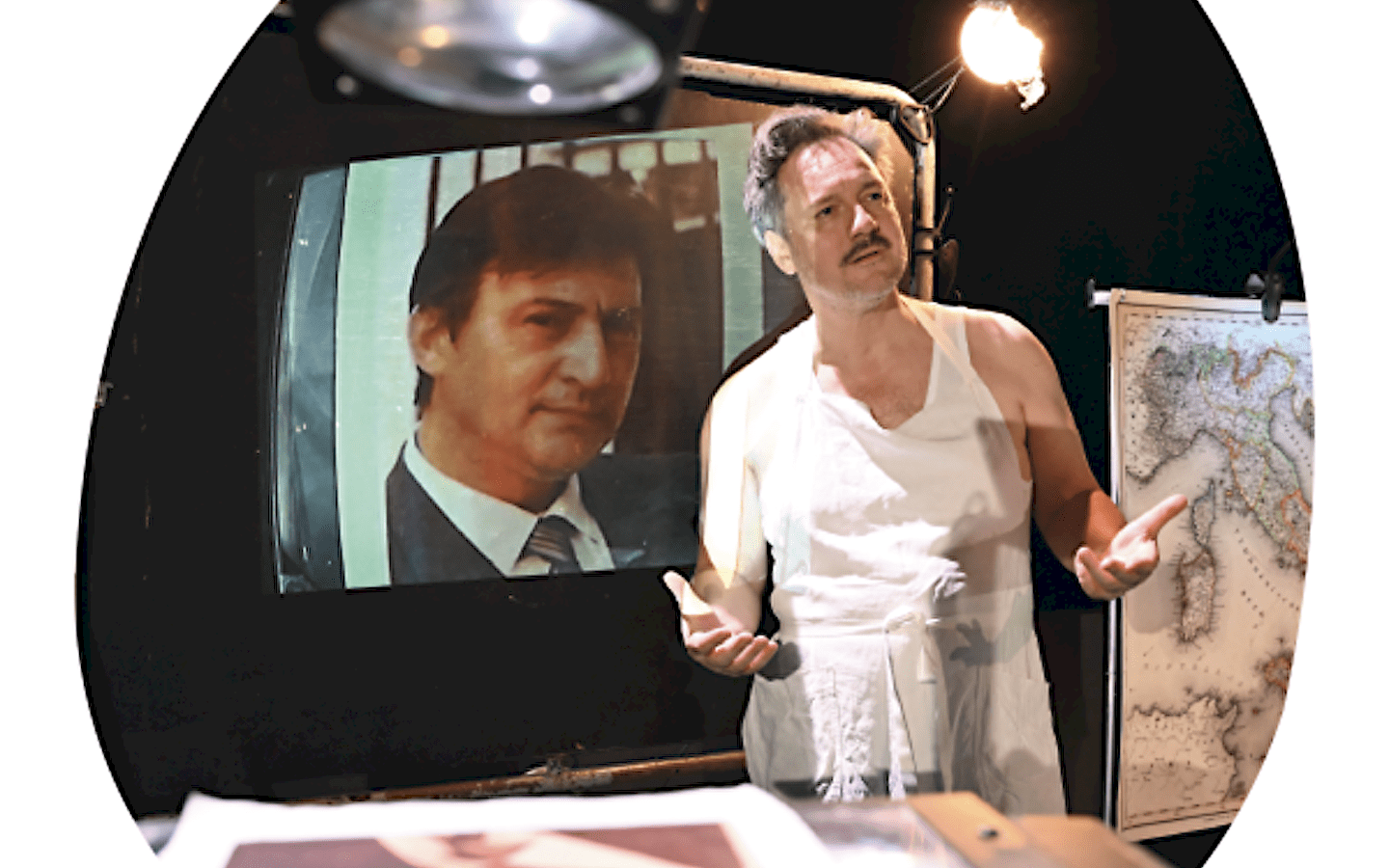 -
Theatre - 1h10 - from 14 years old

A duet set against a black background, peppered with photographic archives and Italian songs, La truelle is both a fascinating family investigation and a reflection on our society and power, even a lecture on the Mafia from 1860 to the present day...

In this text, as free in its writing and stage form as Nanni Moretti's Diary, you have to imagine yourself on the handlebars of a Vespa, driving at full throttle through individual and collective memories. Recalling his summers in Calabria, playwright and director Fabrice Melquiot wrote this vibrant text for François Nadin, who also has Italian roots, in which family memories intersect with the stories of another family, the Mafia. On stage, Nadin uses successive flashbacks to delve into the enigmatic past of the author's grandfather, between a crime-ridden Italian South and an America of legal and illicit dreams. It cements and builds the captivating story of a century and a half of events, in which Mafia figures such as Toto Riina and Luciano Leggio, and their opponents, Judge Falcone and Peppino Impastato, emerge. La truelle, available in French sign language, is a thrilling role-play with the Mafia as its matrix.
La Truelle Espace Notre-Dame16 Rue Charles Magnin39110 SALINS-LES-BAINS
Prices & Schedules
Tuesday 16 January 8.30pm
Brochures edited by Montagnes du Jura