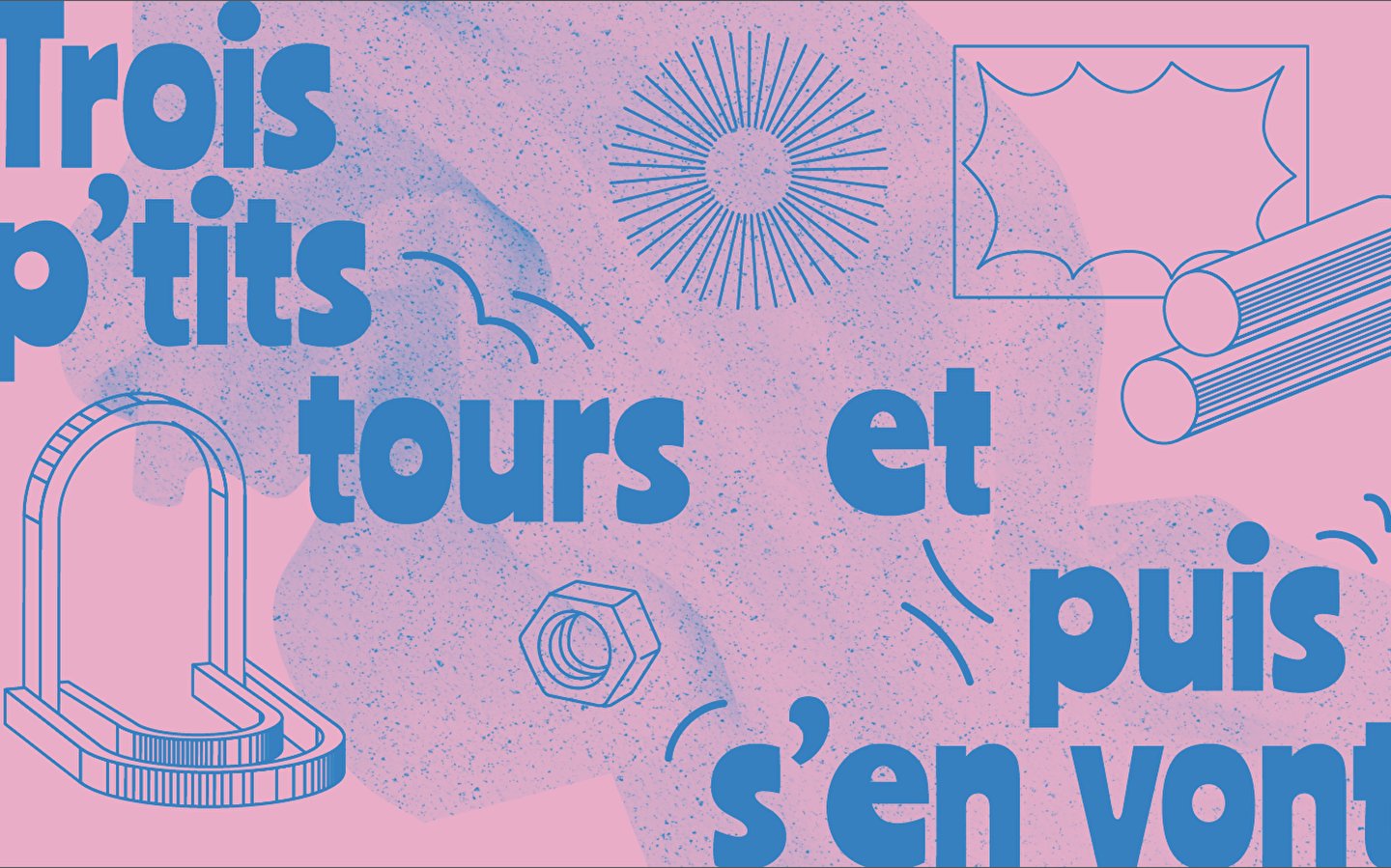 -
EXHIBITION TROIS P'TITS TOURS ET PUIS S'EN VONT + PERFORMANCE BY CÉCILE MEYNIER

Trois p'tits tours et puis s'en vont, group exhibition with Aurore-Caroline Marty, Cécile Meynier, David Posth-Kohler, Chloé Serre, Louise Siffert and Sarah Tritz.

The installations in the exhibition Trois p'tits tours et puis s'en vont use certain codes and practices of the performing arts: sets by Aurore-Caroline Marty and Cécile Meynier, staging of video performances by Louise Siffert, props for D'entrée de jeu by Chloé Serre, costumes for Memory Matrix (after Paolozzi) by Sarah Tritz, puppets and puppets for Menteur Mentor by David Posth-Kohler and for the Tristz Institutt by Sarah Tritz again. But the artists do not draw so much from theatre in the strict sense as from more marginal or popular practices, where eccentric figures and outrageous parodies transgressing the conventions of the dominant culture were made: puppet shows, pantomime, commedia dell'arte, carnival or Dada cabaret.

Curated by Anne Giffon-Selle.

Exhibition on view from 17 September 2022 to 15 January 2023.
19 Crac : Trois p'tits Tours et Puis s'en vont Le 19 Crac19 Avenue des Alliés25200 MONTBELIARD
Prices & Schedules
From 17/09/22 to 15/01/23
Brochures edited by Montagnes du Jura