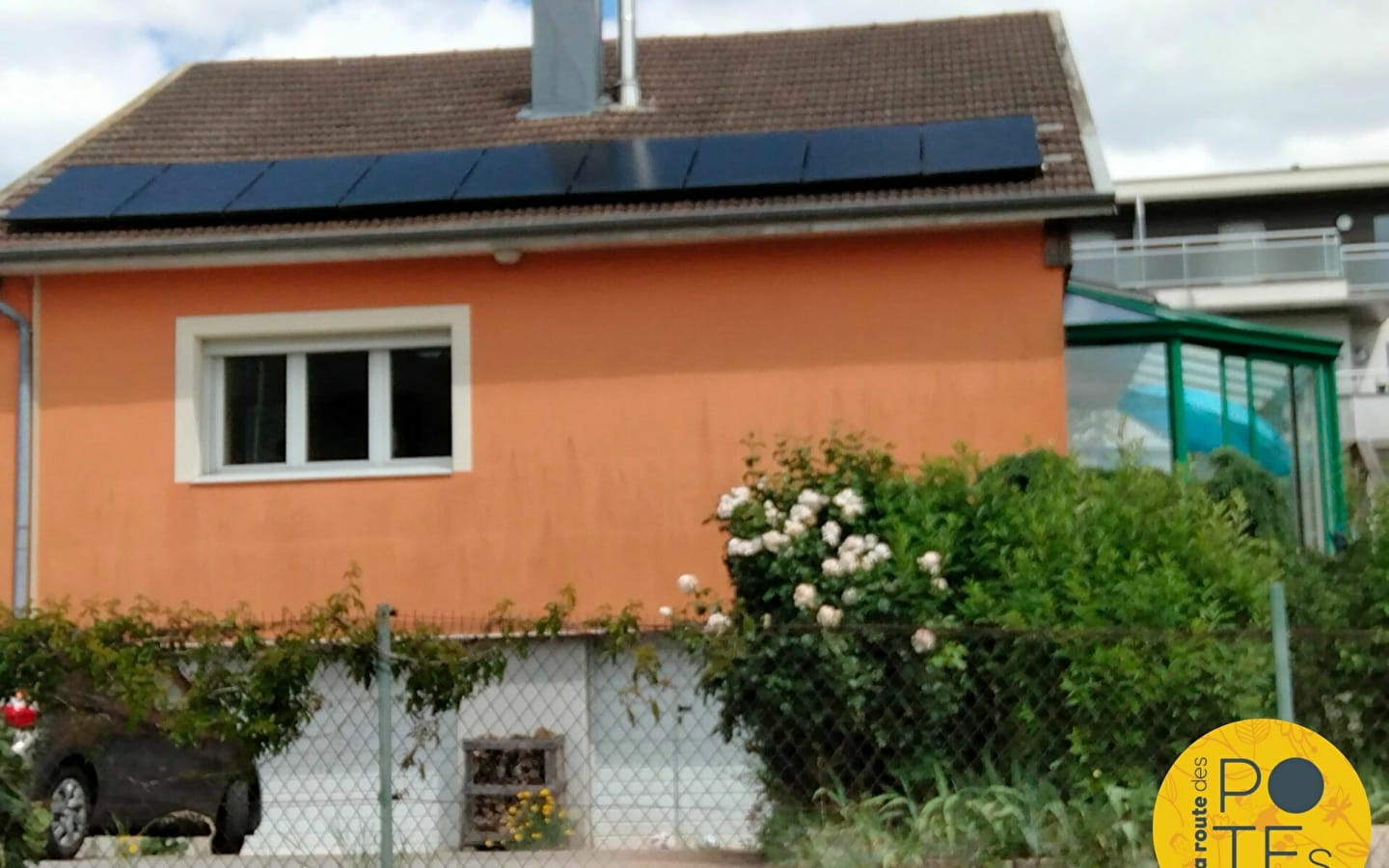 -
I offer 'open days' or visits to a guest house that is 'green' in two ways:
- firstly, the building, an ordinary pavilion dating from the 1960s, has been renovated using low-consumption and bio-sourced materials: wood wool insulation, insulation under the slab, thermal and photovoltaic solar panels, double-entry washing machine, log-burning stove, rainwater recovery, etc.
- secondly, an effort is being made to raise guests' awareness and promote good practice: cyclists and hikers benefit from a preferential rate; when visiting the area, guests are encouraged to use public transport; healthy products for the household; mostly organic products for breakfast; waste sorting, composting, etc.
Located 200 m from Véloroute 6, 100 m from a bus stop.

Le Jardin de Velotte, a visit to an "eco-friendly" guest house Le Jardin de Velotte31 Chemin des Journaux25000 BESANCON
Prices & Schedules
From 09/12/23 to 10/12/23 of 09:00 to 18:00
2nd weekend of each month (non-exclusive date)
Contact the host directly: Possibility of arranging an appointment and grouping different visits.
Brochures edited by Montagnes du Jura