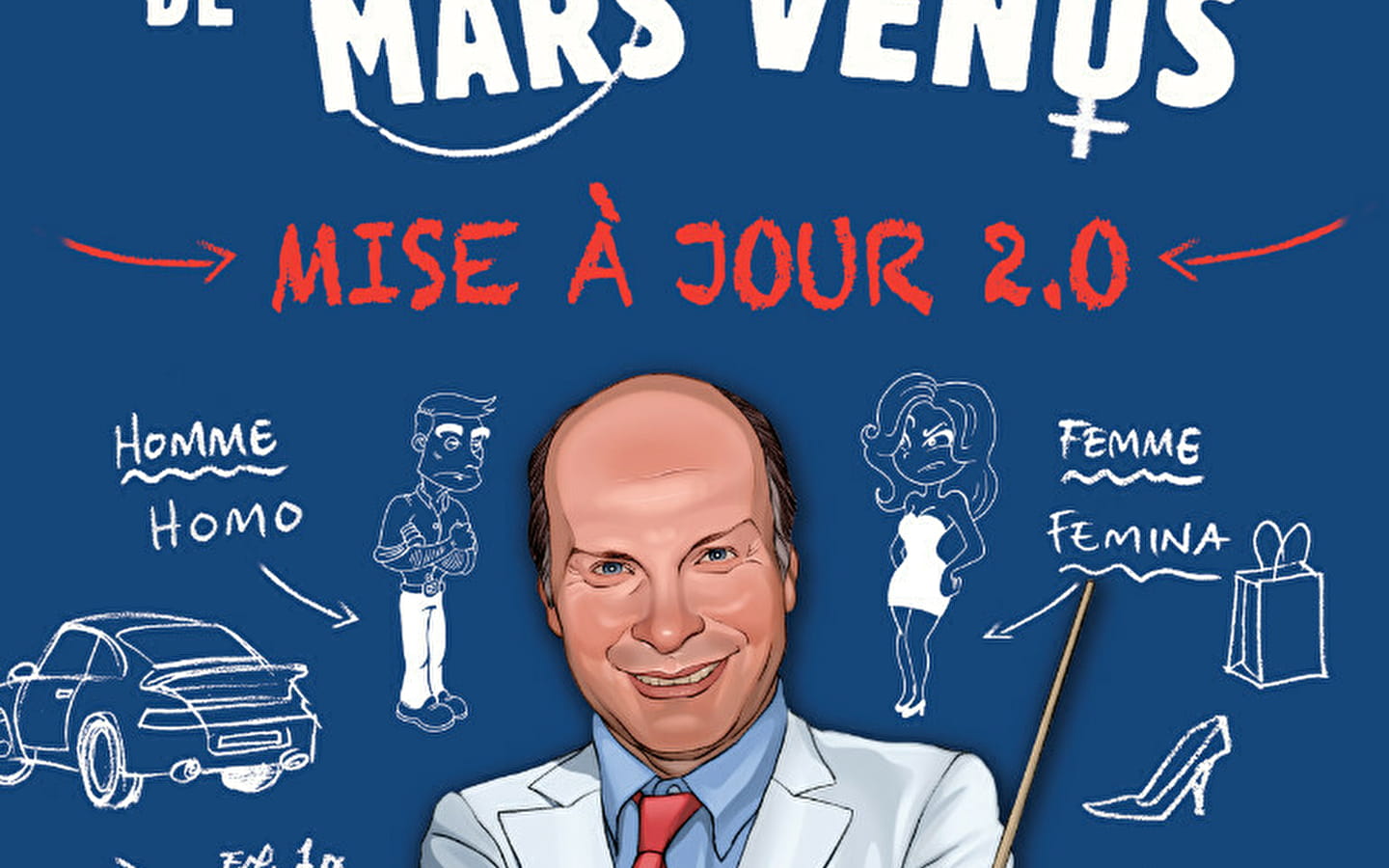 -
Update 2.0

At a time when relations between men and women are being questioned, dissected and even abused, come and enjoy an exceptional evening with a show that has already been performed for over two million spectators!

It's a hymn to mutual understanding.

Far from defending old clichés, it is totally in line with the fight for equality between women and men.

Its incredible success proves that whatever our cultural, biological or sexual singularities, we are all chasing the same thing: love!

You'll be exchanging glances...

You'll elbow each other...

And then you'll smile - sometimes, you'll burst out laughing - often, and you might even catch yourself thinking...

You'll navigate the intricacies of masculine and feminine logic and exclaim: "Oh, if I'd understood all that earlier..."!

The long-awaited return of Paul Dewandre in this show that is as unique in form as it is in content, and more relevant than ever to our times.
Men are from Mars and Women are from Venus - Version 2.0 in Besançon LE GRAND KURSAALPlace du Théâtre25000 BESANCON
Brochures edited by Montagnes du Jura