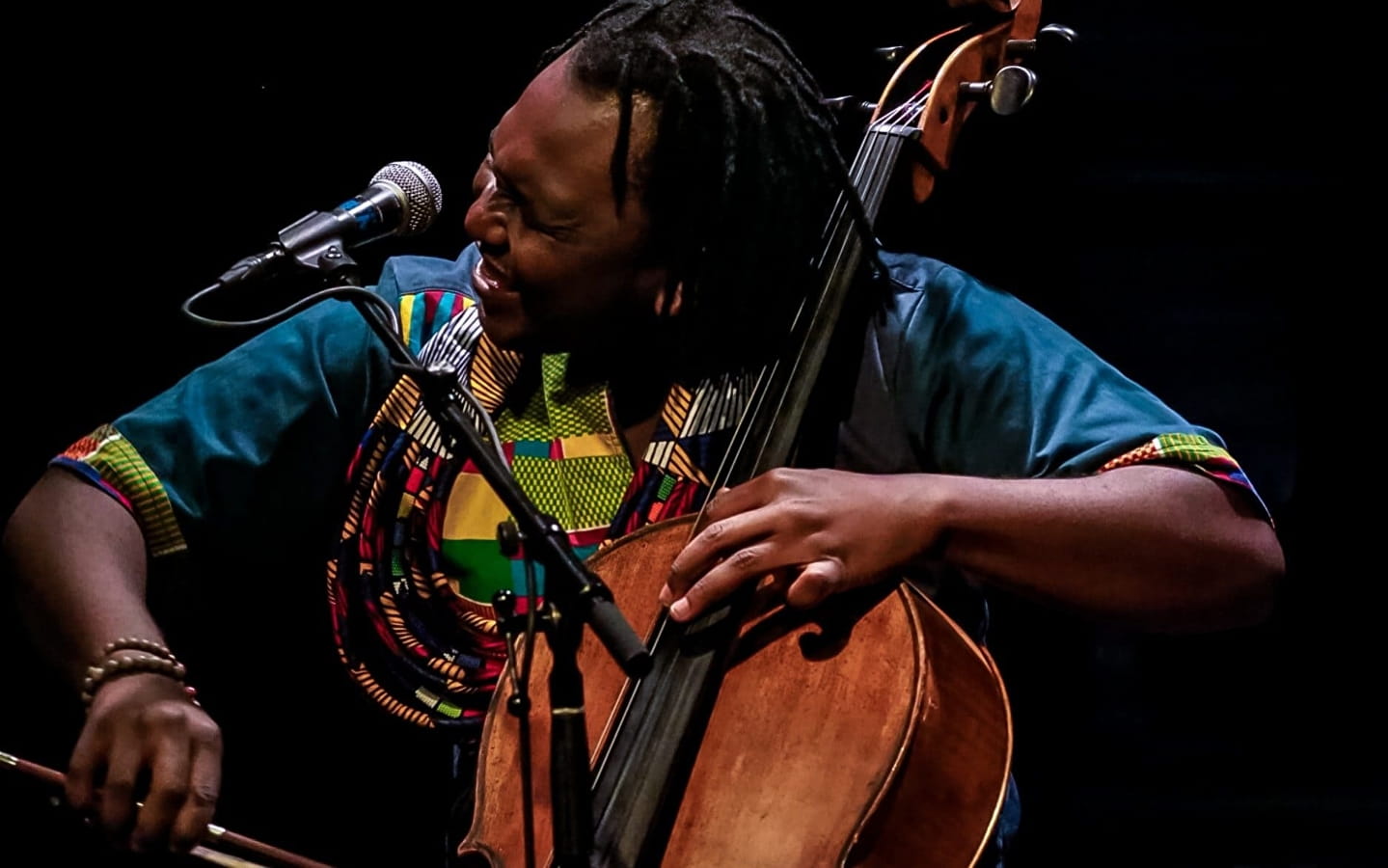 -
A young cello prodigy who grew up in a South African township, Abel Selaocoe is the new rising star of classical music.
With his excellent academic training, he breaks all barriers by moving his bow between Bach, Debussy and Boccherini - he was notably a soloist with the BBC Philharmonic -, jazz, griot traditions, beatbox, Zulu polyphony, baroque...
A personal quest, through which Selaocoe brilliantly and generously opens up the horizons of learned music to an ever wider audience.

After the release of his first album "Where is my home?" last September, the cellist will be welcomed at the Bains Douche in a duo with a pianist.
Seeing him on stage is the promise of a unique experience: as comfortable in his lightning improvisations as in the nuances of classical music, Abel does not hesitate to augment his playing with songs modulated in dialects - xhosa, bambara, zulu... he also beats out rhythms on your body-percussion or invites the audience to raise their voices to accompany his melodies.
An outpouring of shared energy, which gives a concert a performance dimension that is as jubilant as it is breathtaking...
MA Scène Nationale - Abel Selaocoe
Bains Douches4 Rue Charles Contejean25200 MONTBELIARD
Brochures edited by Montagnes du Jura