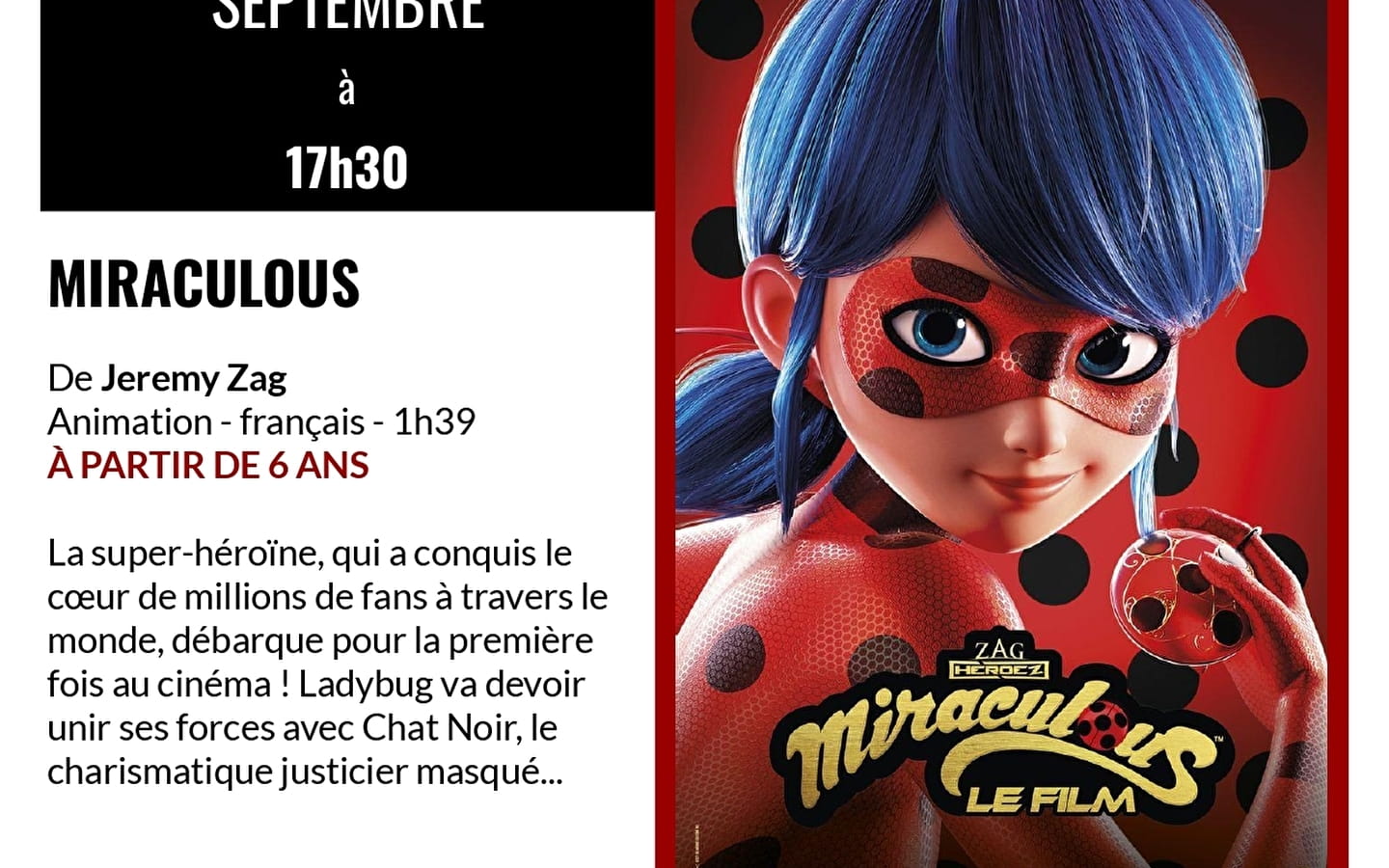 -
The superheroine, who has captured the hearts of millions of fans around the world, is coming to the cinema for the first time!
the cinema! Ladybug will have to join forces with Black Cat, the charismatic masked vigilante...

By Jeremy Zag
Animation - French - 1h39
For children aged 6 and over.
Miraculous" cinema screening Salle de La ChevaleriePlace de la Chevalerie39160 SAINT-AMOUR
Brochures edited by Montagnes du Jura