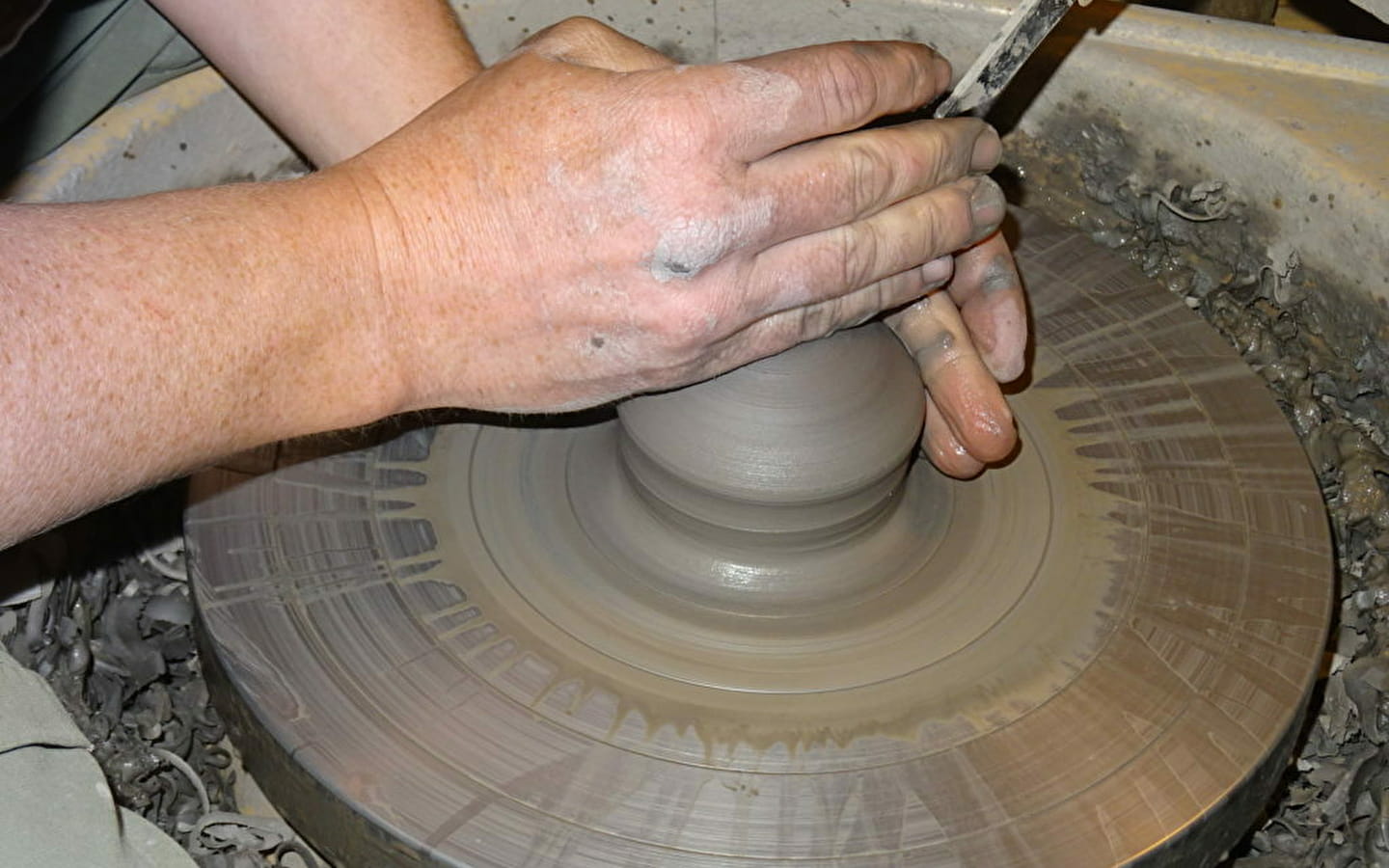 -
1 DAY COURSE: 9.30 AM/ 4.30 PM (5 HOURS OF PRACTICE)

9.30am: welcome tea/coffee discussion on pottery
10am: start of throwing
12.30 pm : lunch break
2pm : throwing
16:15 : cleaning of the material and end of the workshop

Objectives: to have a first contact with clay and throwing, to learn how to centre a clay mass and to assemble a cylinder. To approach the throwing of a bowl/cup.

Price: 100€ per person. 15€ for vegetarian and organic lunch.

Conditions: 2 to 3 trainees per session. One round per person. Clay and tools provided. Firing of 1 or 2 pieces glazed and fired by the potter to be collected from the workshop a few weeks later.
1 day course - Introduction to throwing and modelling with the Atelier de la Barbastelle L'Atelier de la Barbastelle7 Rue Principale Champagne39320 LOISIA
Brochures edited by Montagnes du Jura