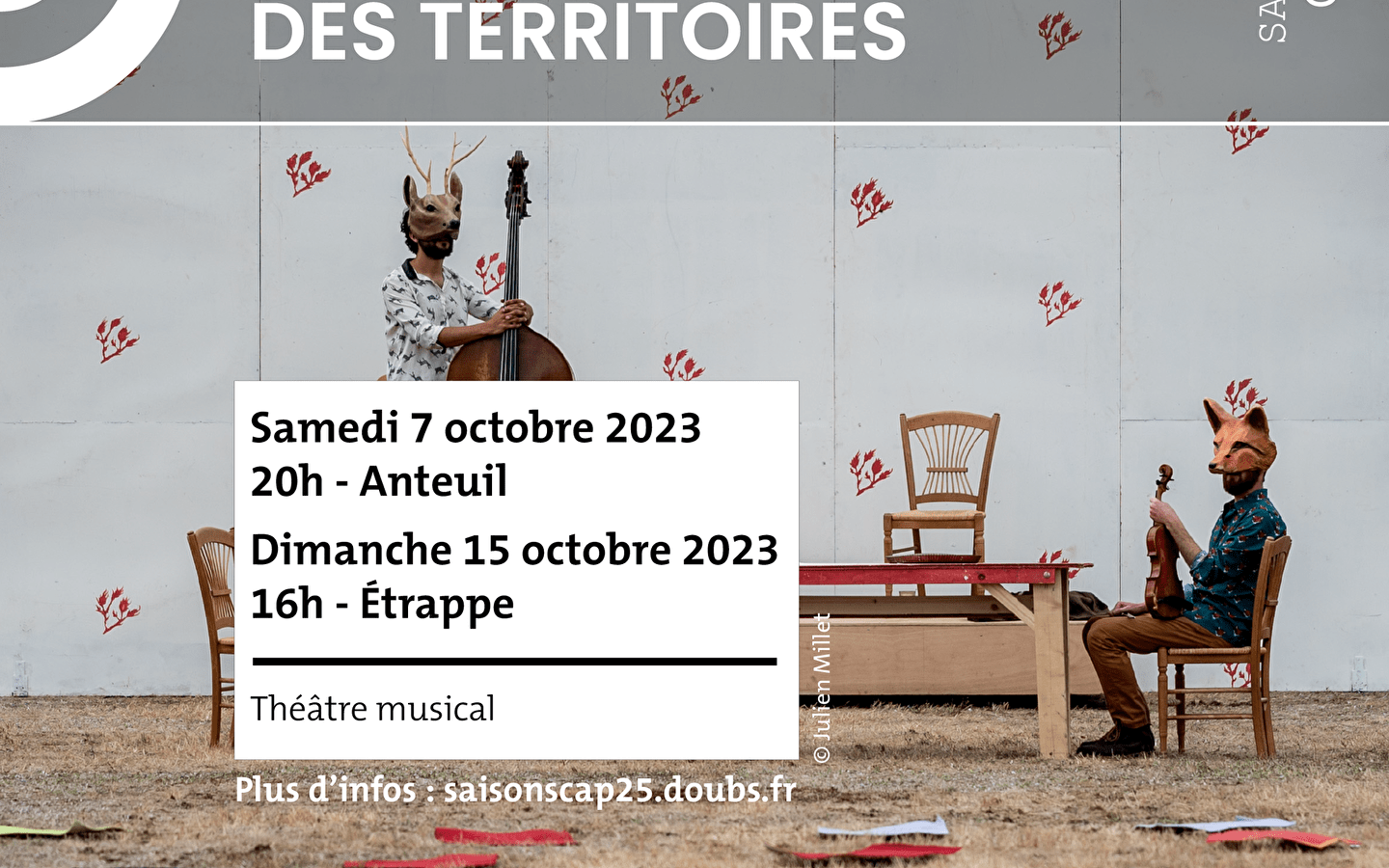 -
As part of the Résidence d'Artistes programme supported by the Doubs Department and the CC2VV, Les Animaux de la Compagnie will be performing "Élevage", a musical theatre show. Sunday 15 October at 4pm at the GAEC des Cerisiers, 6 rue principale in Étrappe. Free admission. Open to all ages 10 and up. Information and bookings from the CC2VV: 03.81.97.85.10 or contact@cc2vv.fr The show will be followed by a popular dance!

Summary:

A fox playing the violin, a boar playing the bagpipes and a stag playing the double bass lead the humans with poetry. They play ploughing songs and forgotten dances, and tell the story of rural life as experienced by the actors. Jacques' farm has burnt down. What's to be done?

Les Animaux de la Compagnie come up with zany solutions and emergency plans to get out of a situation that already seems very serious.

Élevage is a stroll between past and present, mixing theatre, dance, music and song, and playing with the environment, space and storms. It's a show about the rural world and how it's changing. A satirical fable where the animals lead the way. It's also about today's world.
Prices & Schedules
Sunday 15 October 2023 at 4pm
Brochures edited by Montagnes du Jura