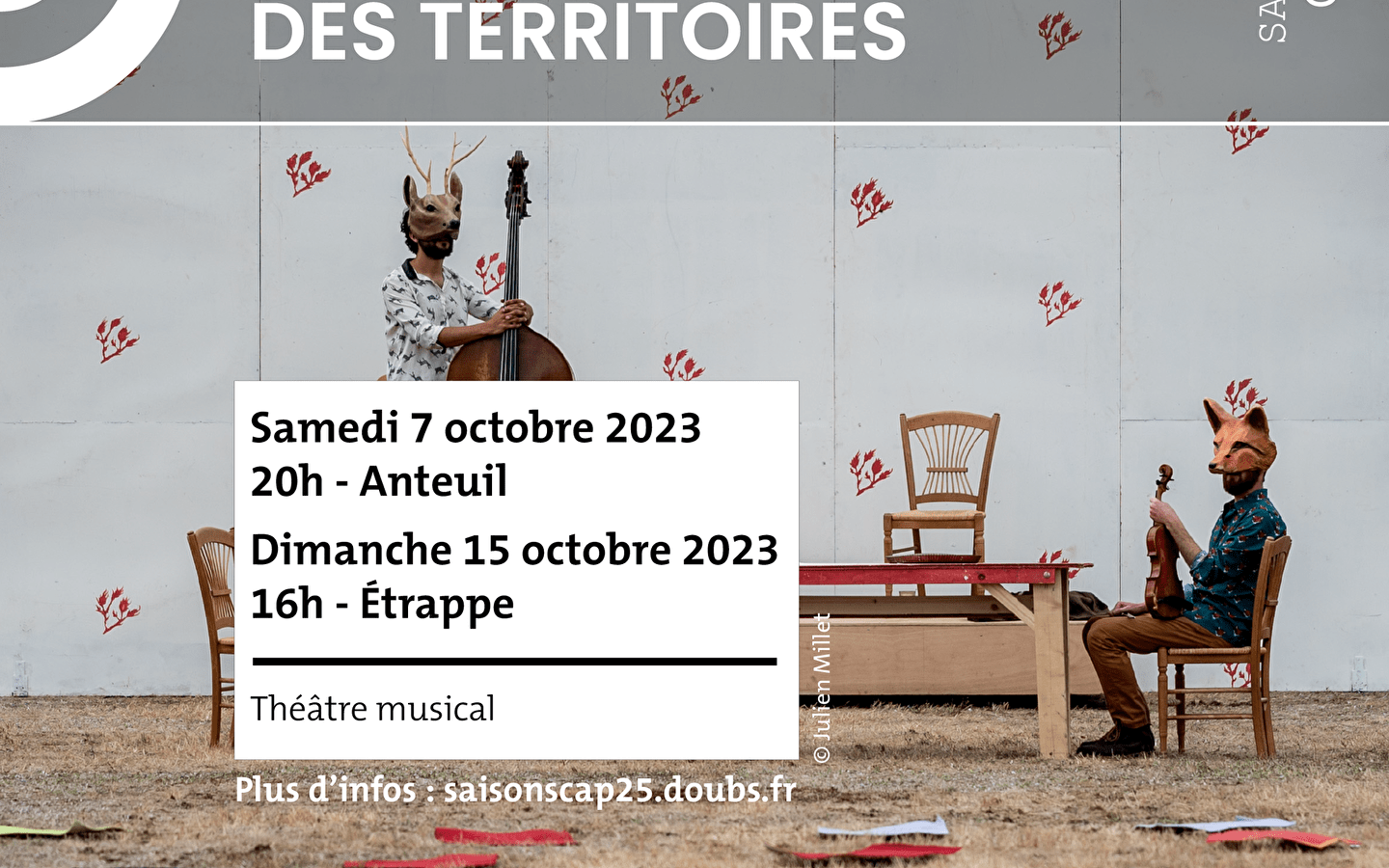 -
As part of the Artists' Residence scheme supported by the Doubs Department and the CC2VV, Les Animaux de la Compagnie invite you to "Mes Amours", musical theatre on the theme of... love! Saturday 7 October 2023 at 8pm, at the Anteuil stadium, Rue du stade. Show postponed in case of rain: information on 07 86 28 48 31.
Free admission. All ages 10 and up. Information and bookings from the CC2VV: 03.81.97.85.10 or cotact@cc2vv.fr

Summary:

Since there is nothing left to say about love, since everything has already been said, all we have to do is listen to what is repeated, and from the echo of repetition a different, alternative Love may be born.

Otherness... as the only possible way for Love to escape its drama.
A road. A car.
A woman and a goose, at the foot of the wall.

Mes Amours is a theatrical, musical and dance show about the feeling of love and its possible mutations.
Prices & Schedules
Saturday 7 October 2023 at 8pm
Brochures edited by Montagnes du Jura