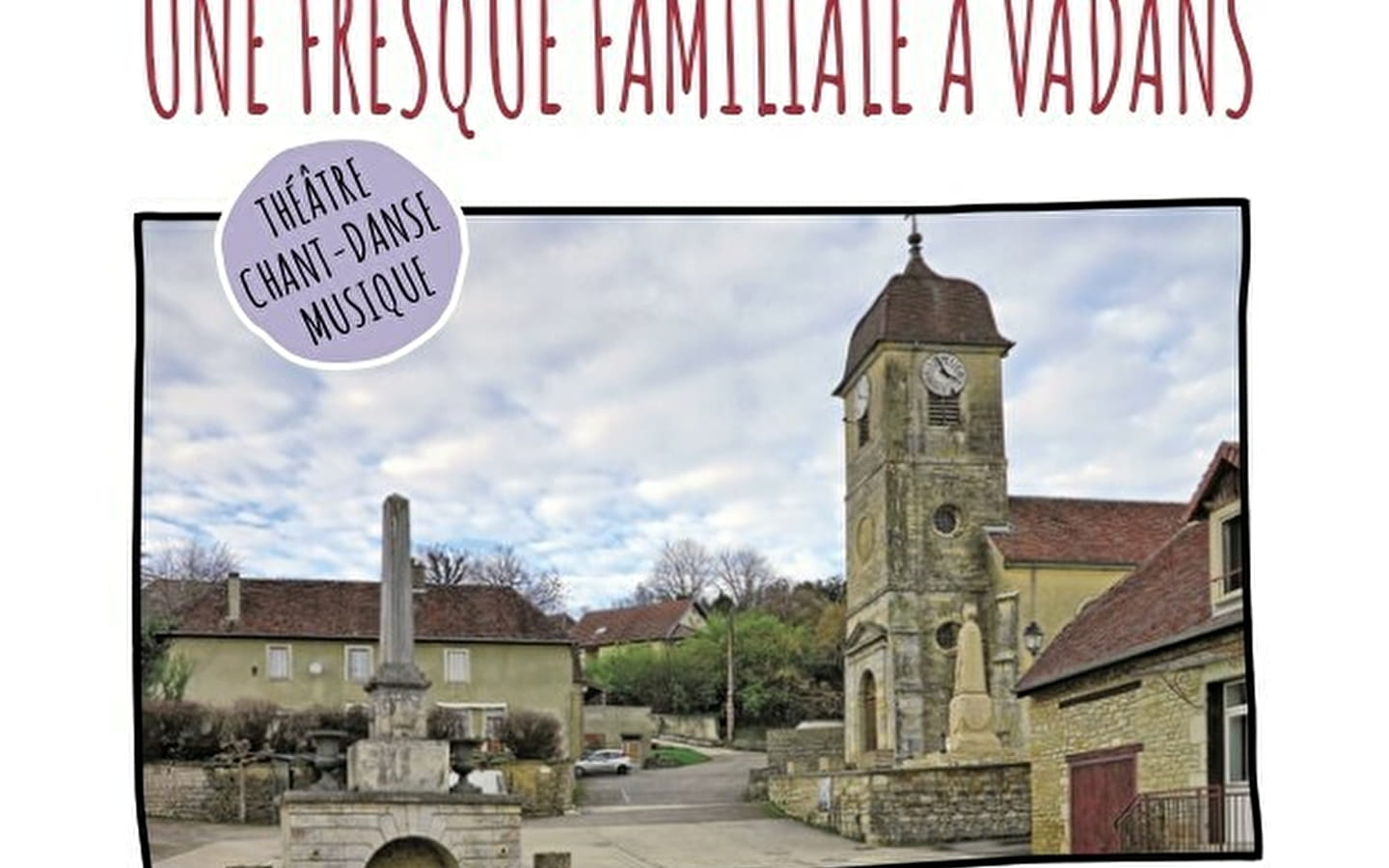 -
Theatre/Chant/Dance/Music - From age 10
Mi-Scène / La Montaine / MJC Vadans

A professional director, an orchestra conductor, two choirmasters, an author, a choreographer, 120 instrumentalists, singers, actors and dancers come together to tell a rural family story, that of Jean Roussel-Cobard. The show is built around the generations that succeed one another on the farm, a veritable focal point of life, shaped by History, advances and doubts, births and deaths, economic problems and agricultural successes, and of course secrets and things left unsaid.
Refreshments and snacks

Text: Elsa Garrigou
Directed by Christophe Vincent of Cinémathique Théâtre
Choreography: Cécile Danjou
Lighting design: Didier Marchal
Project supported by Mi-Scène,
the Association Musicale et Artistique La Montaine
and the MJC de Vadans.
Prices & Schedules
Fridays 24 and 31 May and Saturday 1 June at 9pm
Brochures edited by Montagnes du Jura