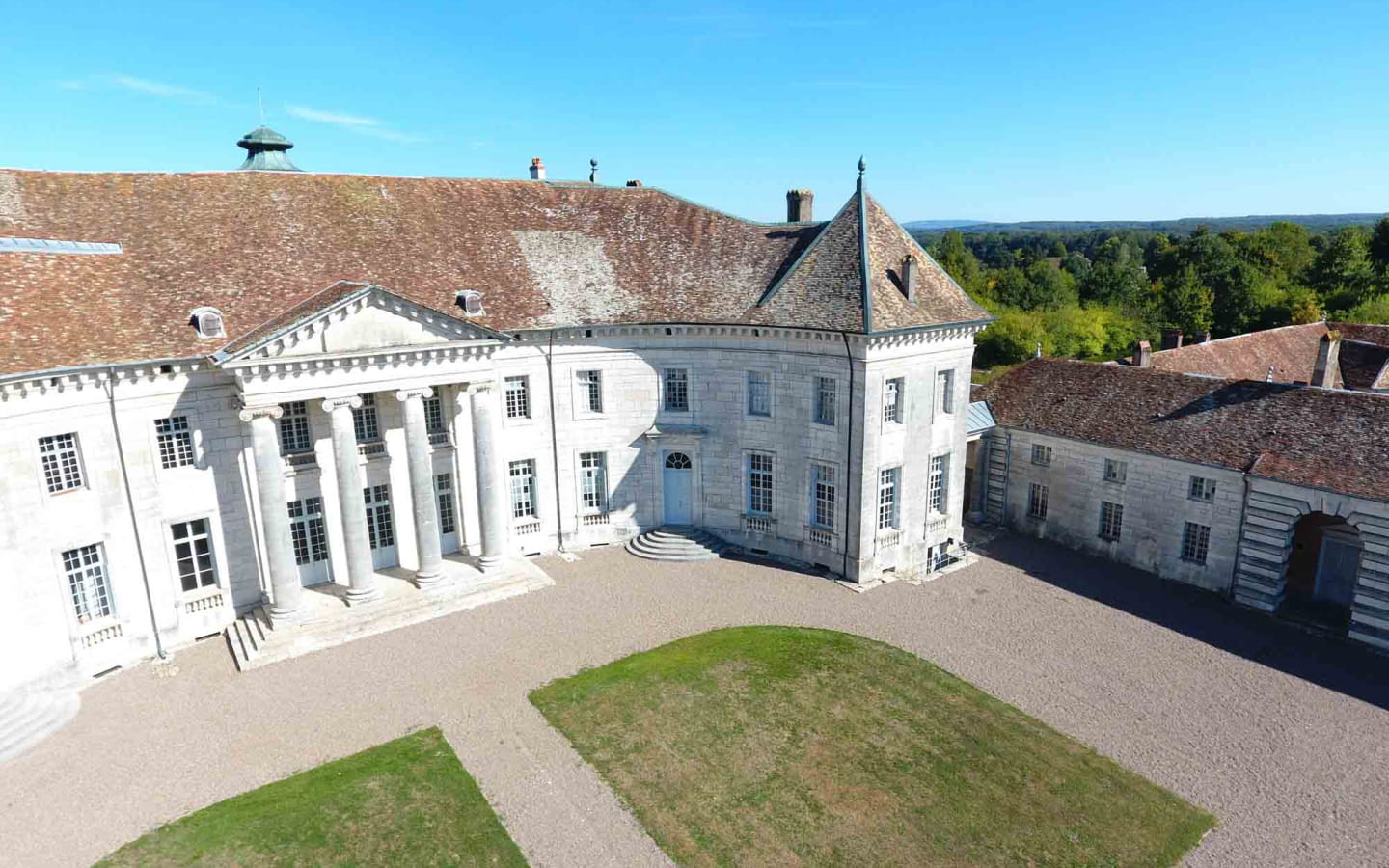 -
Give a try to Castle life !
Enjoy the exceptional setting and the comfort of Château de Moncley.

The four bedrooms and the suite have a view of the castle and the main courtyard is inspired by Palazzo Te in Mantua.
They have privileged access to the Australian living room as well as to the dining room. Following the neoclassical architecture of the castle, the decor of each of the rooms is inspired by the collection of Pierre-Adrien Paris, architect of the Menus Plaisirs. by Louis XVI, kept at the Besançon Library.
Chambre d'hôtes - chambre des arabesques / château de moncley
route d'Emagny25170 MONCLEY
Prices & Schedules
Prices :
Brochures edited by Montagnes du Jura