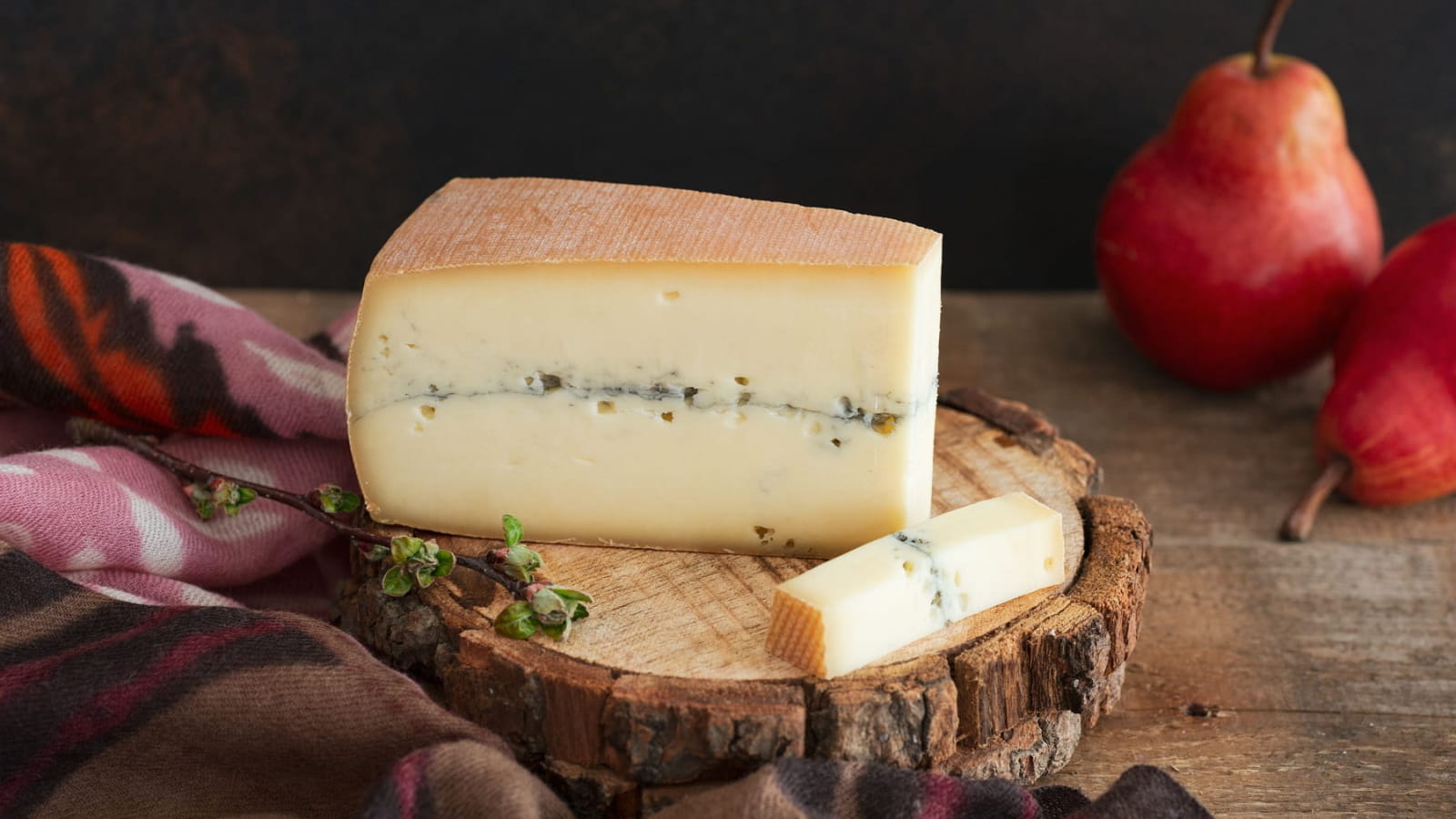 Morbier cheese, with its intriguiing layer of black ash at its middle, is something of an icon of our cheeseboards. As the product of a longstanding tradition of mountain farming, this raw-milk cheese enjoys the protection of not one but two PDOs (an AOC and an AOP). Visit the dairies of the Jura Mountains to discover its history, find out its production secrets and have a go at making morbiflette.
When land meets tradition
Morbier cheese, a whole history!
This cheese was created in the late 19th century in the small Jura village of... Morbier!
The black line across its middle, which makes it easy to recognise, is a particularity arising from an ancient farming tradition.
In the remote mountain farms, milk production decreased in winter and was insufficient for the production of large wheels of Comté cheese.
So the inventive farmers of Jura created a new cheese that was made in two stages! With the production of the morning's milking they would make curds which they poured into moulds and covered with a fine layer of wood ash as protection. The following morning, they would add the curds from the second milking.
Nowadays, the Morbier stripe remains as a matter of tradition and the soot has been replaced by plant ash which contributes to the cheese's unique fruity taste. And the good news is that it can be enjoyed all year round because its production is no longer limited to winter. These are the only two concessions made on tradition and that's the way it will stay, because Morbier is protected by two PDOs (protected designations of origin), an AOC and an AOP.
Dairies
Where to buy Morbier?
In the region you'll see plenty of shops selling local products as well as "fruitières" (traditional dairies of the Jura Mountains)!
Here are a few Morbier dairies and producers where you can stock up on this and other local cheeses - Comté, Mont d'Or, Bleu de Gex, etc. - and, in some cases, see how the cheese is made.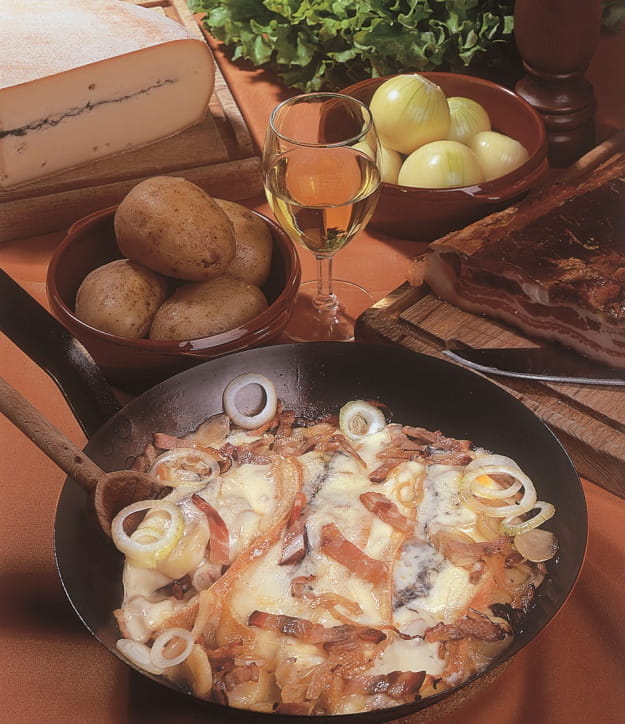 The ultimate winter dish
Morbiflette
Morbier cheese can be enjoyed any way you like: with bread for a snack or at the end of a meal, melted in sauce to accompany white meat, in a raclette or a tart, or in an oven-baked gratin such as the famous morbiflette!
Recipe for morbiflette - Serves 6:
1kg of morbier cheese
1.2kg of potatoes
500g of smoked bacon pieces or a Morteau sausage
4 onions
50cl of single cream.
1) Boil the potatoes in their skins, then peel and cut them into 1cm slices.
2) Finely chop the onions and brown them in a frying pan with the bacon pieces if used. Otherwise, cook the unpricked Morteau sausage in boiling water for 20 minutes.
3) Pre-heat the oven to 180°C.
4) Place the onions, potatoes and bacon pieces (or finely-sliced sausage) in a gratin dish and top with the morbier cheese cut into strips.
5) Pour the single cream over the entire surface.
6) Bake for 30 minutes.
Serve with a green salad. Bon appétit!
A well-stocked cheeseboard
Other iconic cheeses
The cheese-making tradition of the Jura Mountains is not to be underestimated! This region is home to a few stars of the cheeseboard and there's something to suit every taste: strong, mild, creamy, dry, runny, etc. Try them without delay!