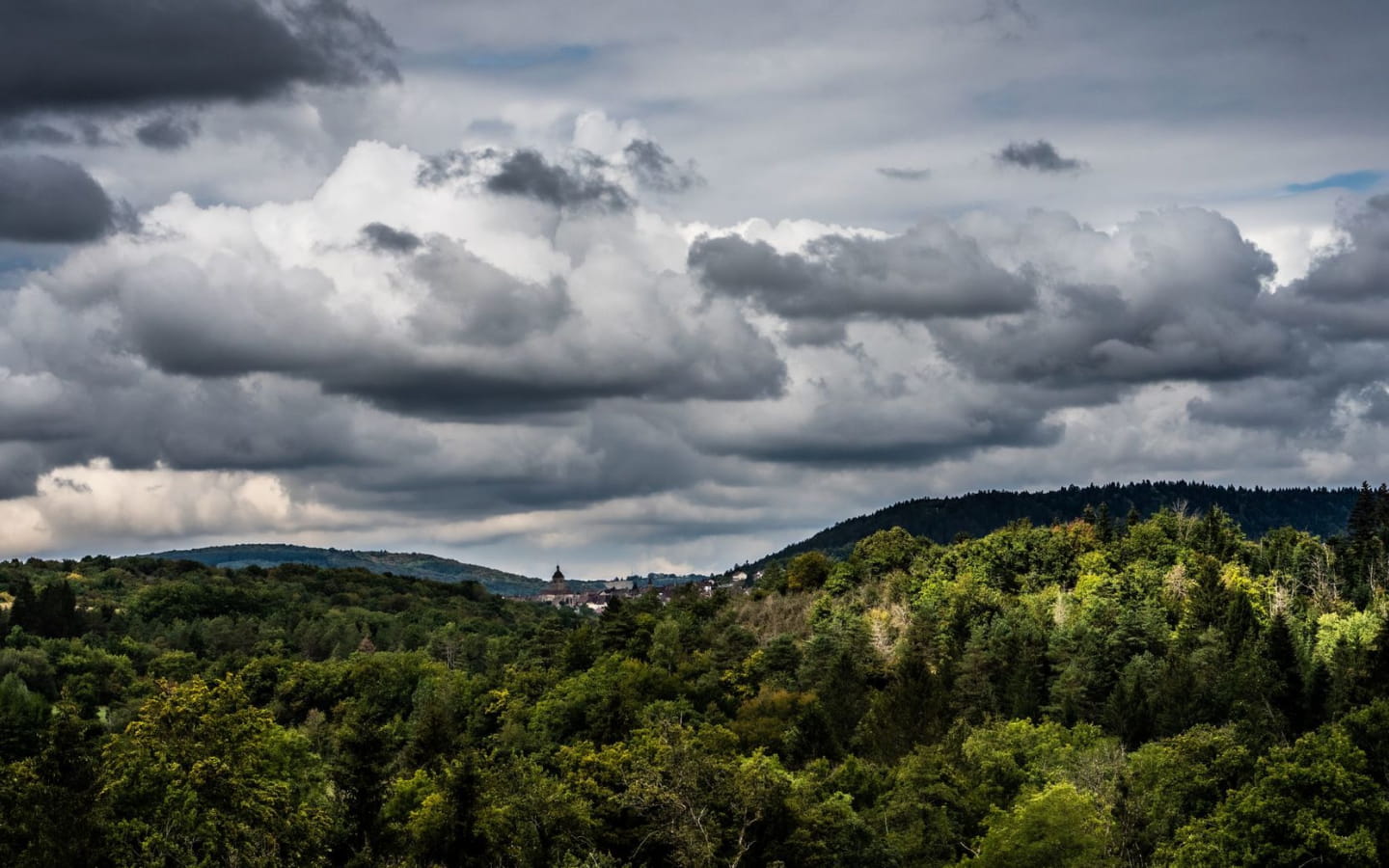 -
After following the course of the Valouse and discovering its old mills, walk along paths and tracks between villages, waterfalls and undergrowth.

From the "Écrille" signpost, take the D80 to the south-west for 100 m. At the "Le Bief" post, follow the small road to the right. It runs alongside the Valouse.

At "Pont de Vaux", do not cross the bridge, cut the D80 and follow the path along the river. After 2 km, it leads opposite the Moulin de la Foule. Cross the footbridge and continue along the path.

At the "La Valouse" post, climb the wide carriage road to "Montjouvent". Go straight on and reach the hamlet. Turn right and continue along the D167 for 1 km. At the bend, take the track on the right. Turn left and cross the D80. Pass the "Pont de Marangea" before reaching "Marangea".

Cross the hamlet to the left and continue on the wide gravel path. After 700 m, keep to the right and reach "La Tuffière".

> Go to the cave and back ( > steep access!): follow the path that goes to the right after the waterfall and goes up to the cave.

Continue the climb by the track. At the top of the hill, take the second forest track on the left (south-east), go down into the combe of the bief de l'Enfer and, on the left, cross the bridge over the bief. Continue to the left along the long gravel path.

At the "Motte d'Écrille" post, continue along the track on the left. At the "Marais d'Écrille", it turns left and leads back to the starting point.
For more informations
La Haute Vallée de la Valouse
Brochures edited by Montagnes du Jura