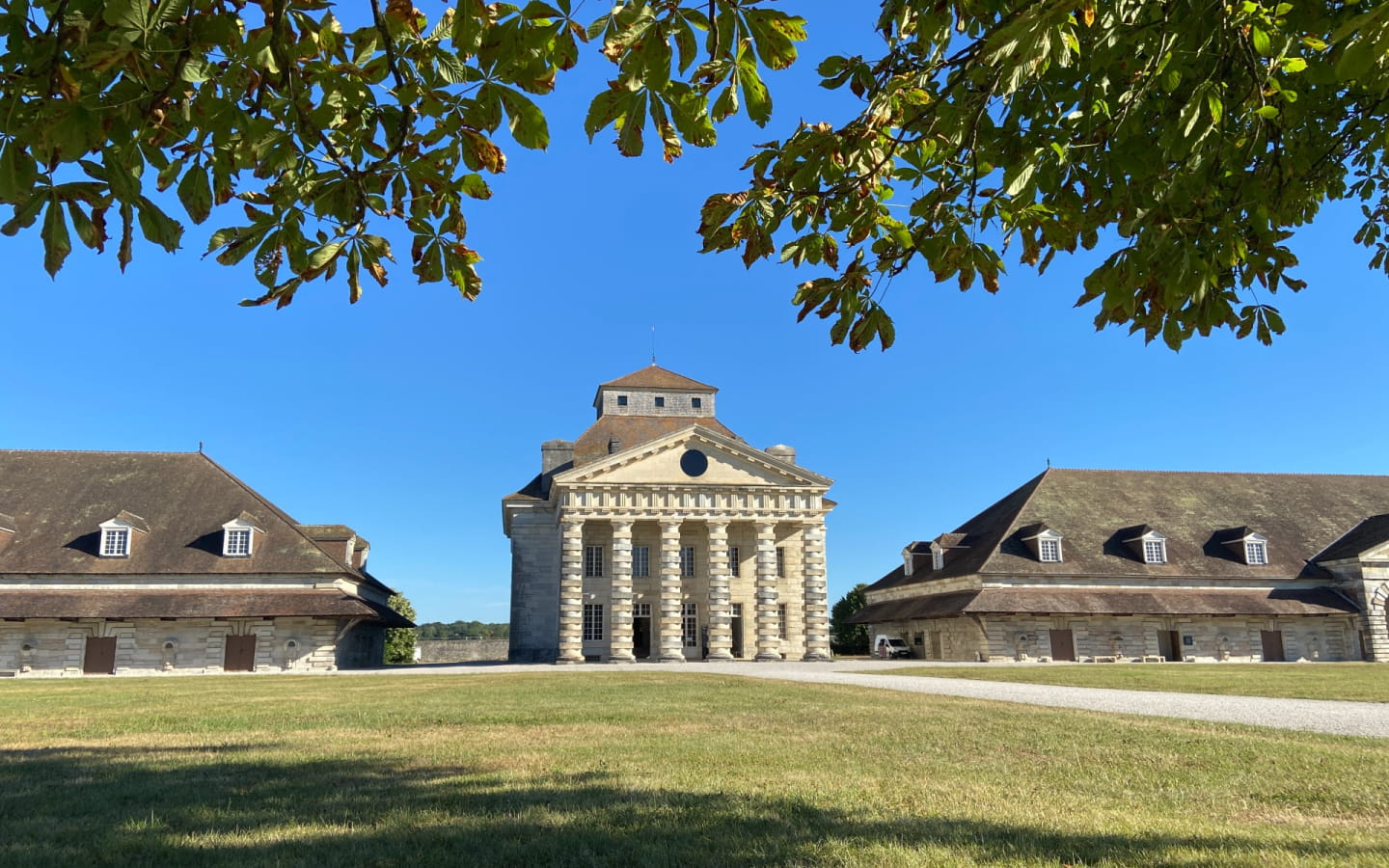 -
- the cultural richness of this self-tour - the gourmet stops - the beauty of the landscapes crossed - the areas of well-being and relaxation
Embark on a unique itinerant adventure through the 4 Unesco World Heritage sites of the Comtois and discover the Peugeot Adventure.
Throughout its history, this territory of France has been distinguished by its avant-garde architecture, its generous nature and its exceptional heritage.

Stage 1: Arrival in the Montbéliard region in Sochaux, bastion of the Lion brand. Discovery of the Peugeot Adventure Museum. Dinner and overnight stay in your hotel***.

Stage 2:
Head for Haute-Saône after breakfast, discover the Notre-Dame-du-Haut hill in Ronchamp dominated by Le Corbusier's chapel and the Porterie designed by Renzo Piano, then visit the Lion of Belfort, a majestic sculpture designed by Bartholdi, to then reach Besançon via the Doubs valley. Dinner and overnight stay in your hotel***.

Stage 3:
After breakfast, discovery of the historic heart of Besançon. Visit of the Citadelle Vauban and its museums labelled Museums of France, the zoological garden and the Circuit des Remparts. Then visit the Royal Saltworks of Arc-et-Senans, designed by the utopian architect Claude Nicolas Ledoux.
Dinner and overnight stay in Salins-les-Bains (Jura).

Stage 4:
After breakfast, relaxation session at Thermasalina (Thermes and SPA) then discovery of the Salt Route, the Grande Saline of Salins-les-Bains and enfin tasting of Jura wines in Arbois.
For more informations
Aventure auto et patrimoine Unesco
Brochures edited by Montagnes du Jura