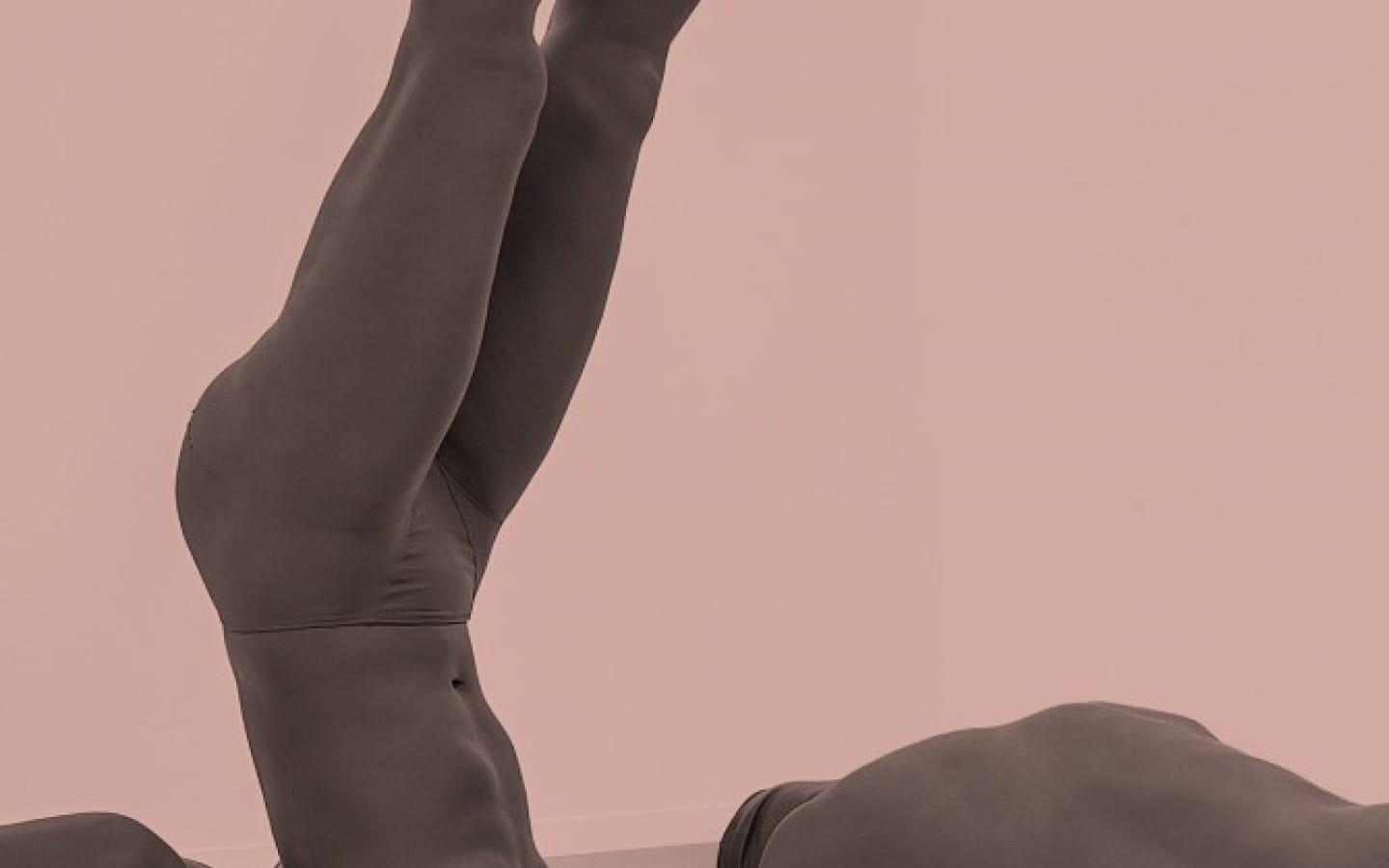 -
If it evokes danger, risk-taking and the possibility of falling, the title of the exhibition also alludes to the complexity of human and social relations

Indeed, the expression "Dancing on a volcano", before suggesting physical danger and before becoming an expression, was first uttered in 1830 - shortly before the July Revolution - by Narcisse-Achille de Salvandy during a reception in honour of the King of Naples. Salvandy is said to have warned the Duke of Orleans of the danger that was brewing behind the scenes by comparing the revolt to a volcano.

In the continuity of Dancing Machines, whose theme was the internal constraints of the body, Dancing on a Volcano deals with external constraints, those linked to gravity and those linked to the Other, the one who carries, touches, and whose gaze transforms the body.

After having simulated the absence of gravity through the invention of pointe shoes in Romantic and classical dance, dance gradually freed itself from these ornaments: Martha Graham (1894-1991) or Doris Humphrey (1895-1958) used the fall and paradoxically opened up a new path, already foreshadowed in the performances of Isadora Duncan, Loïe Fuller or Rudolf Laban. Contemporary art has also seized upon it, staging falls and weightlessness, from their purely physical and bodily consideration, to political connotations linked to collapse and freedom.

The second part of the exhibition also questions the question of the relationship to the other, which is inseparable from the relationship to the body. In dance, it began with couples' dances, the Pas de Deux - simple reflections of the layout of society's codes - and group dances putting forward the spectacular effects of a mass from which it was not necessary to stand out. Dance, in search of freedom, then freed itself from these conventions to truly compose with and through the Other. With Steve Paxton, and his "contact improvisation", "the fundamental point of concentration for the dancers is to remain in physical contact; offering each other support, innovating, they meditate on the physical laws linked to their masses: gravity, impulsion, inertia and friction. They do not strive for results but rather seek to embrace a constantly changing physical reality through appropriate placement and direction of their energy. "

With Paxton, the Other becomes a pedestal as well, and even if the body is a formless, shifting material to be reshaped, it then "becomes" sculpture. Interacting with the Other leads to a reaction of the receiving body, notably through the gaze. More or less direct reactions: to support this gaze, to hide from the Other, from society, to dress in fabrics, to adorn oneself with consumer objects, to bare oneself, to get rid of what embarrasses the gaze.

Like Dancing Machines, Dancing on a Volcano brings together works by visual artists and choreographers.
Read more
Danser sur un volcan FRAC Franche-Comté2 passage des Arts25000 BESANCON
Brochures edited by Montagnes du Jura