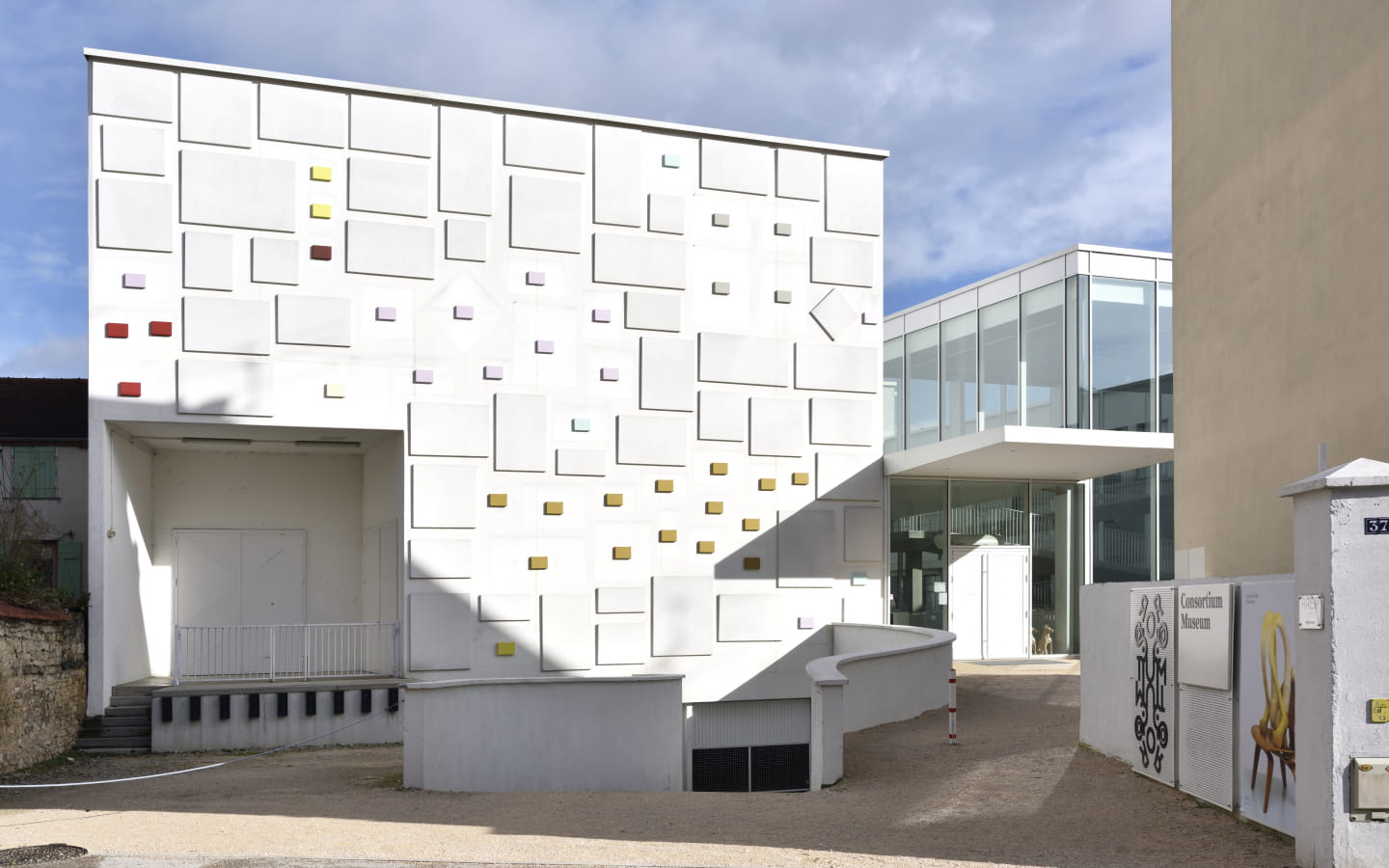 -
Created in 1988, this work has been part of the Consortium Museum's collection since 1994 and has been installed on the building's white façade since 2012.

This work responds to a protocol set up by the artist, "definition/method n° 180", a real instruction manual. According to a constant principle of Claude Rutault's works, the paintings adopt the color of the wall on which they are hung. The 90 canvases that make up "À l'Adresse" can be removed from their matrix to be moved to other locations and are then repainted in the same colour as their new wall. These removals are indicated by coloured "movement vouchers" on the façade of the Consortium Museum.

At the Frac 23 canvases will be painted like the wall of the hall that will host them in a black lacquer. They will be able to leave from there towards other coloured adventures.
Born in 1941 in Trois-Moutiers, Claude Rutault lives and works in Vaucresson.
Read more
Exposition Claude Rutault A l'adresse (suite) Frac Franche-Comté2 Passage des Arts25000 BESANCON
Brochures edited by Montagnes du Jura