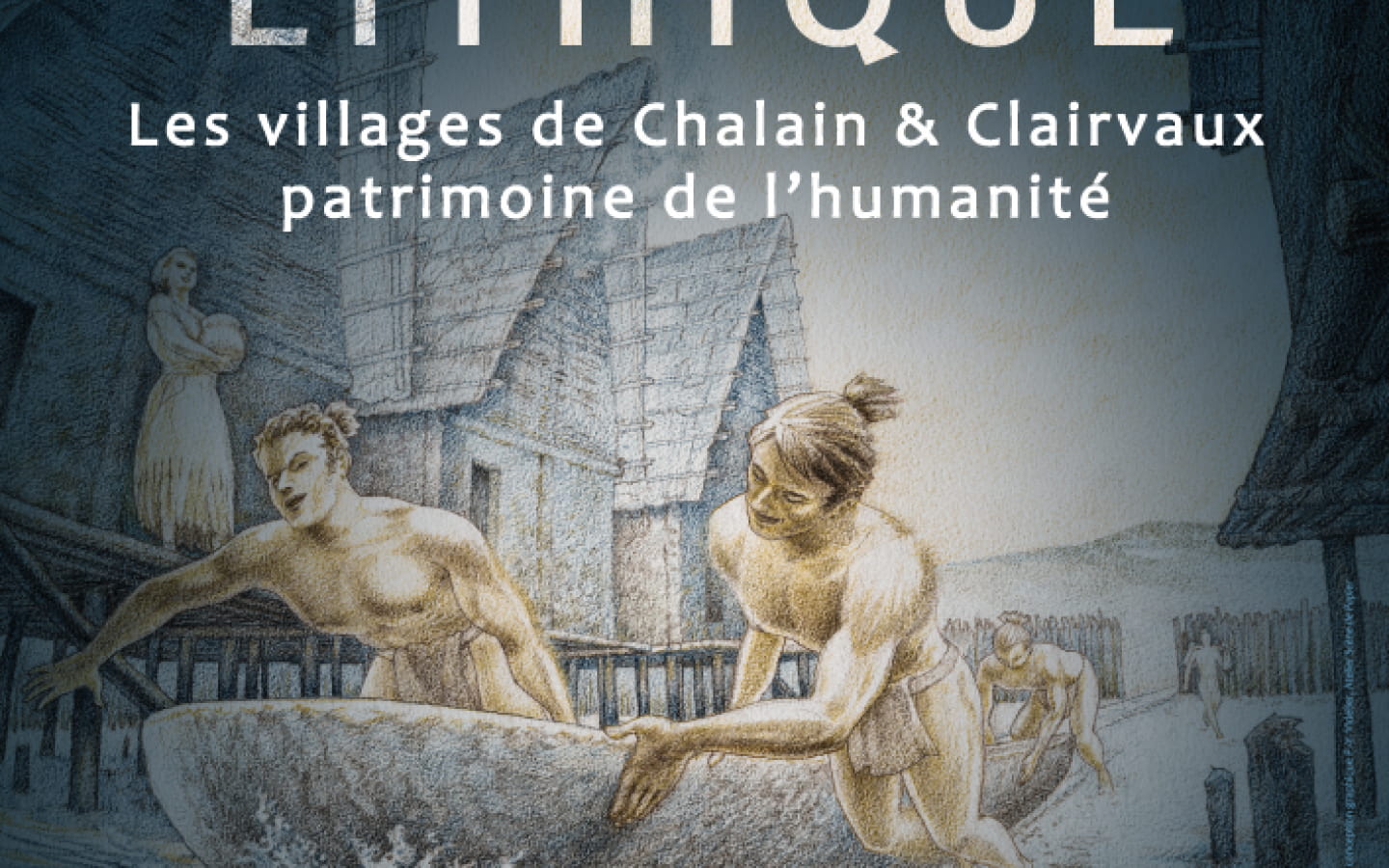 -
The Neolithic period (5,300 - 2,300 BC) is a decisive period in prehistory, characterized by the fact that Man became a producer of his own plant and animal resources and became sedentary. He built the first villages and produced many technical innovations: polished stone, ceramics, textiles, animal traction, etc. It was also the time of the first long-distance trade networks. Some researchers consider that this "revolution" marks the beginning of the Anthropocene.

In the Jura, the palafittes of Chalain and Clairvaux-les-Lacs are exceptional witnesses of this period. They have been excavated for about forty years by a team led by Anne-Marie and Pierre Pétrequin. The thousands of objects unearthed on this occasion and the very rich documentation that accompanies them allow us today to retrace in a very precise manner the way of life 5,000 years ago. The exceptional preservation of organic materials (wood, plant fibres, etc.) makes these collections particularly valuable witnesses.

The collections from these excavations, usually kept in the museum's reserves, are presented here for the first time to the public.
Exposition Néolithique. Les villages de Chalain & Clairvaux, patrimoine de l'humanité Musée des beaux arts1 place Philibert-de-Chalon39000 LONS-LE-SAUNIER
Prices & Schedules
From 04/06/21 To 27/02/22
Brochures edited by Montagnes du Jura