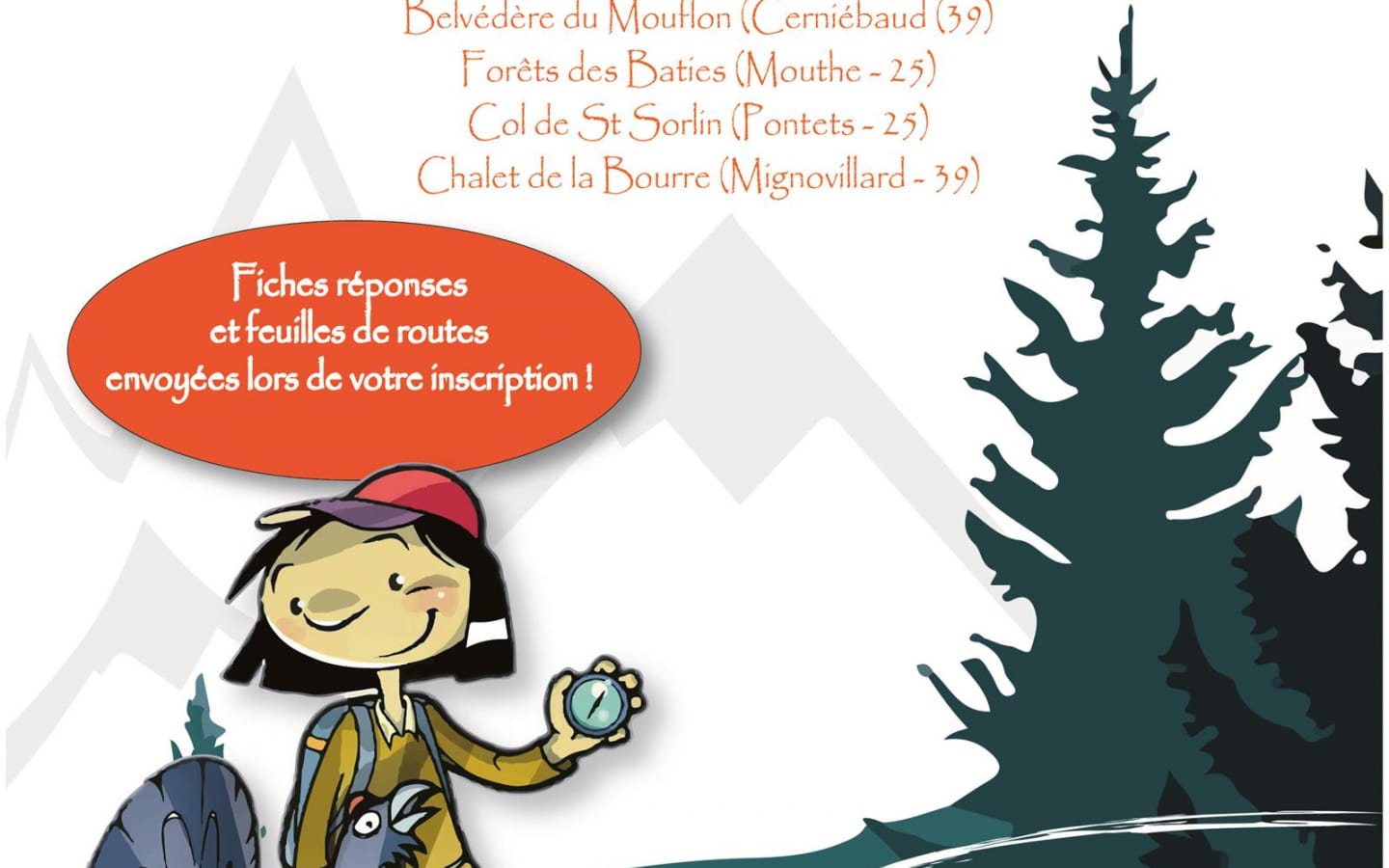 -
Treasure hunt!
Can you decipher the riddles?

The Groupe Tétras Jura invites you to discover nature through 4 hiking routes marked out with riddles:
- Belvedere of the Mouflon (Cerniébaud- 39)
- Forêts des Baties (Mouthe - 25)
- Col de St Sorlin (Pontets -25)
- Chalet de la Bourre (Mignovillard - 39)

Answer sheets and roadmaps sent with your registration!
Read more
Jeu nature n°4 – Chalet de la Bourre 39250 MIGNOVILLARD
Prices & Schedules
From 24/09/21 To 03/12/21
Brochures edited by Montagnes du Jura