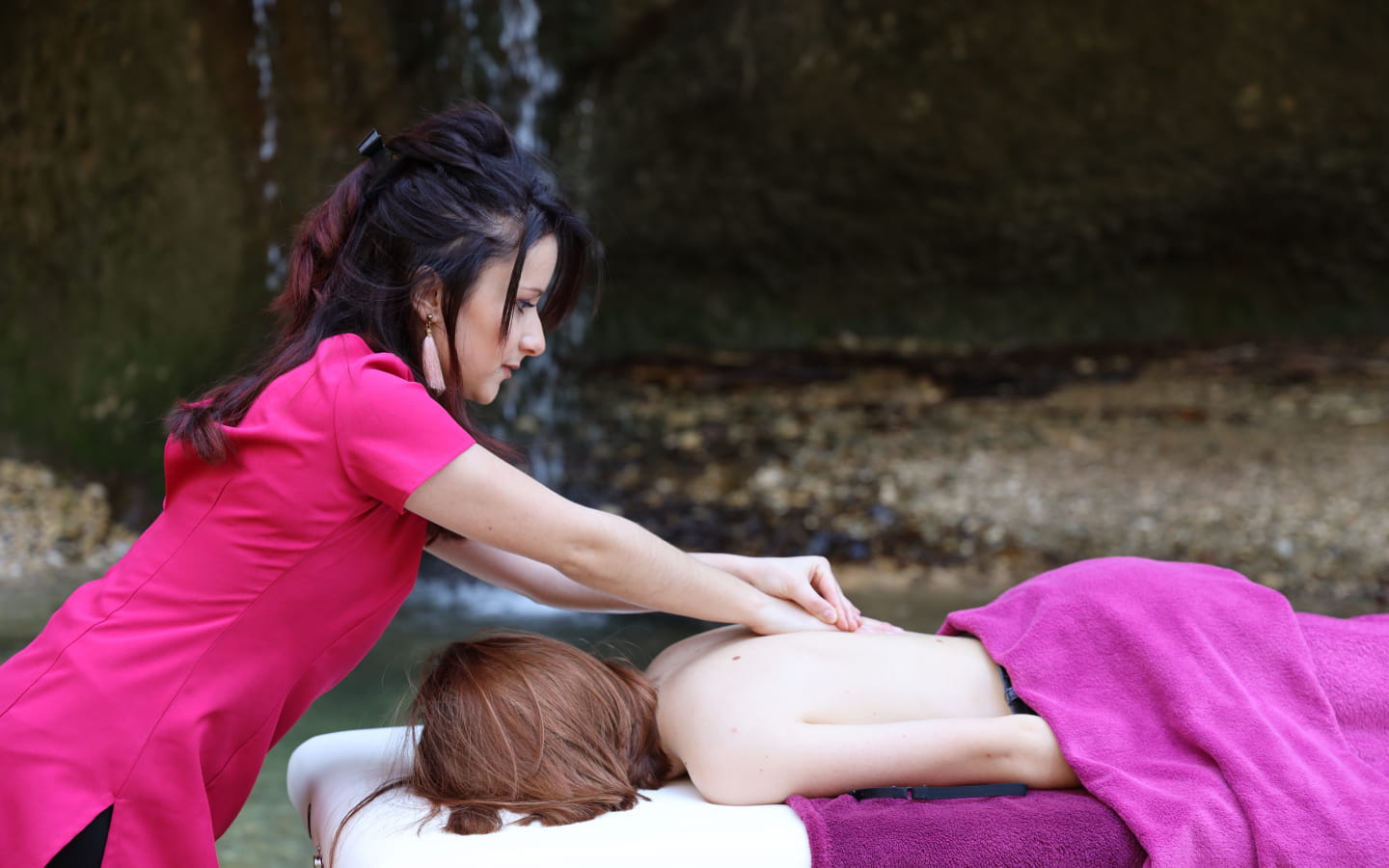 -
The little fairy of well-being, Jessica, offers you a whole range of energetic treatments and massages to get back in shape and feel at ease. Nothing to do with the basic institutes. Jessica will accompany you after each energetic treatment, a psychotherapy for body and mind. Each massage proposed by the little fairy of well-being will allow a restorative development to take place, opening little by little the body's memory, which will allow to establish an accompaniment on old traumas. They will allow you to evacuate your excess of stress and tension. Do not hesitate to make an appointment, you will leave this little cocoon, just liberated

Jessica is also a wellness massage trainer.

Reservations should be made by phone.
Prices & Schedules
Prices :
Brochures edited by Montagnes du Jura