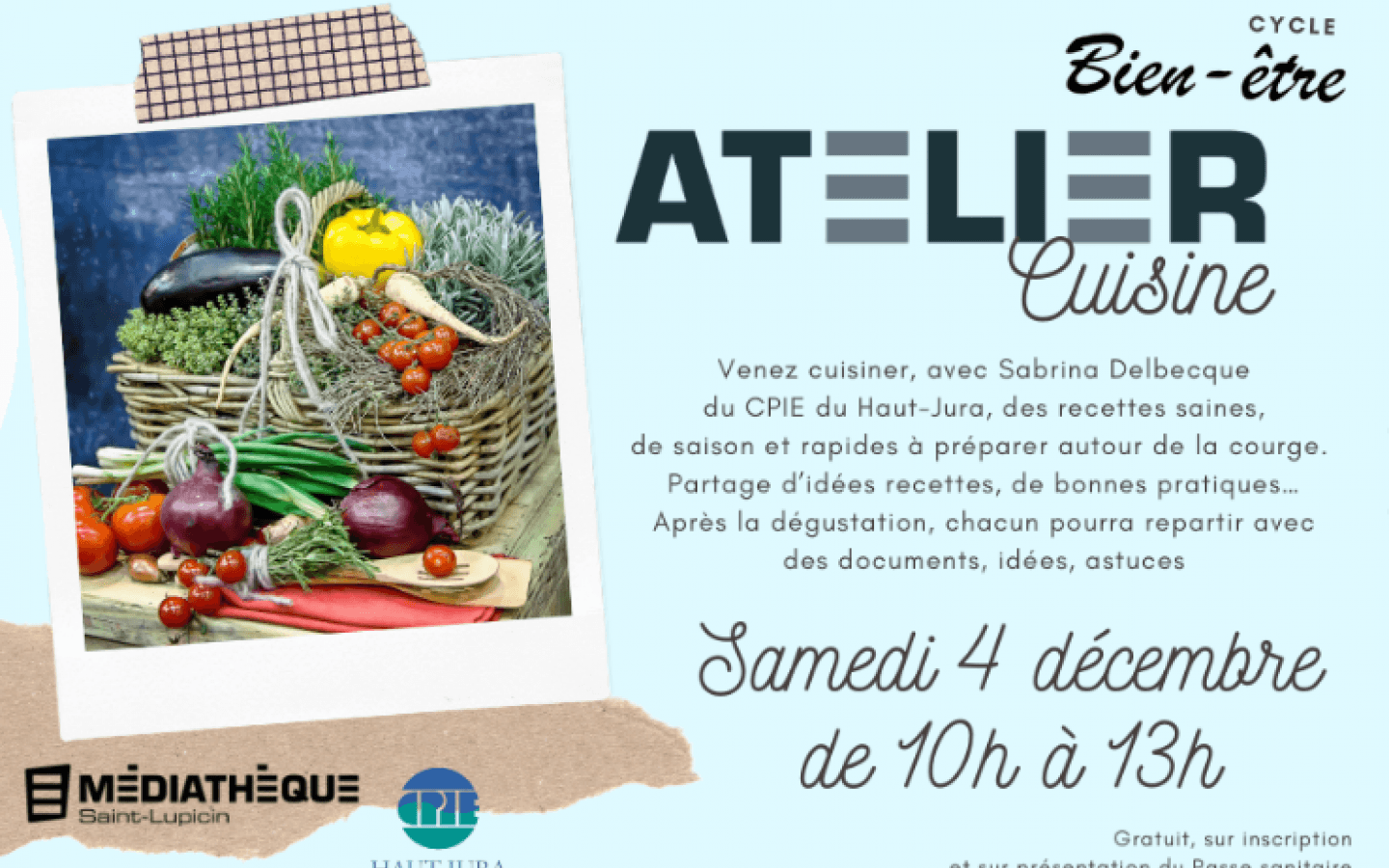 -
Médiathèque Haut-Jura Saint-Claude : Saint-Lupicin - Exhibition : Bien dans son assiette

From November 25 to December 8, at the Saint-Lupicin media library

Well in its plate. Enter the world of food in an educational way through an exhibition created by the Centre Permanent d'Initiatives pour l'Environnement du Haut Jura.

During opening hours.
Read more
Médiathèque Haut-Jura Saint-Claude : Saint-Lupicin – Exposition : Bien dans son assiette Médiathèque 1 Grande Rue - Saint-Lupicin39170 COTEAUX DU LIZON
Prices & Schedules
From 25/11/21 To 08/12/21
Brochures edited by Montagnes du Jura