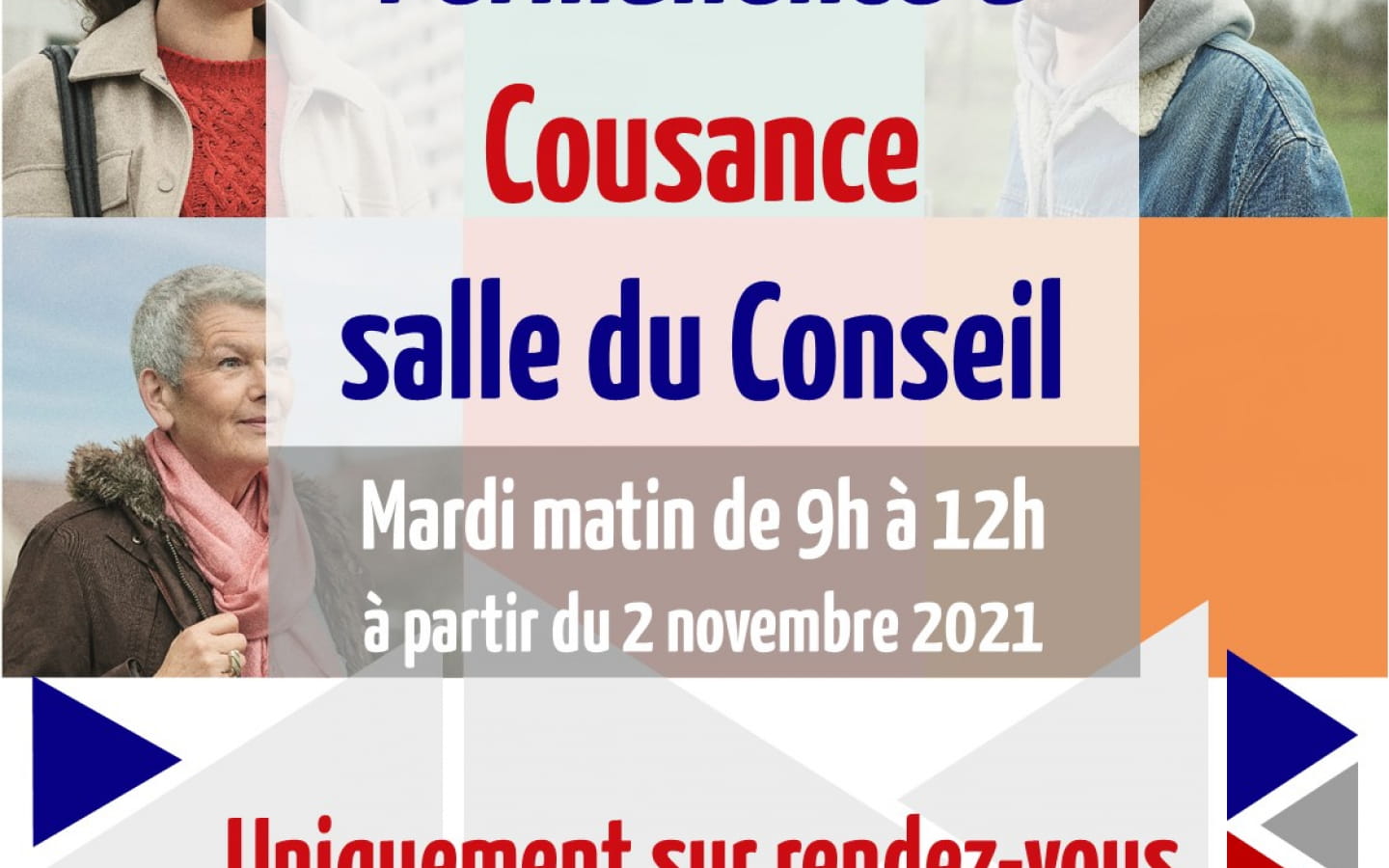 -
Need help with your daily administrative and digital procedures?
France Services agents welcome you and help you with all your daily tasks.

France Services office in Cousance
Address : Salle du conseil municipal - 87, grande rue - 39190 COUSANCE
Contact: 03 84 48 96 67
efs.beaufort@ccportedujura.fr
Opening hours : Tuesday morning from 9am to 12pm
→ Permanence by appointment only.
Read more
Permanences Espace France Services Cousance Salle du Conseil Municipal87 grande rue 39190 COUSANCE
Prices & Schedules
From 09/11/21 To 07/12/21 Of 09:00 To 12:00
Brochures edited by Montagnes du Jura