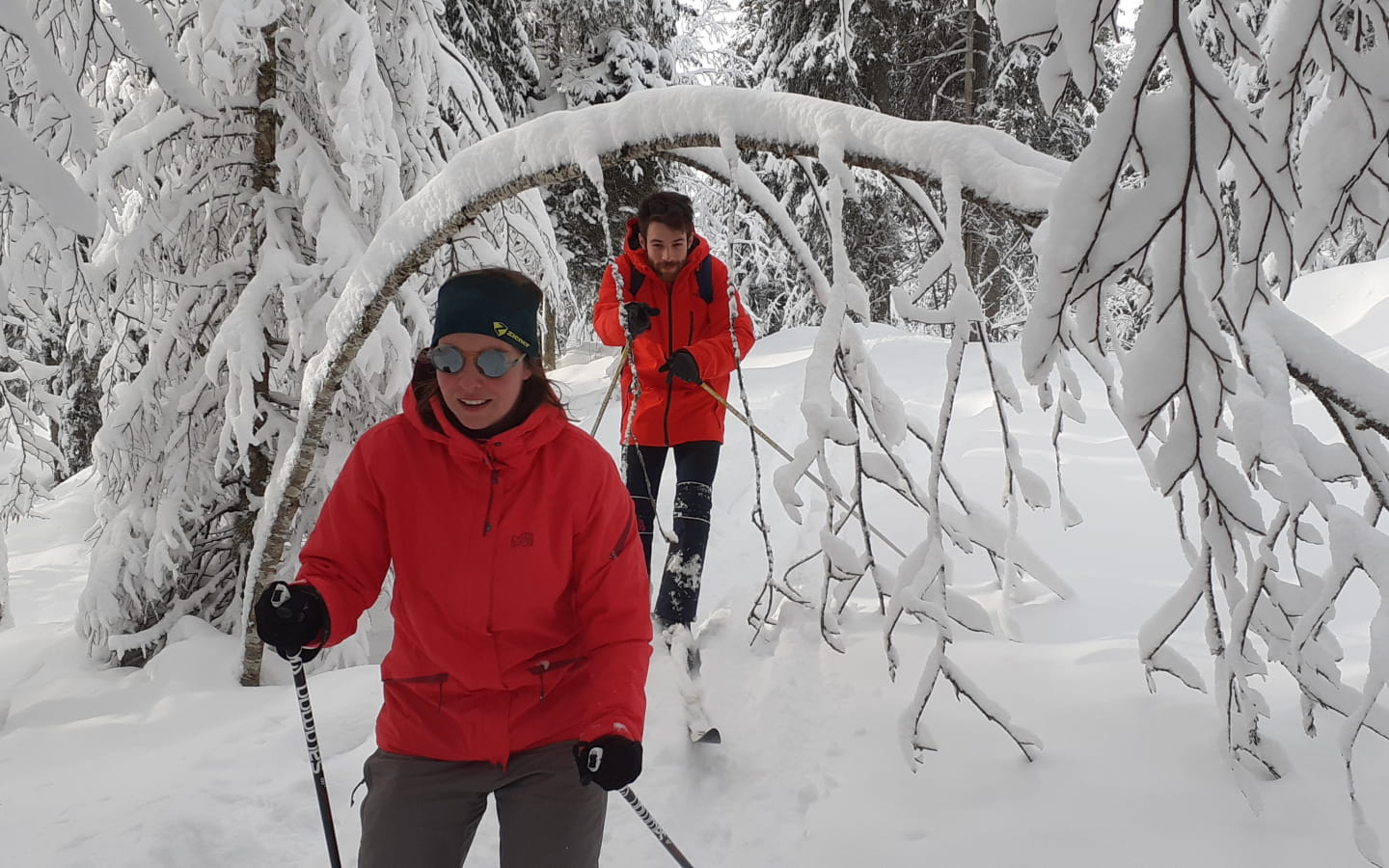 -
Nordic walking outing off the slopes, on accessible routes combining forest and glades to better "enter" the landscape.
It is not necessarily necessary to master the technical gestures, but to be able to balance on a ski, not to be afraid to leave the slopes, to be "resourceful".
Group or private outing for groups
Ski equipment : (not provided)
Provide suitable equipment: Nordic touring skis with scales, shoes that hold the ankle well.
Sortie randonnée nordique à ski Glisses Nordiques30 route des Pâturages25240 CHAPELLE-DES-BOIS
Brochures edited by Montagnes du Jura