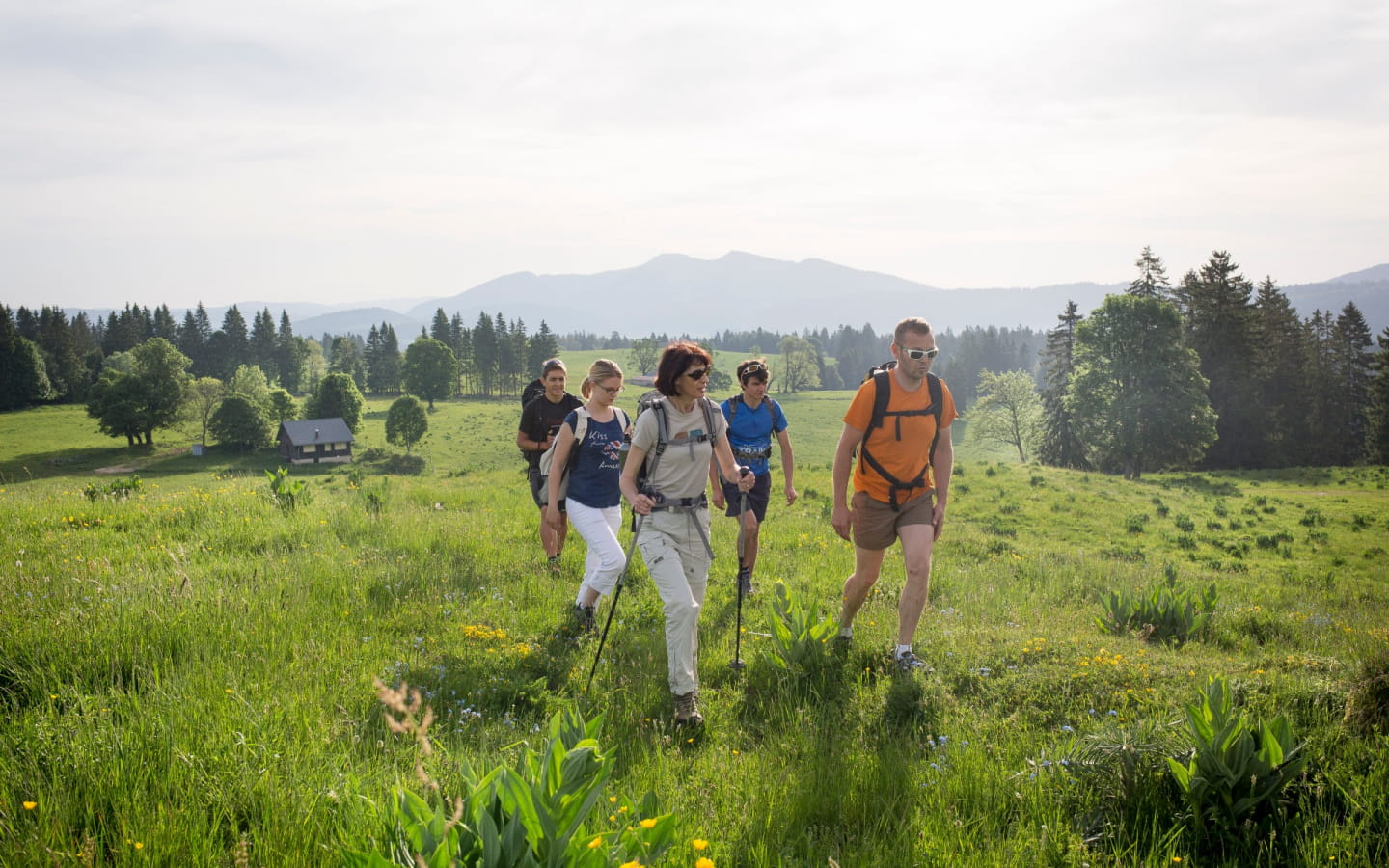 -
- the beauty of the Franco-Swiss landscapes and panoramas - the quality of our gourmet stops in Logis - the craftsmanship and our local traditions.
Hike from hotel to hotel, where each stop invites you to savour the regional cuisine in a warm, family atmosphere.

Close to the Swiss border, near Pontarlier, at Chapelle-des-Bois, the GR5 or GTJ trails invite you to discover the French-Swiss Jura. You will cross the village of Les Fourgs, nicknamed "The roof of the Doubs", the resort of Métabief and the cliffs of the Mont-d'Or, Mouthe and the source of the Doubs, the ski jump of Chaux-Neuve to reach Chapelle-des-Bois, land of the gentian. All along the way, you will enjoy magnificent views of the Mont-Blanc and the entire Alpine chain.

Programme :

- Stage 1: from Les Fourgs to Jougne - 13 km - duration: 4 h

- Stage 2: from Jougne to Métabief - 14 km - duration 4 h 30 - 5 h

- Stage 3: from Métabief to Mouthe, 15 km - duration: 6 h

- Stage 4: from Mouthe to Chapelle-des-Bois, 20 km - duration: 4 h

- Stage 5: Chapelle-des-Bois (loop), 12 km - duration: 3 h 15.

For more informations
Trek sur les crêtes du Jura
Brochures edited by Montagnes du Jura