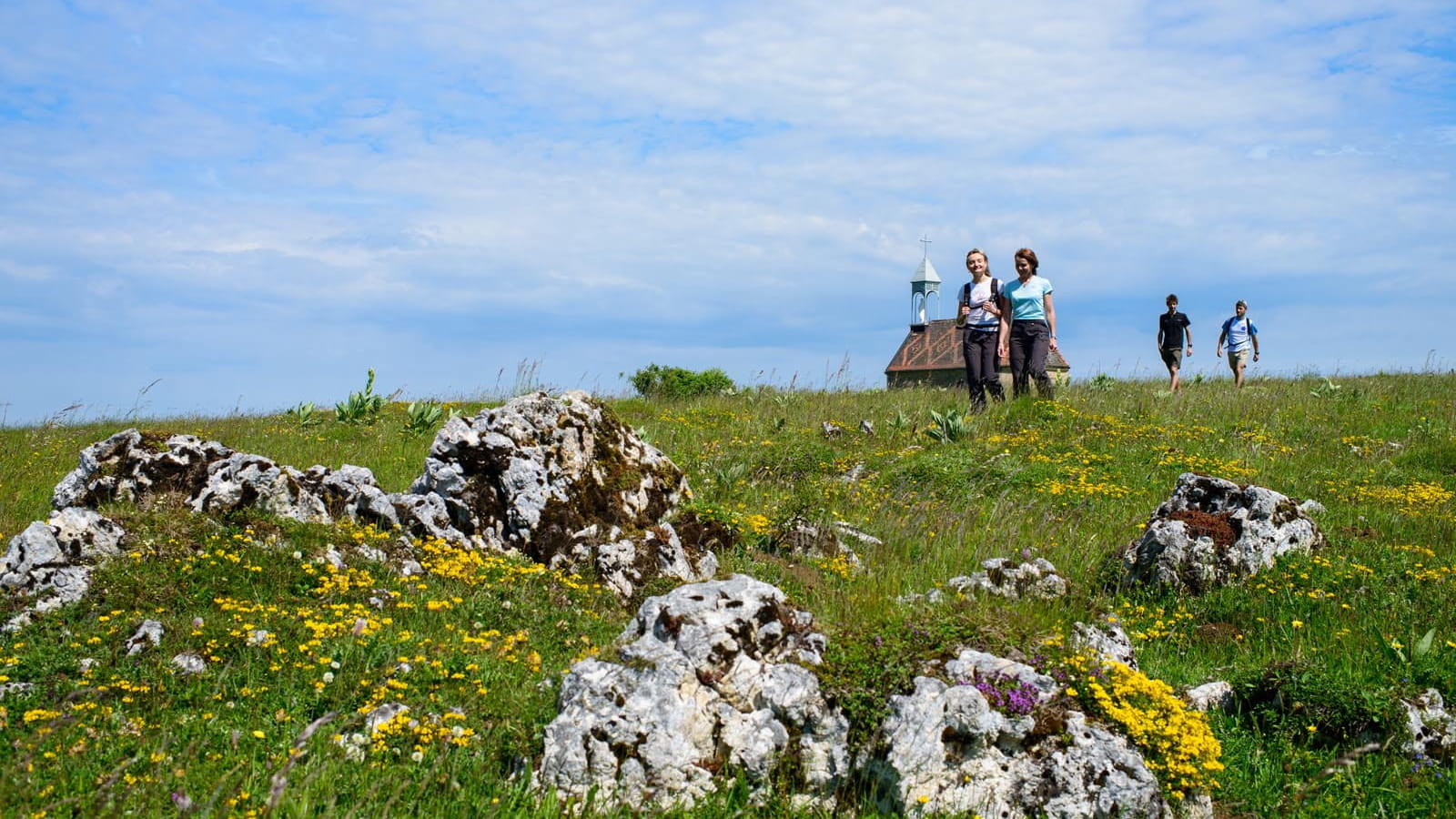 Departure : Mandeure
Arrival : Culoz
The Grande Traversée du Jura hiking trail (GTJ) takes long-distance trekkers all the way along the Jura Arc on the legendary GR®5 and GR®9 itineraries. More than 400km of waymarked paths to explore the massif in all its diversity.
15 - 25km
Average distance per stage
Contemplative moments
A few landscapes and iconic natural sites along the GTJ trail
As you follow the GTJ, you'll notice how the landscape and contours constantly vary: Jura forests, natural lakes and high valleys, not forgetting the ridges and summits that gently rise to a maximum elevation barely exceeding 1,700 metres.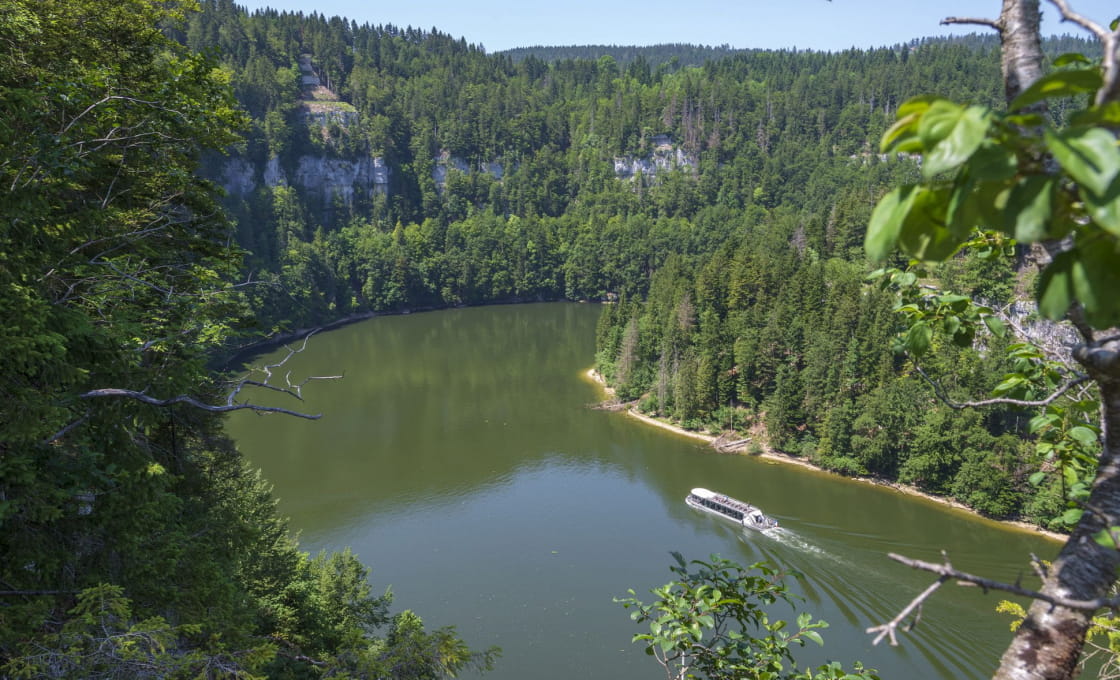 The Saut du Doubs and the winding river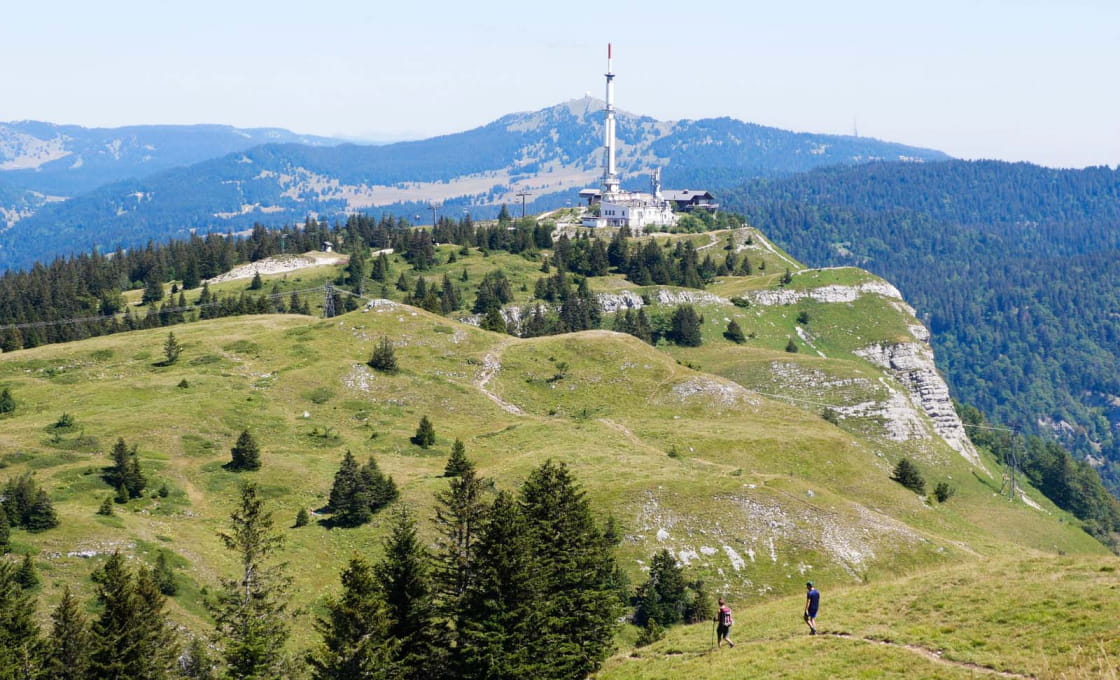 Ridges of Jura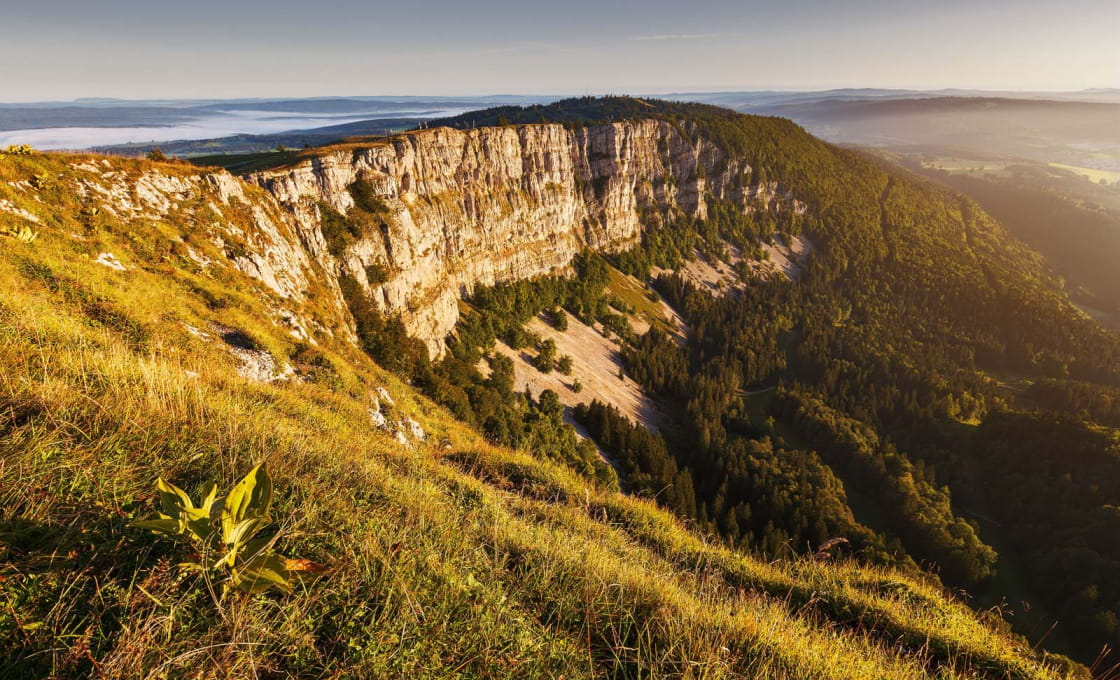 The Mont d'or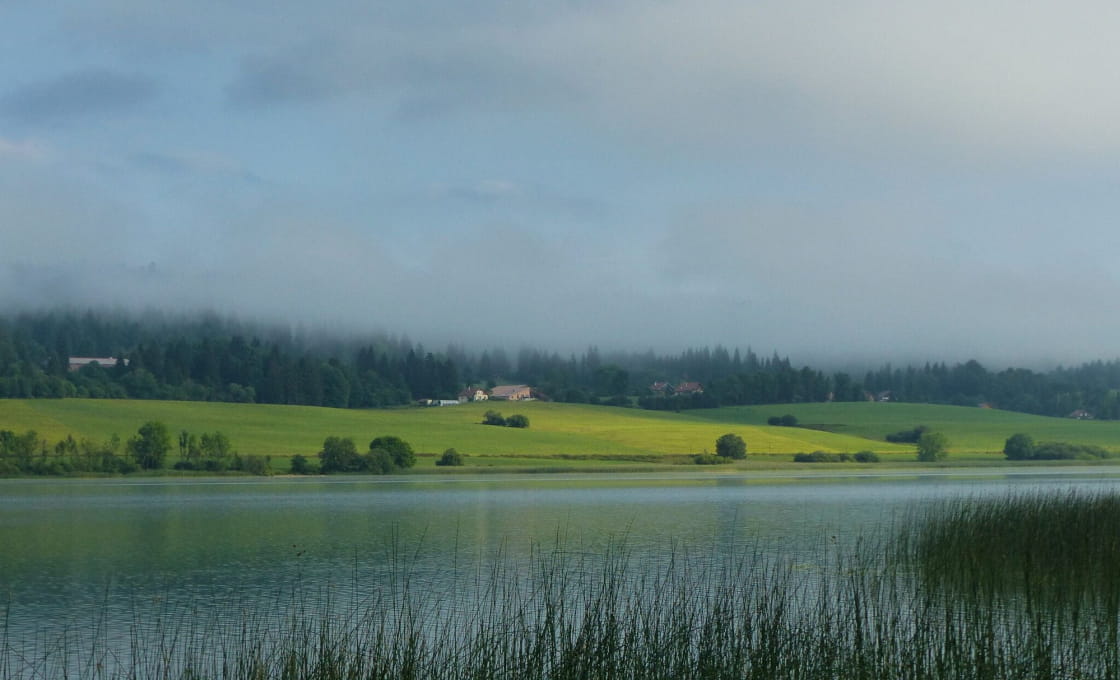 Saint Point Lake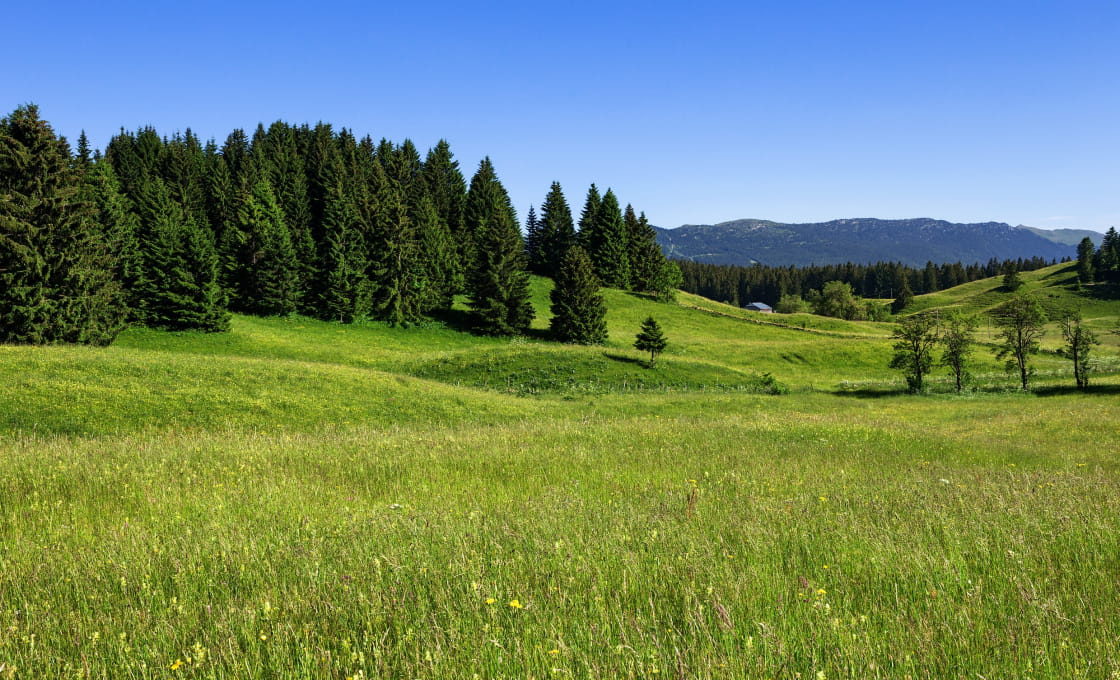 The High Valleys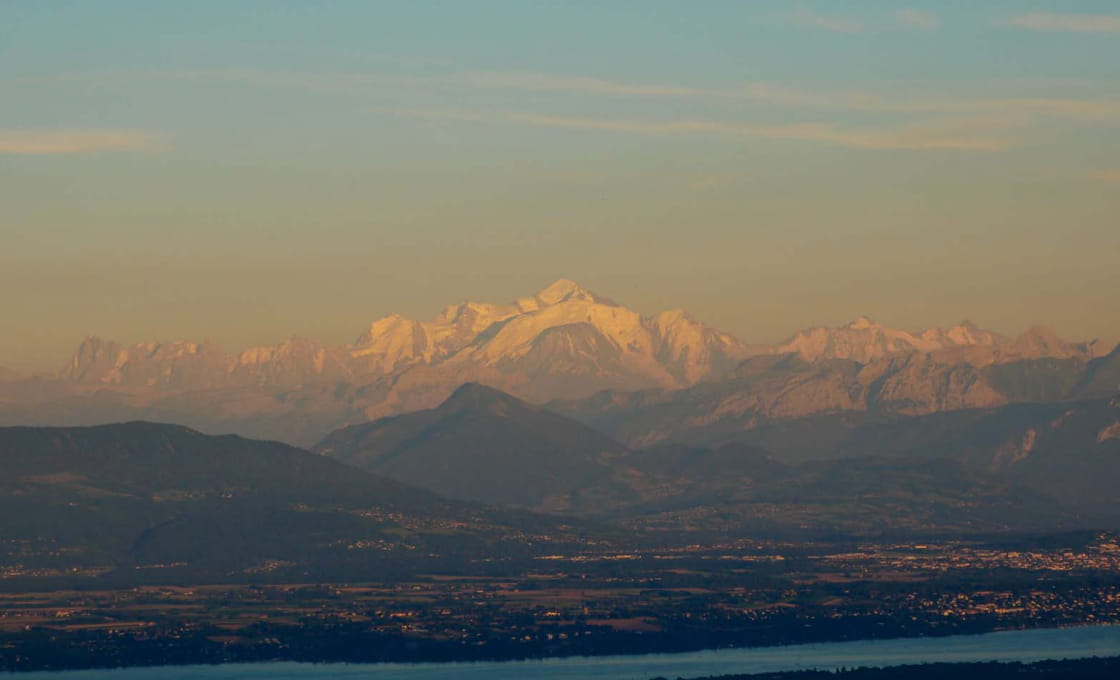 View over the Mont-Blanc from Faucille Pass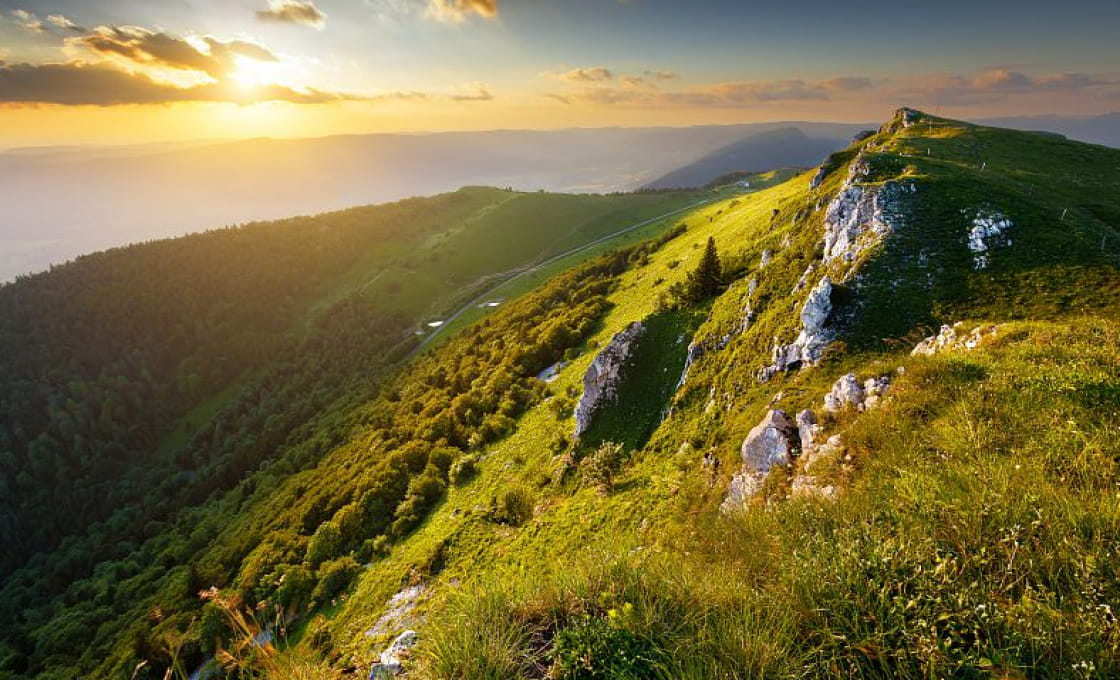 Top of Grand Colombier
More than 400km of footpaths invite walkers to discover the lakes, waterfalls, valleys and mountains.
When you explore along the GTJ, you'll also discover the human and economic activities behind the reality of the Jura mountains. Activities, villages and sites as close as they get to nature and all her riches: wood crafts, gastronomy, heritage...
Above all, hiking on the GTJ is about meeting people, the inhabitants of Jura who gladly share their expertise and values when you stop for a break, a snack or an evening meal along the way.
A whole network of more than 150 GTJ hosts invite you to enjoy their hospitality in a spirit of togetherness.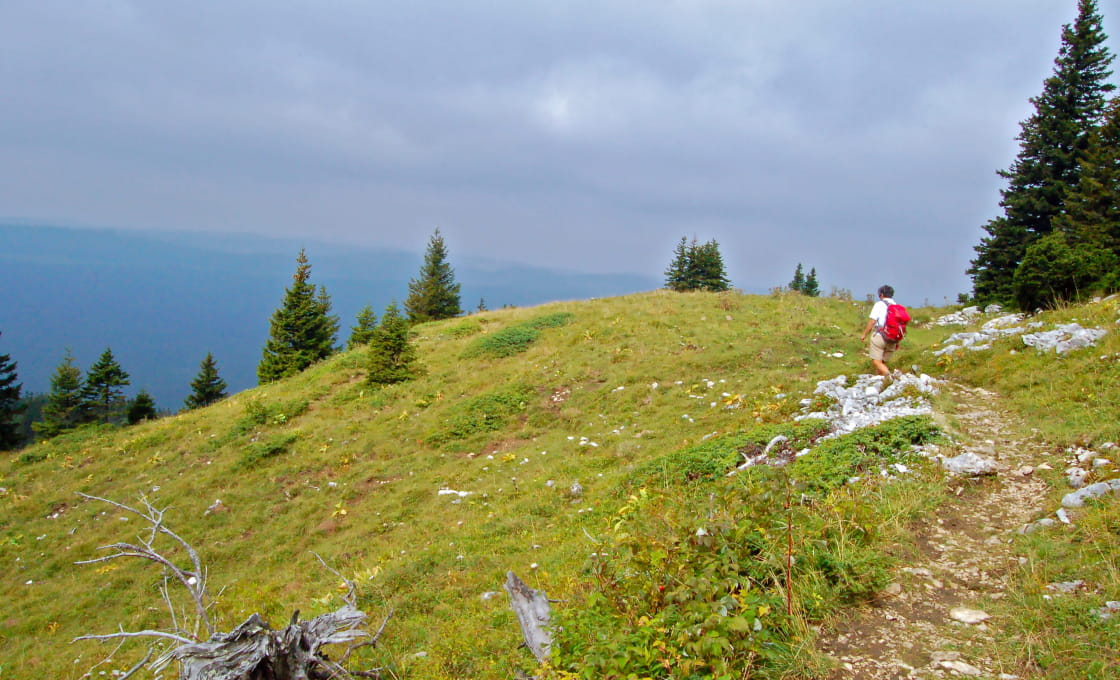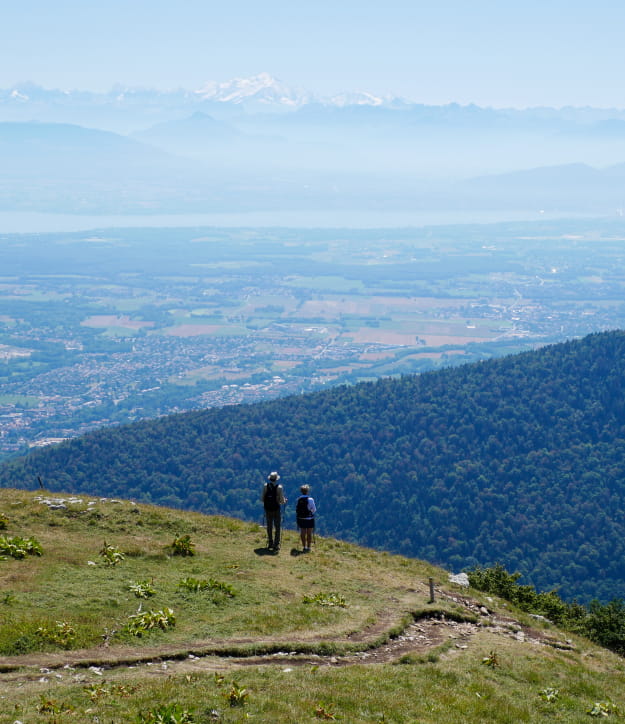 Don't fancy carrying your rucksack?
The agency Roule ma Poule proposes a bag transport service and will even carry your picnic for you, to lighten the load on your mind as well as your back!
Among the 150 partner hosts on the GTJ network, some also propose bag transport. You'll find them by looking for the suitcase pictogram in the GTJ accommodation guide