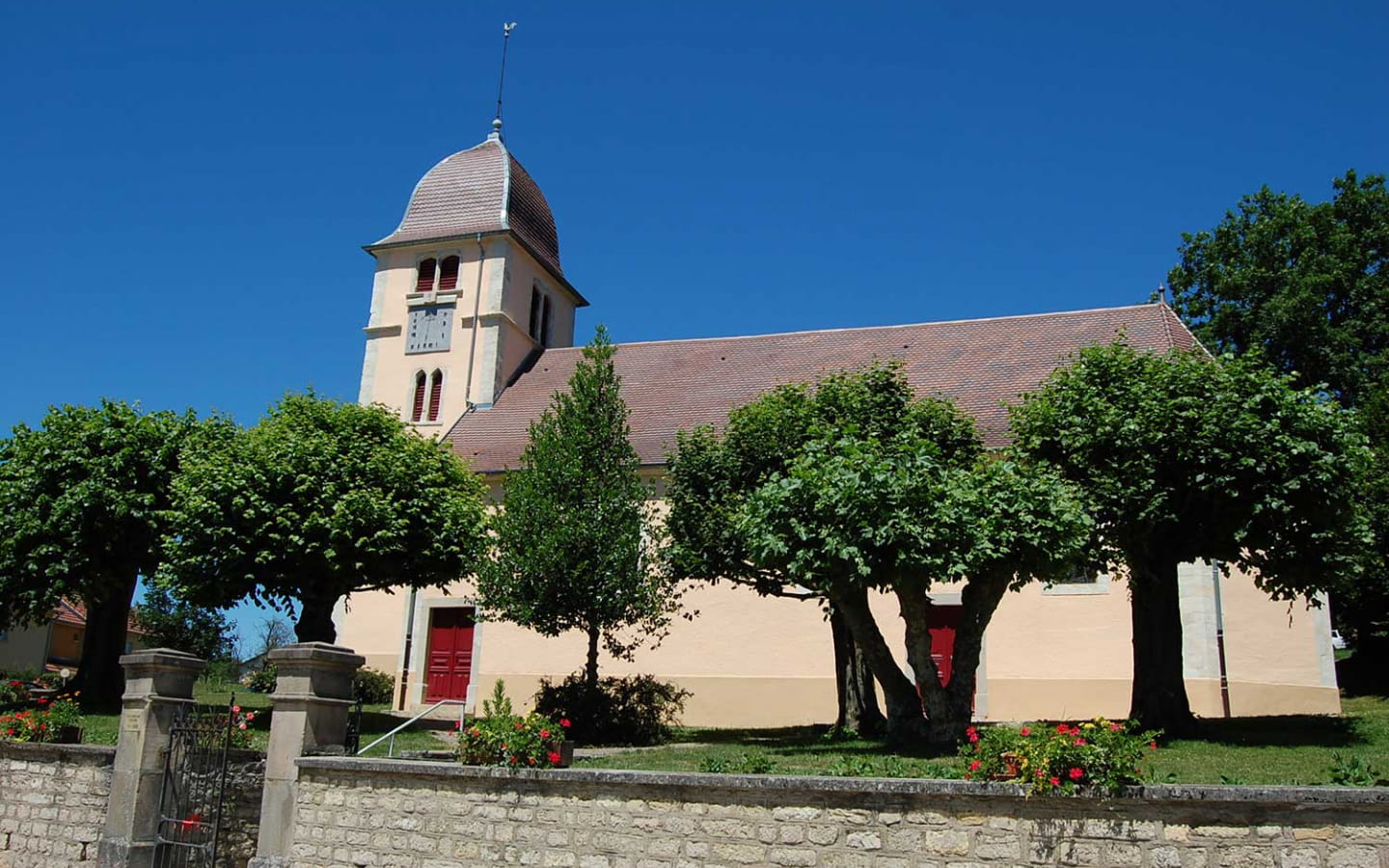 -
Blue plums' land. People living in Vandoncourt are called "Damas" by the name of a blue plum that is perfectly ripened on August 15th. This blue plum is very much appreciated as they make delicious plum pies.
Built in 1769, this protestant church is one of the rare churches built in France after the Revocation of the Edict of Nantes in 1685. It appears on the register of heritage sites.
The "Pont Sarrazin" (Sarrazin bridge) is a natural calcareous arc situated deep in the forest. As the legend goes, in the 8th century, a Saracen gone on an expedition caught a young girl and tried to run away with her and cross,this strange bridge-shaped rock. The captive struggled for freedom and fell unharmed at the foot of the rock. His kidnapper who had fallen with her was killed outright. A comic recounts this legend.
At the end of the 19th century, Vandoncourt benefited from the development of industries and craft industry.
VANDONCOURT, cité de caractère
2 rue des DamasMairie25230 VANDONCOURT
Brochures edited by Montagnes du Jura