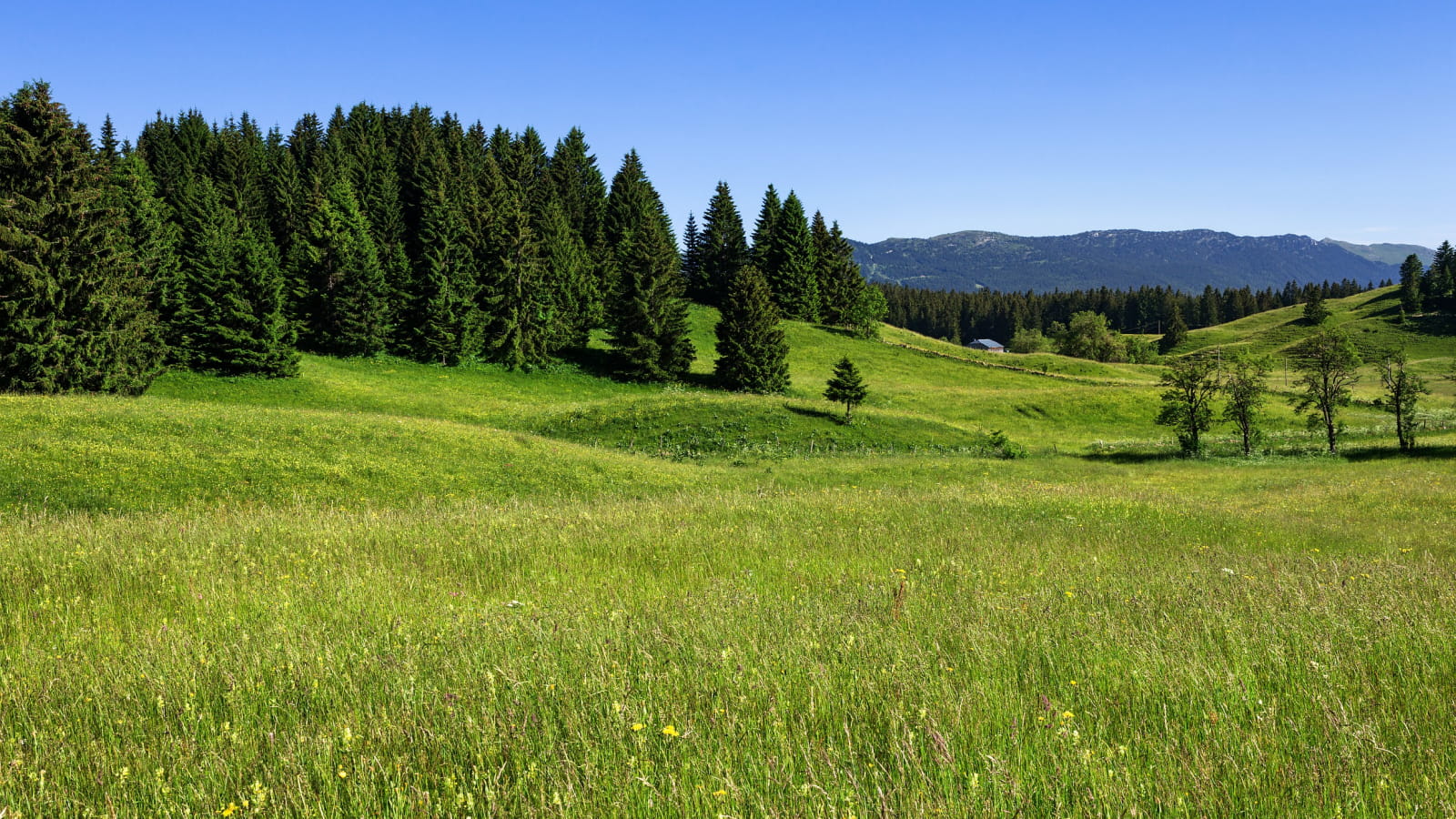 Forests of spruce stretching as far as the eye can see, nature at its purest, a wilderness with incredible panoramic views... This is your activity playground, with mountain bike trails and slopes, footpaths leading to beautiful peaks, and mountain lakes for an invigorating swim. In summer, get away from the crowds in the heavenly Jura Mountains!
Day 1 morning
Up the rock face or down through the canyon?
Adrenalin seekers, take to the dizzying heights of Upper Jura! The Roche au Dade via ferrata trail in Morez is a favourite spot for anyone who likes clambering along ladders, rope bridges and Nepalese cable walks. The site is accessible free of charge, as is the Roche des Trois Commères, a favourite climbing spot located between Morbier and Bellefontaine where there are some 57 routes of varying levels of difficulty.
More details about Roche au Dade via ferreta
If you'd prefer a canyoning adventure in a gorge that's quite typical of the geological features of Jura, then head for Saint-Claude, in Le Grosdar, for a morning of sliding, jumping and wading through water!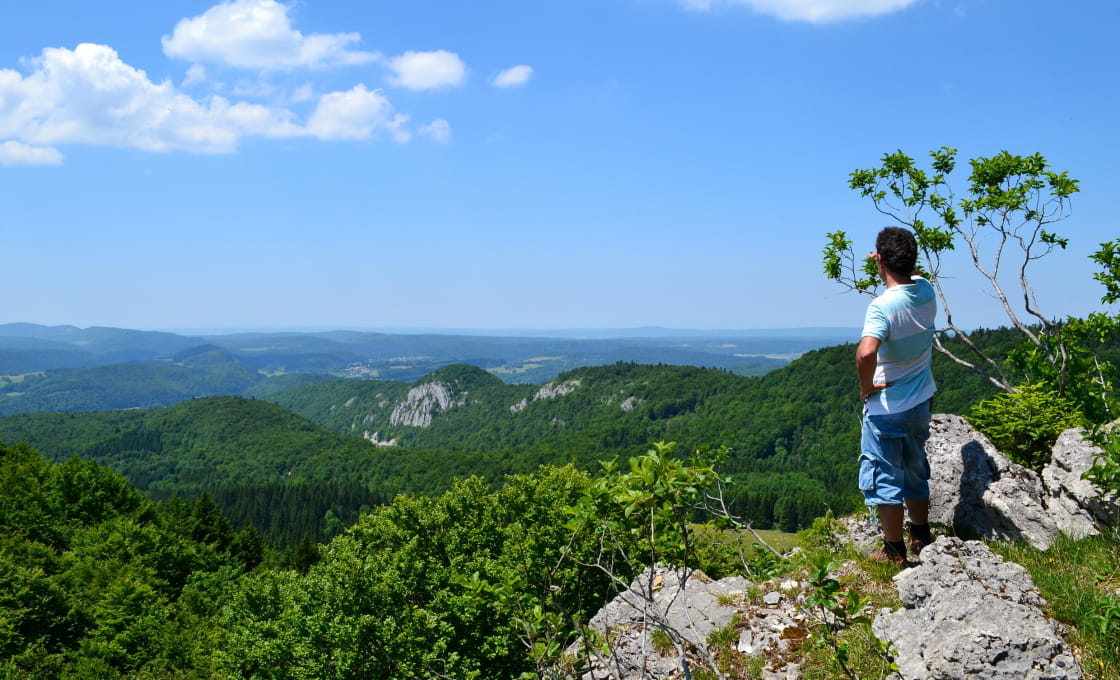 Le Bulay in Upper Jura
The mountainous region of Haut-Jura Arcade is a great place to walk or, in some cases, drive up to some fabulous panoramic viewpoints. There are at least 20 in the region that can be reached via waymarked trails.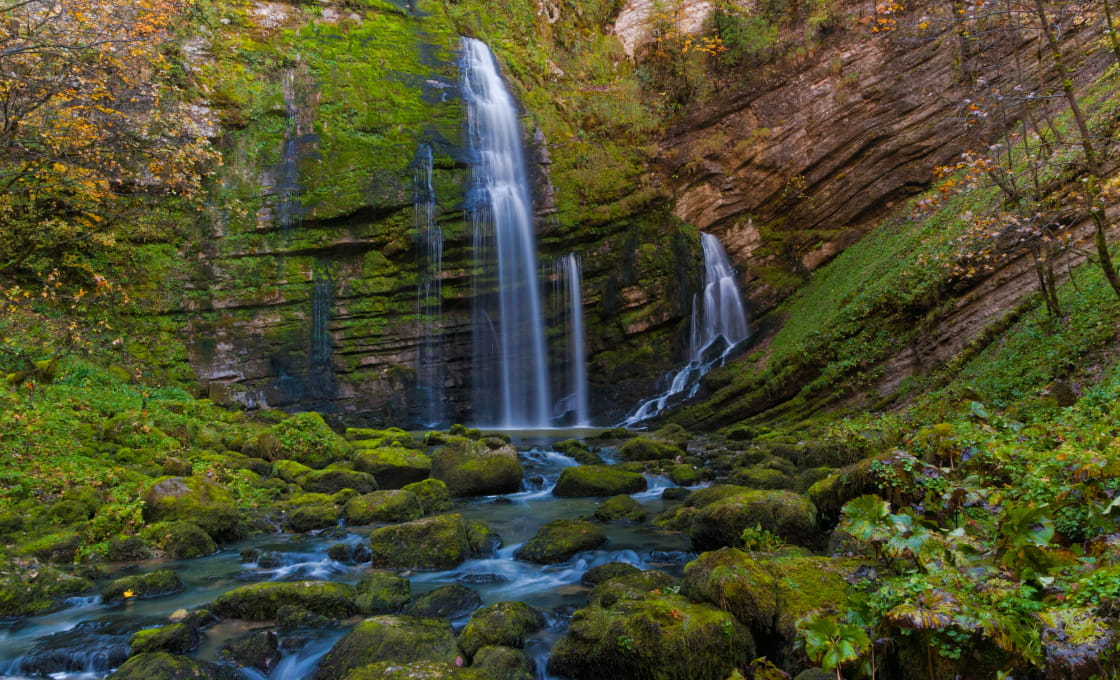 Le Flumen Waterfalls
At the bottom of a valley below mountain peaks exceeding 1,000m, the waterfalls of Le Flumen will leave you with an everlasting memory.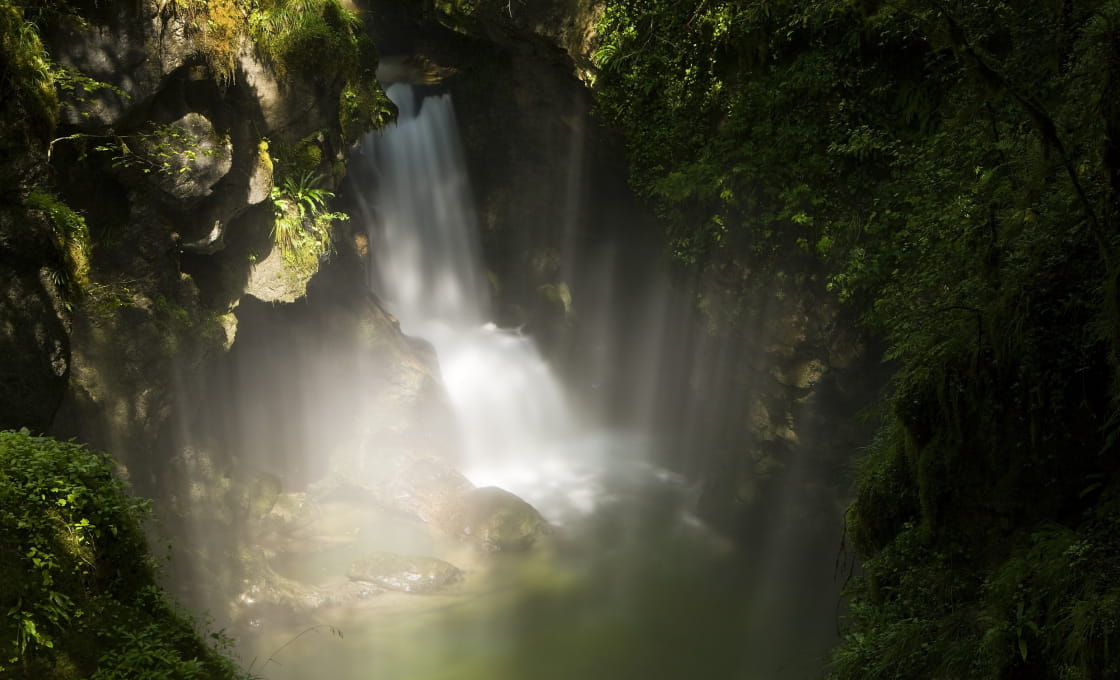 Abîme Gorge
At the foot of the Vaucluse Cirque, the Abîme is a gushing mountain stream that carves its way through the spectacular landscape of a narrow rocky gorge. In some places, the riverbed has been hollowed out by erosion to form huge kettle holes that sometimes overlap one another.
Day 1 - Afternoon
Hurtling down mountain-bike slopes or climbing to the summit?
Upper Jura is a land of endless hiking trails of great beauty. Amid the spectacular scenery of the Upper Jura Regional Nature Park, the Crêt de Chalam climb in Ain is a must-do, as is the Crêt aux Merles. The views from the top are magical!
Dedicated paths are being developed all over the region, including the Lapidaires, Chamois and Diots trails in Septmoncel, the Flumen waterfalls trail, the Abîme Gorge trail in Saint-Claude, and so on. In most cases, they lead to beautiful viewpoints, such as Roche Bernard in Bellefontaine or the Lézat lookout point that offers a stunning view over the Bienne Gorges.
Explore the high ridges of Jura by mountain bike and treat yourself to a thrilling ride down the natural slopes of your new playground!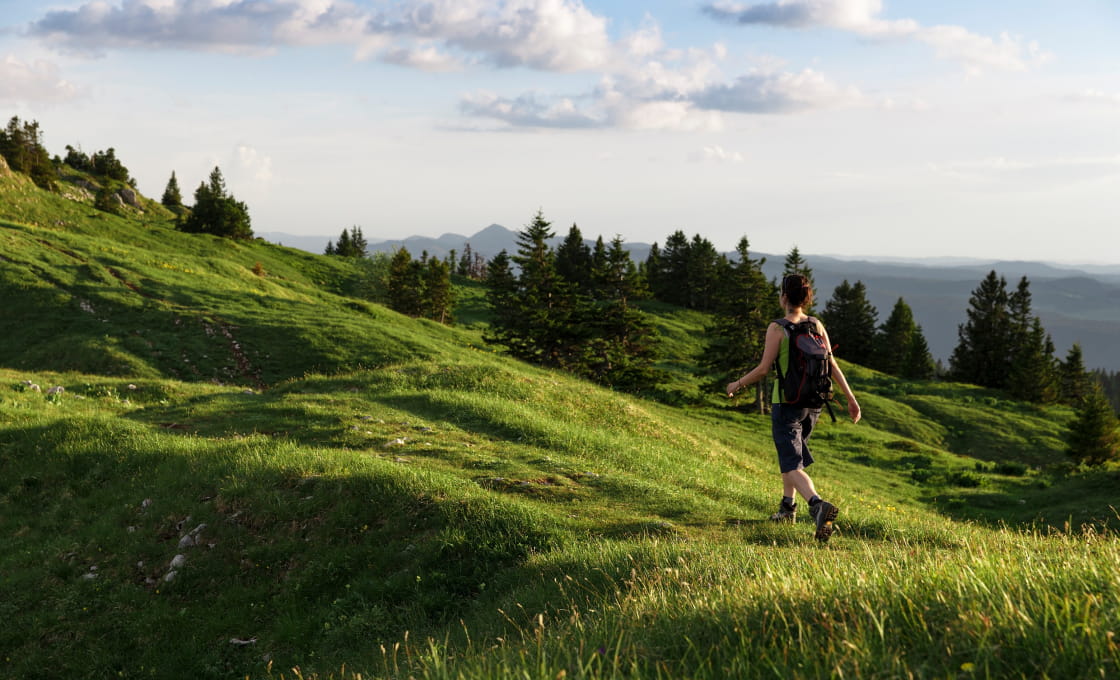 Hiking in Upper Jura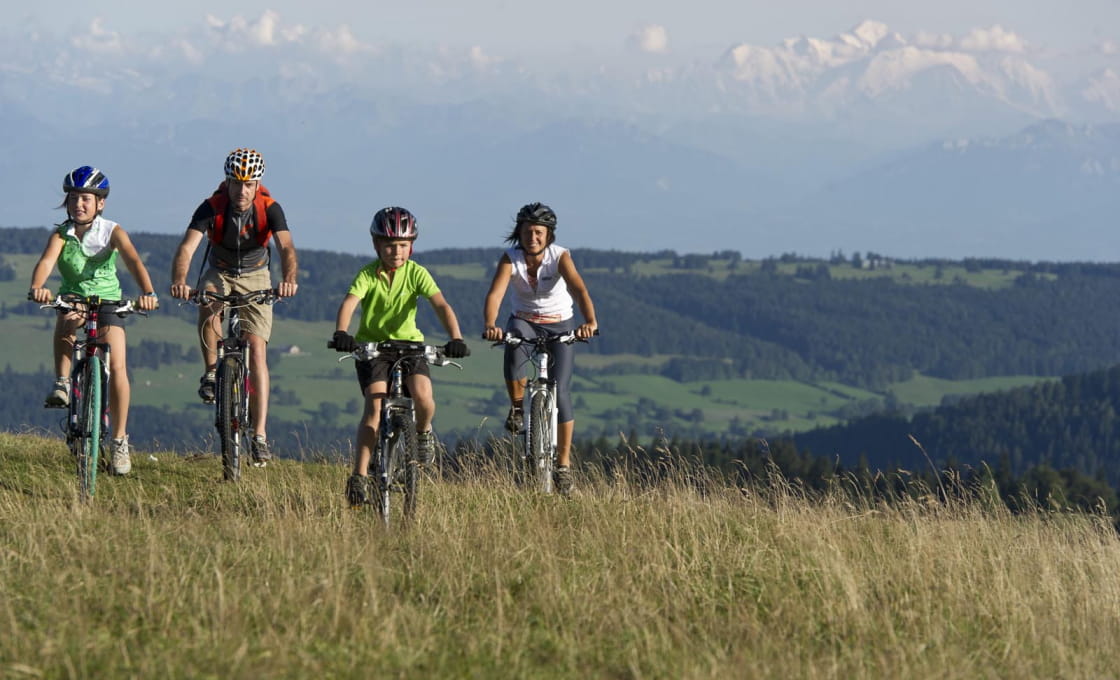 Mountain biking with the family
Day 2 - morning
Les Rousses Fort, the comté cheese hotspot
A different kind of tour into the earth's depths...
Once a military structure, the Fort of Les Rousses is now one of the largest cheese maturing sites in Europe. At this exceptional place, the wheels of comté lovingly produced by cheese ripeners patiently mature in an impressive cheese cathedral, until their flavour is at its best.
But the fort has not forgotten its miltary past. Outside, there are commando games to suit all levels. With scenes straight out of the soldiers' training sessions that took place here until 1997, these amusing courses are a delight for the whole family. Will you rise to the challenge?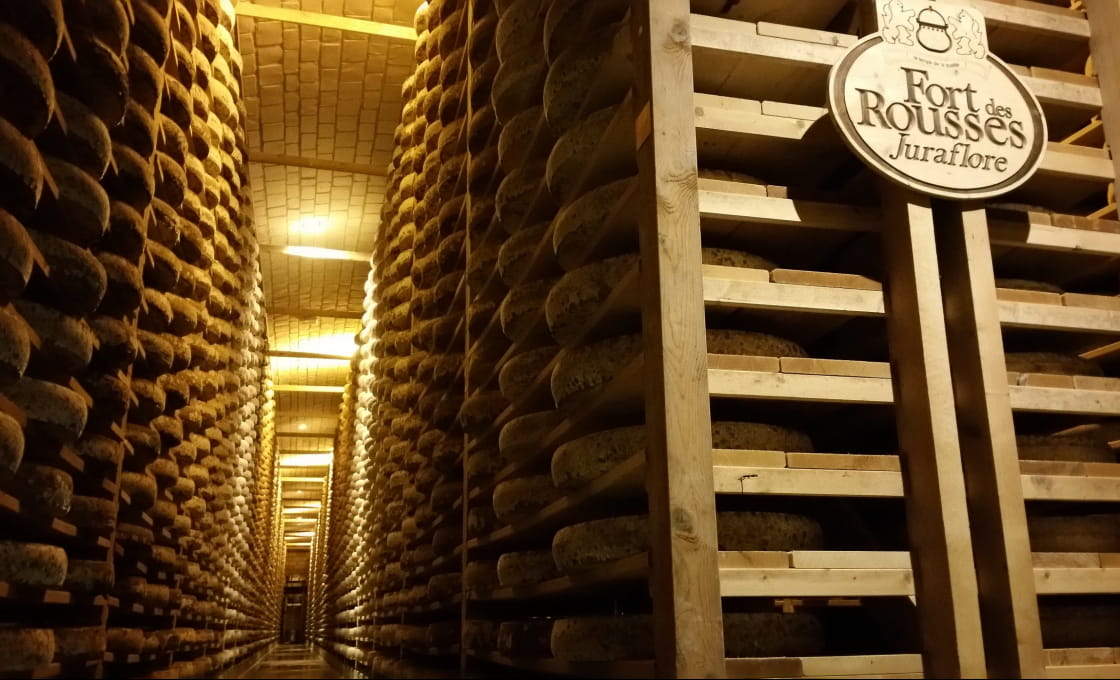 Les Rousses Fort comté cheese cellar
Until it was demilitarised in 1997, the Fort of Les Rousses was France's second largest military fort, after Mont Valérien, and is now a hub brought to life by a host of cultural, economic and sports activities.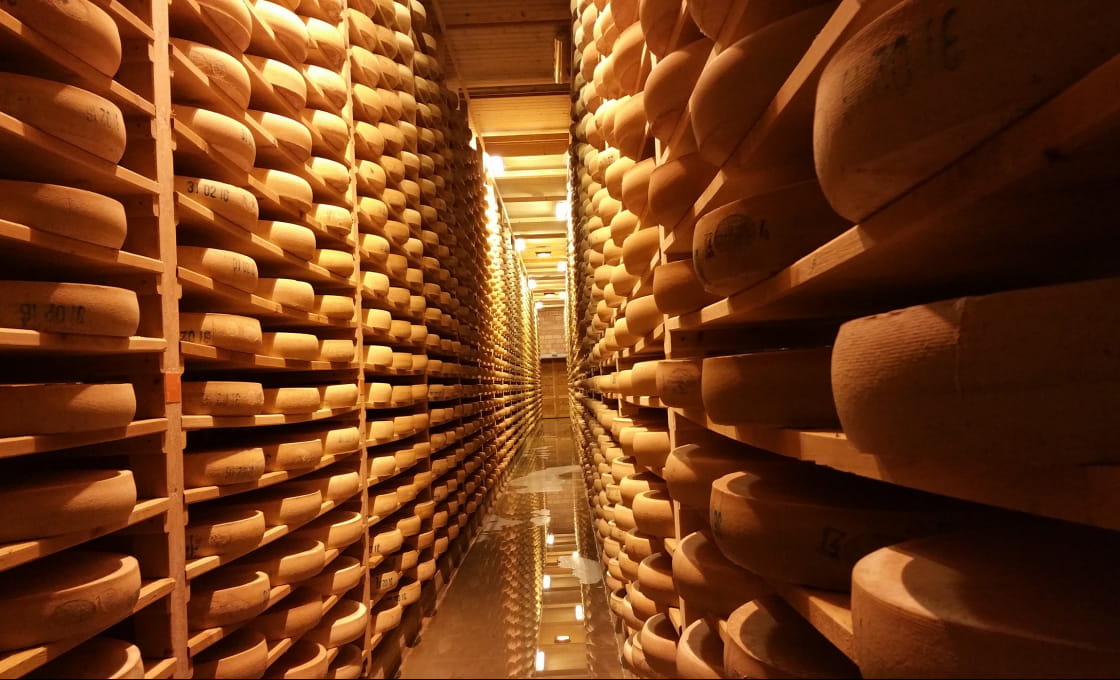 Les Rousses Fort comté cheese cellar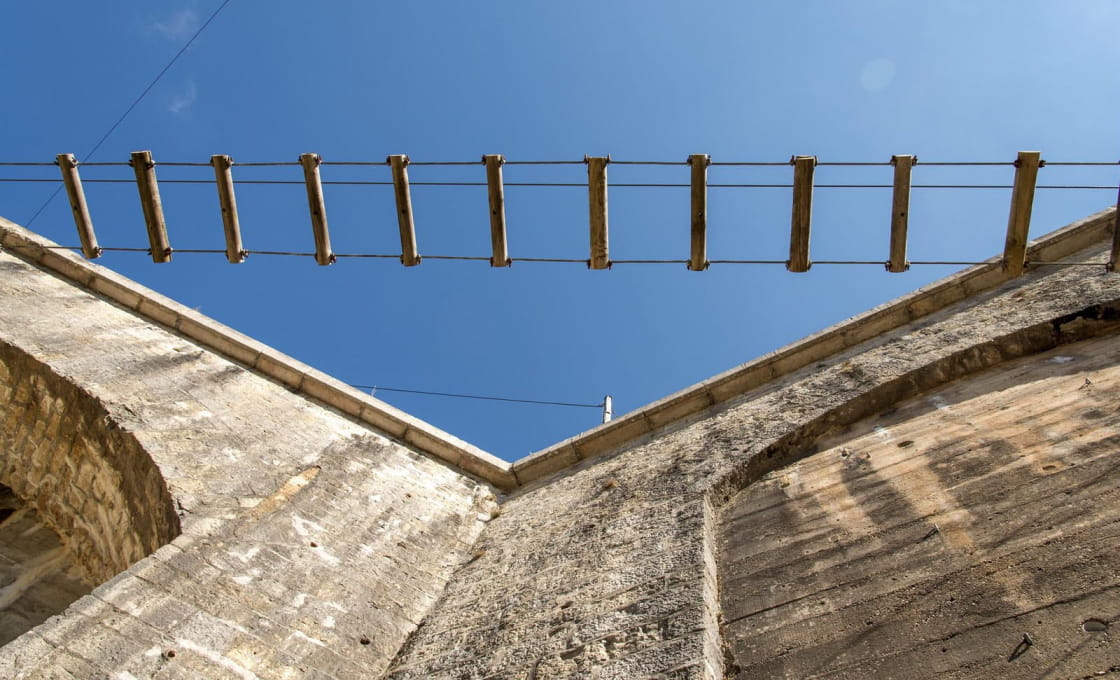 Les Rousses Fort commando course
Day 2 - afternoon
Walking & swimming at Les Rousses Lake
Splashing about at 1,000m above seal level
After a long walk, you deserve a good rest! So why not spend the afternoon at Les Rousses Lake and enjoy a swim at an elevation of 1,000 metres?
You'll love this lush green setting of peat bogs and forests, and go exploring along the little lakeside theme trail where you'll admire the site's typical vegetation and wildlife.
The lakeside activity centre proposes sailing, pedalos, canoes, paddleboards, and other activities. Along with Lamoura Lake, the lake of Les Rousses is one of the highest in the Jura Mountains.