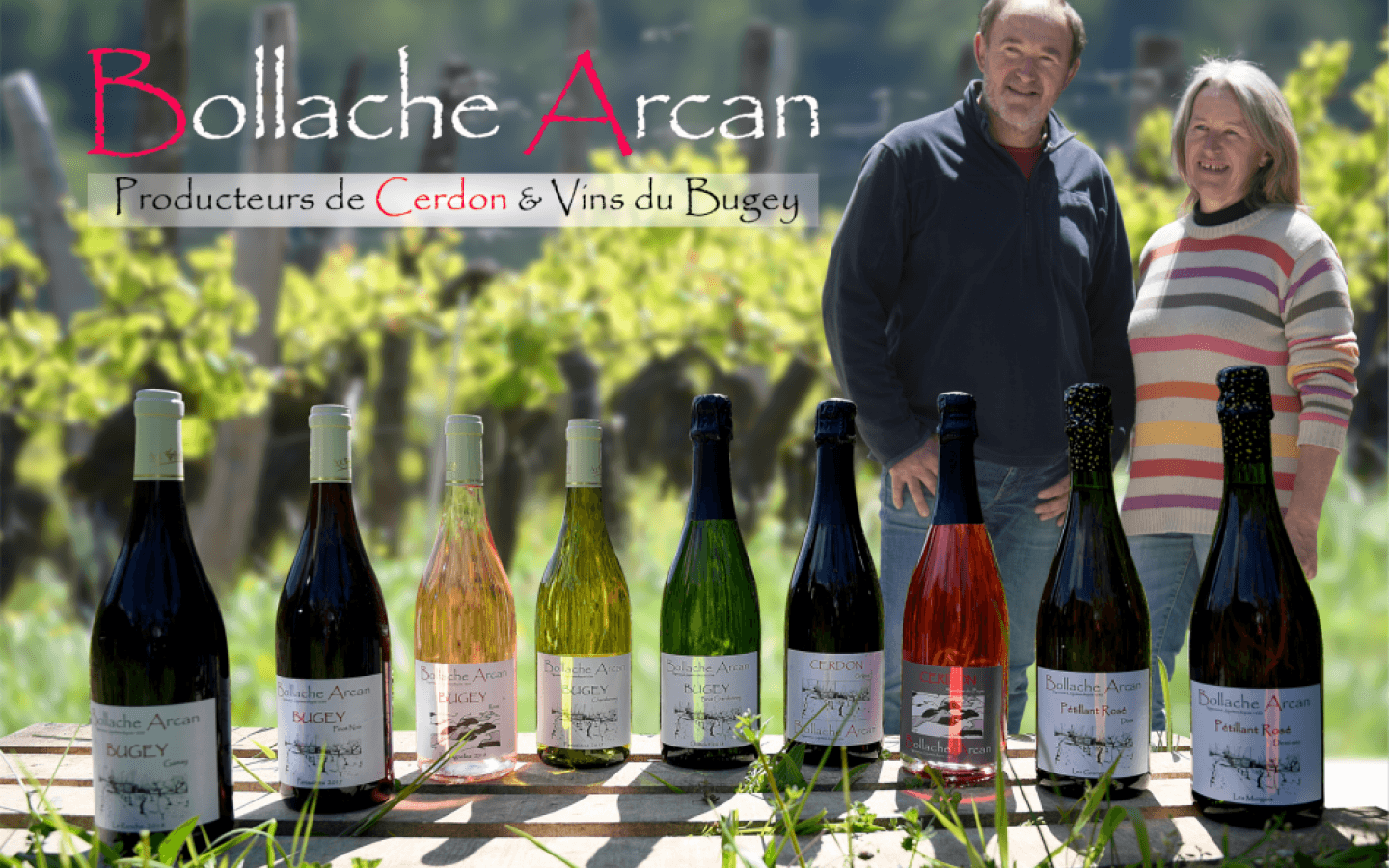 -
Bugey wines : Chardonnay and of course the ancestraly made Cerdon and its sparkling wines.
Sale in the cellar or postal orders.
Rosé wine, with a low alcool proof, much appreciated for its fruity taste and its light foam. Very aromatic, the Gamay and the Poulsard are the vine recognised for this vineyard. Unique sparkling rosé naturally produced in France, following an ancestral method.
GAEC Bollache - Arcan
45 rue des TreillesLe Bévieur01640 JUJURIEUX
French
Credit card, Cheques and postal orders, Cash
Prices & Schedules
Opening :
Brochures edited by Montagnes du Jura