Located 2 1/2 hours from Paris and 1 hour from Lyon, the Jura Mountains welcome you for your corporate events. Enchanting scenery, the tranquillity of unspoilt nature, sports activities galore... plenty of good reasons to make this the destination for your company's big events.
Good reasons to choose the Jura Mountains for your next event
Unspoilt nature
Have you ever thought about turning your business events into the experience of a lifetime? Lakes, peaks, waterfalls and a regional nature park... Take a deep breath of fresh air amid the soothing tranquillity of this gentle wilderness. Why not organise your teambuilding sessions in these natural surroundings?
A taste of the good things in life
Mont d'Or, Comté, Morteau sausage, quenelles in Nantua sauce… You'll never stop being delighted by the iconic specialities of our mountains. Between a tour of the maturing cellars at Les Rousses Fort and the dining room of a mountain refuge where they'll savour a delicious fondue, your employees are sure to appreciate this gourmet experience!
Going off the beaten track
Snowshoeing, E-scooter excursions, an introduction to ski touring or biathlon, with all of these activities you're sure to explore off the beaten track. With or without a guide, for a sporting challenge or a leisurely outing, these excursions offer a real breath of fresh air.
Outstanding settings
Add a little originality to your business events by choosing a unique setting such as a museum or a UNESCO-listed heritage site.
The Royal Saltworks, the Cheese Centre or the Peugeot Museum... these hotspots can become the venue for your MICE experience.
Teambuilding off the beaten track
Whether it's snowshoeing or an E-scooter excursion, an introduction to ski touring or biathlon, learning to be a musher or taking a boat trip to the Saut du Doubs canyons, you can be certain that your incentive events will take you off the beaten track.
With or without a guide, for a sporting challenge or a more leisurely outing, these teambuilding sessions offer a real breath of fresh air.
The art of hospitality
What better way to bring your staff together and unite your teams than by choosing a great venue that combines proximity, originality and efficiency?
In that respect, the Jura Mountains have plenty of appeal, with natural surroundings that make your employees feel relaxed, holiday villages, and hotels in the centre-resorts. Treat your staff to a change of scene and make your corporate event a memorable one.
For further details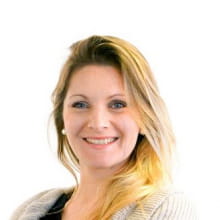 Coralie MOISSON-GARNIER
+33 (0)3 80 280 303
Free service