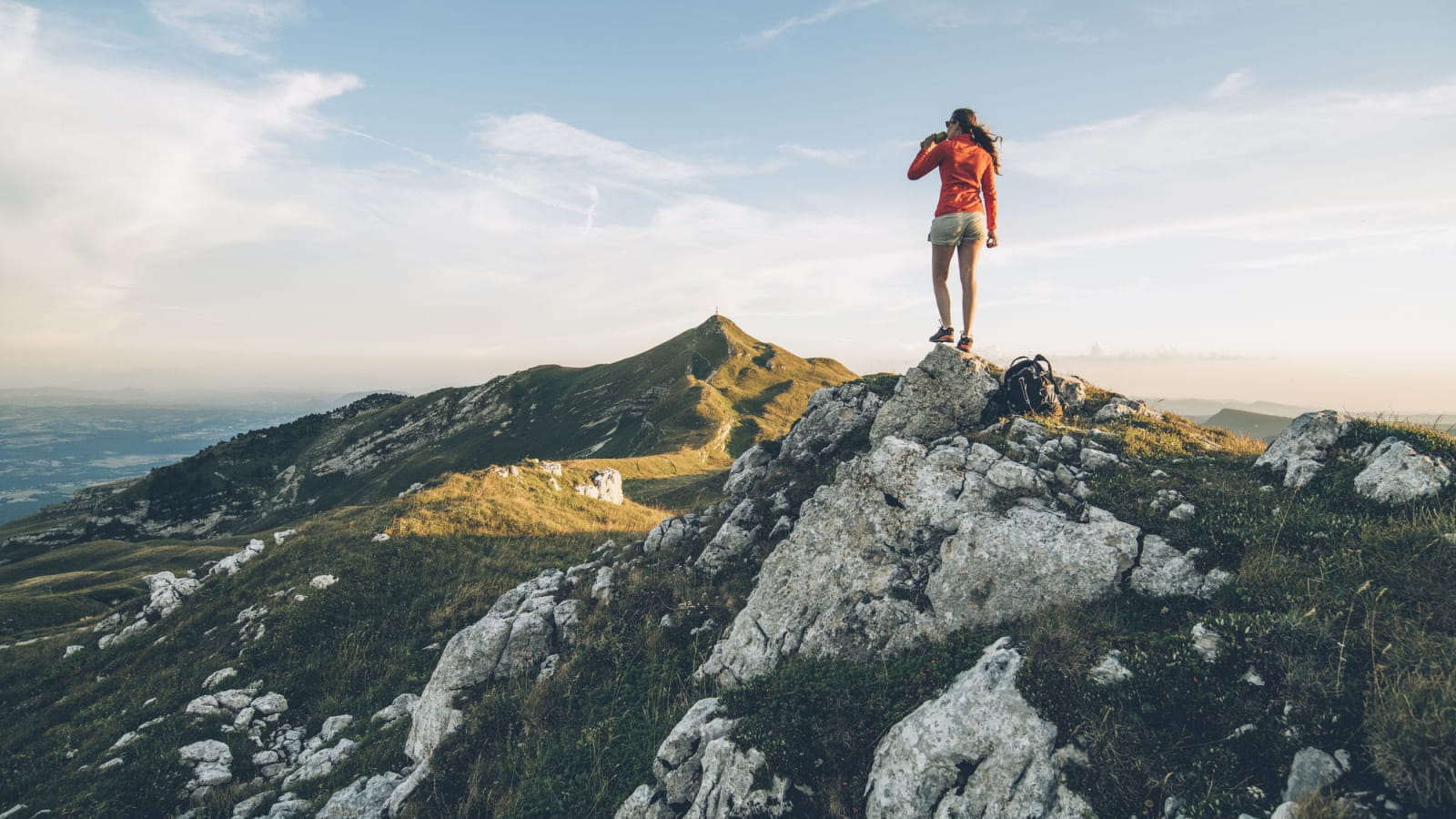 Swimming, hiking, mountain biking, climbing, downhill skiing, cross-country skiing... It's as if the Jura Mountains were designed for every leisure activity imaginable! On the water or on dry land, across the snow or up in the air, push out the boundaries and make the most of the great outdoors!
Aquatic paradise
In and on the water
From leisurely swim to canyoning adventure, the possibilities are endless when it comes to having fun in the water! If you're not much of a sailor, take a trip on a riverboat and be charmed by the passing scenery. Alternatively, rent out a pleasure boat and become your own skipper for a few days! Or if you're more into rowing, you'll enjoy exploring by canoe!
Get a grip!
Potholing, climbing... adrenalin seekers, take note
In the Jura Mountains there are plenty of ways to defy the laws of gravity, like climbing up a rock face, moving through the treetops on an adventure trail, paraglading or hang-gliding through the air, whizzing down the slope on a summer luge, or testing your balance on a via-ferrata trail. And if you want to push the limits even further and really lose your bearings, then head for the caves for a potholing excursion!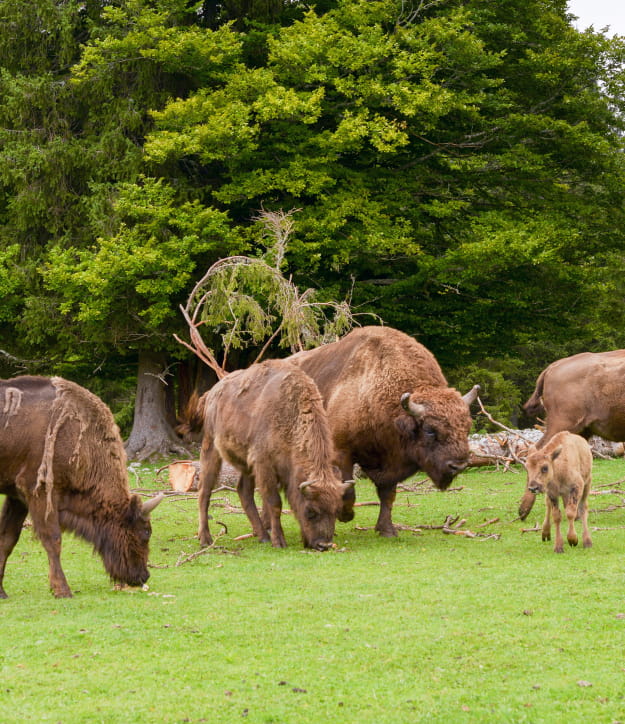 In the company of our feathered and furry friends
If you're a family of animal lovers, check out this list of zoos and animal parks! You'll see lama, bison and reindeer, unless of course you prefer goats, cows and other farm animals.
Outdoor sports: cycling, hiking, trail-running
A Regional Nature Park and a host of nature reserves... the term "unspoilt nature" isn't wasted here. This is heaven for walkers, cyclists and trail-runners! To enjoy a change of scene, a sporting challenge or just recharge your batteries, here you'll find your ideal hiking, cycling or running terrain.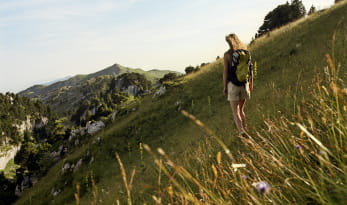 Walking
Walking itineraries
Family walks, theme trails, long-distance hikes... the Jura Mountains have miles and miles of itineraries. Just choose the one that suits you best.
Hiking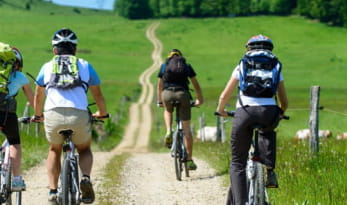 On your bike!
Cycling and mountain biking itineraries
Whatever your style, speed and discipline (cycling or mountain biking), you're sure to pedal your way to happiness here!
Cycling and mountain biking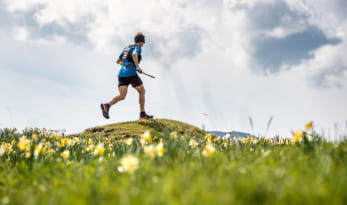 Surpass yourself!
Perfect trail-running terrain
Miles of waymarked trails, 6 trail-running areas and resorts, and mid-mountain terrain - you have found your perfect training ground! Welcome to the Jura Mountains!
Trail-running heaven
Take to the slopes!
Wintersports
In the Jura Mountains, winter activities are both authentic and approachable. Downhill skiing, snowshoeing, cross-country skiing and dog-sledding are all enjoyed in the same gentle spirit of pleasures in the snow and being at one with nature, often in magical surroundings.