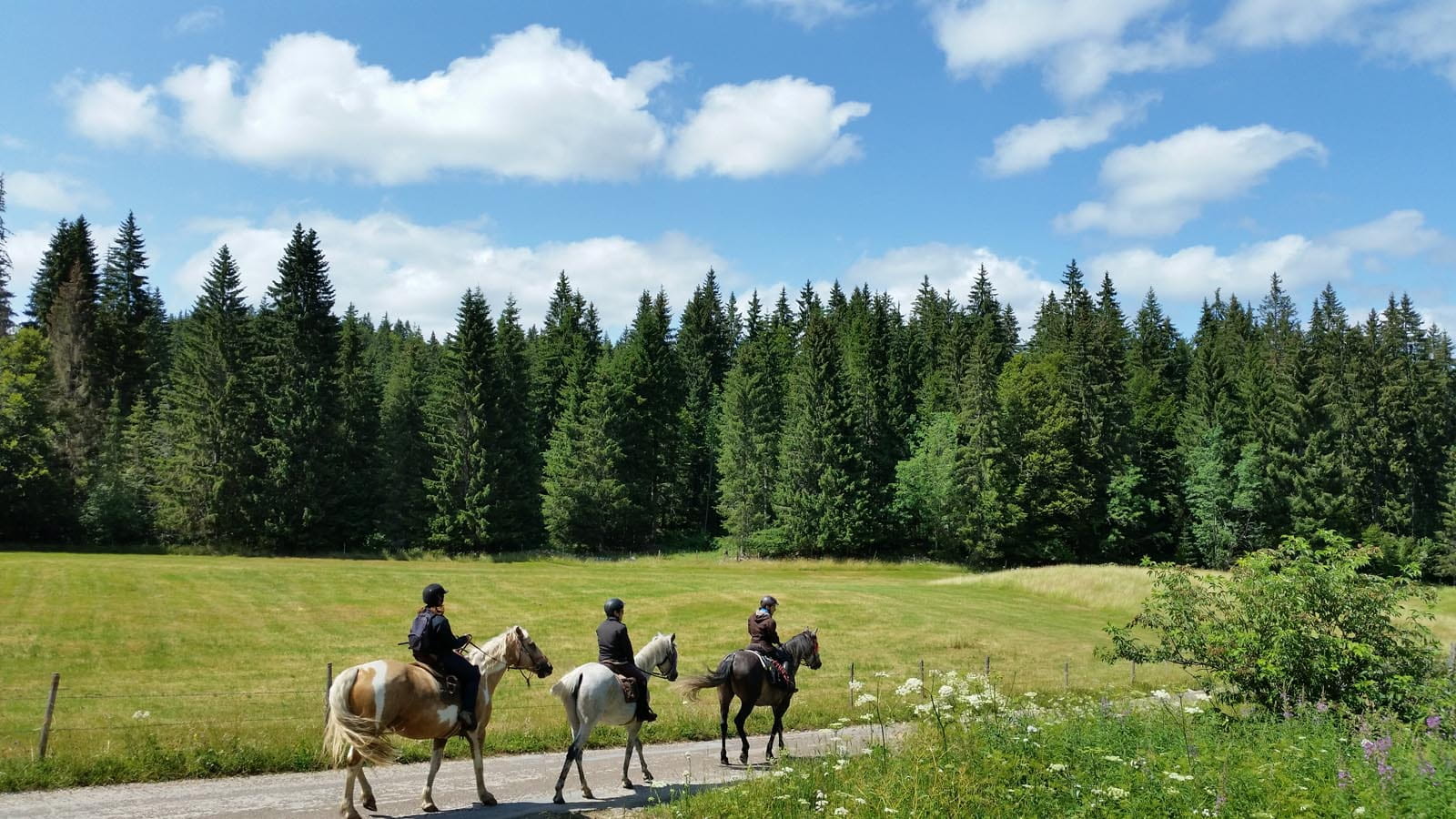 The Jura Mountains are also about exploring on horseback, following a Via Ferrata trail high above the lakes and forests, hurtling down the mountain on a summer luge, or trying your swing at the golf course.
Discoveries
Exploring new activities
There's a whole host of activities for you to try, alone or as a group.
Why not go exploring the Jura Mountains on horseback? They are the perfect terrain for riders! You can also whizz down the mountain on the summer luge or an eletric scooter, or perfect your swing on one of the beautiful golf courses.
Adrenalin thrills
Activities to try high above the ground
Take to the heights and try a via ferrata trail in the Jura Mountains!
Perched 5 metres, 20 metres, or even 100 metres above the ground, discover the Jura Mountains from the trees or from the mountainside. Incredible views await you at the various sites!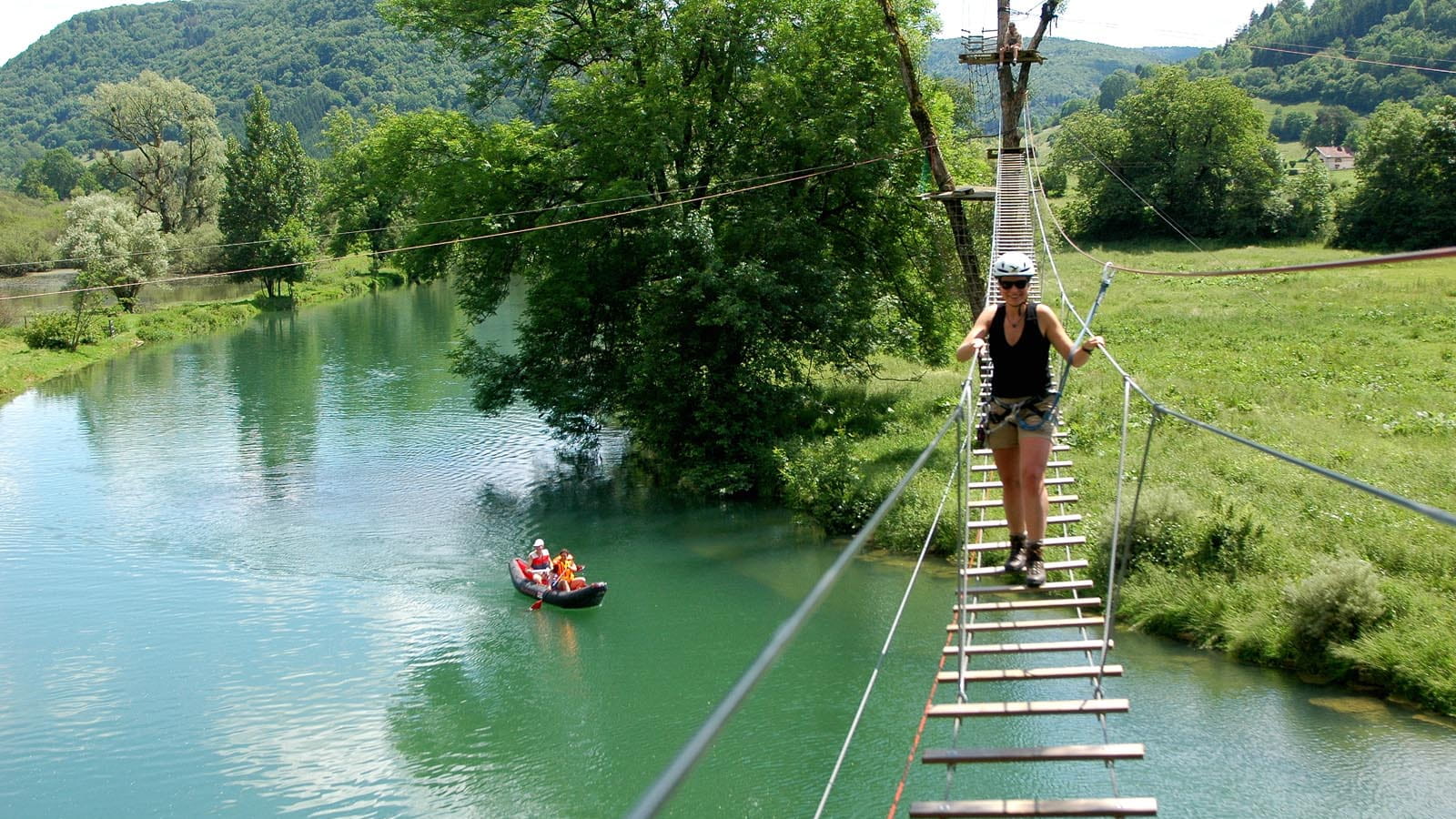 Treetop adventures
Adrenalin thrills galore on the treetop adventure trails!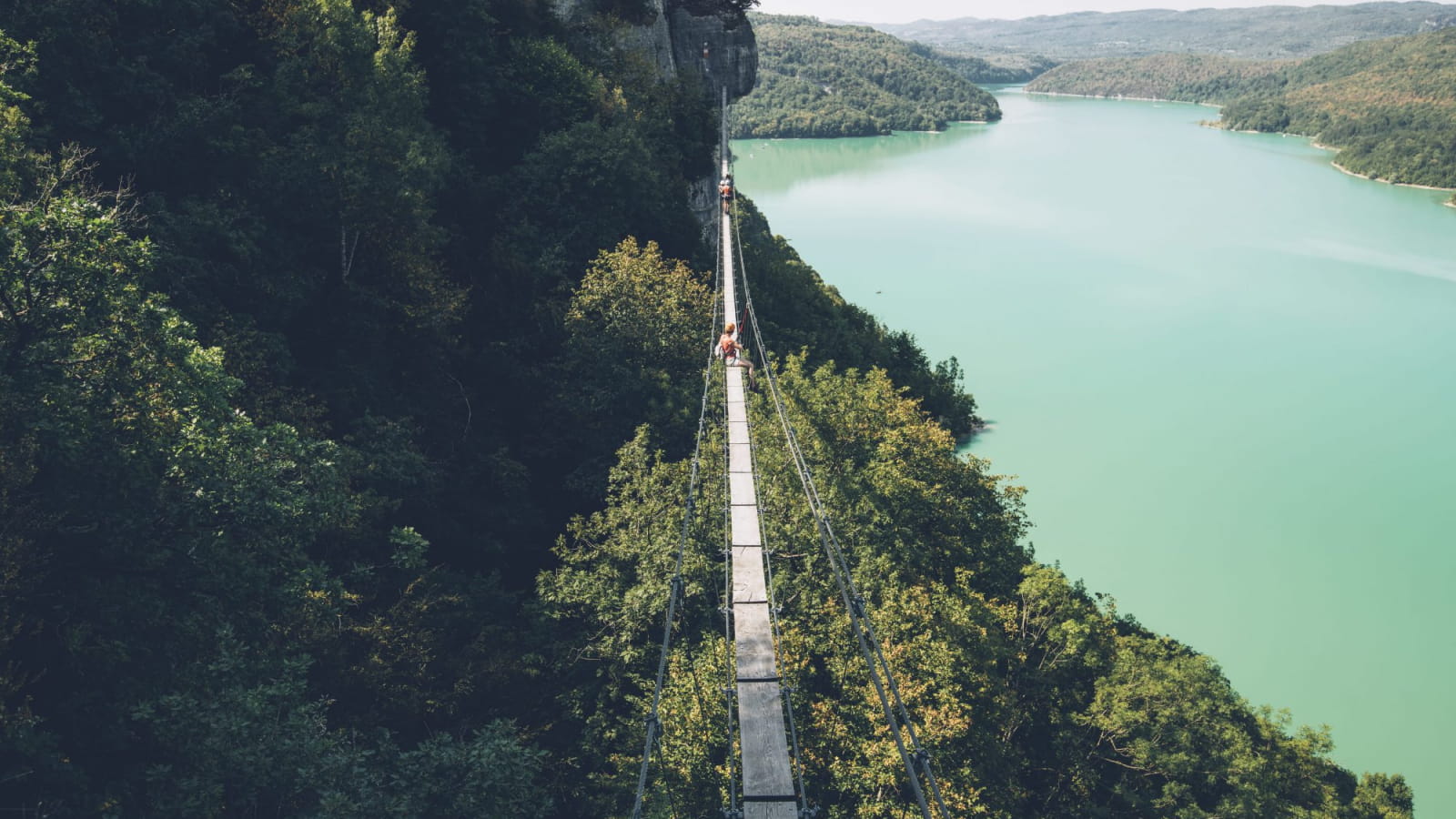 Via Ferrata
Even greater thrills on a Via Ferrata trail across the rock face!