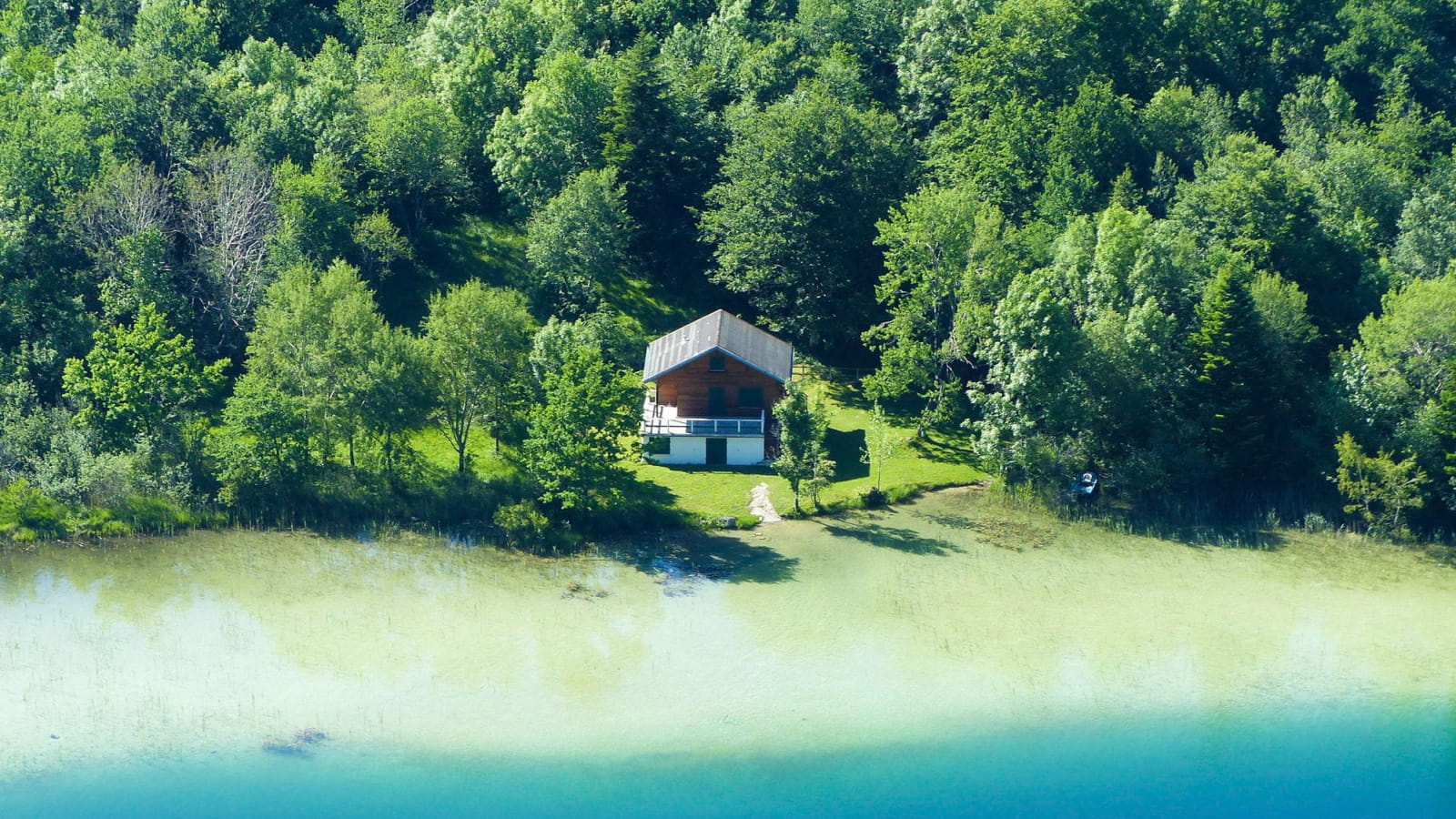 Few places match the Jura Mountains when it comes to the density and diversity of lakes! No need to track them down as we've done the work for you with this selection of the most beautiful lakes of Jura. Chalain, Saint-Point, Vouglans, mountain lakes... go and discover these aquatic treasures. Swimming, canoeing or just contemplation, there's a host of experiences to be enjoyed against the beautiful backdrop of these inland seas.
Mountain lakes
With the gentle Jura Mountains you get the elevation without the scary heights. Our lakes are all within easy reach, never too far away and never too high.
Lamoura, Saint-Point, Genin, Rousses, all of these lakes can be found within altitudes barely exceeding 1100 metres.
If you're looking for a heavenly place to swim under the watchful eye of the surrounding, gently-rising mountains, you're in the right place.
If you're looking for the Big Blue but don't fancy the sea, you're in the right place.
If you're looking for a peaceful lakeside wilderness to keep yourself cool on holiday, you're in the right place!
Lake beaches and bathing spots
Fancy unwinding at the Jura lakesides? Sandy beach or grass? With or without an outdoor activities centre? Whatever your preference, you'll be spoilt for choice. In addition, many of our lake beaches are lifeguarded during the summer.
The land of lakes
What do Chalain Lake, Vouglans Lake and the Four Lakes have in common? They're all located in a single small region aptly named the "land of lakes".
This tiny region is dotted with twenty or so lakes, sculpted out long ago by glaciers or created more recently by humans. Opportunitites galore to swim, take out a boat, pedalo or canoe, or simply gaze at the beautiful landscape...