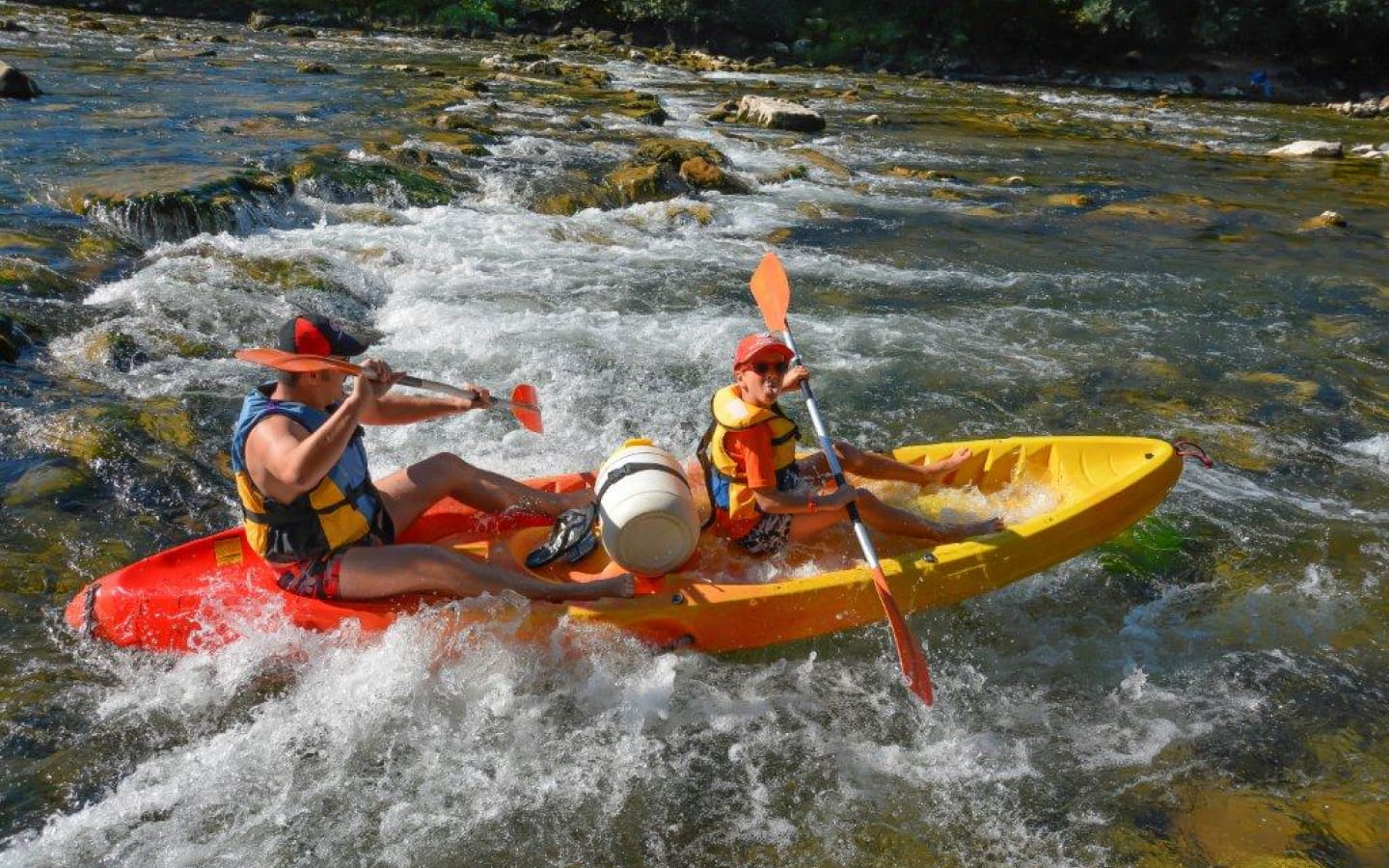 -
Discover the lower Doubs Valley by canoe-kayak, solo, duo or four. Routes from 6 km to 52 km. The site you will cross is classified Natura 2000 and contains 170 species of birds. You will be able to enjoy this preserved nature and admire a very diversified fauna characteristic of aquatic and wetlands environments while respecting this natural environment.
The price includes the boat + the lifejacket(s) + the paddle(s) + 1 waterproof canister + the return of the people and the equipment by my care.
Itinerary for the day from 1H30 to 6H00.
Canoë-kayak Basse Vallée du Doubs
Route de LongwyCamping CanoëCHAUSSIN
Brochures edited by Montagnes du Jura