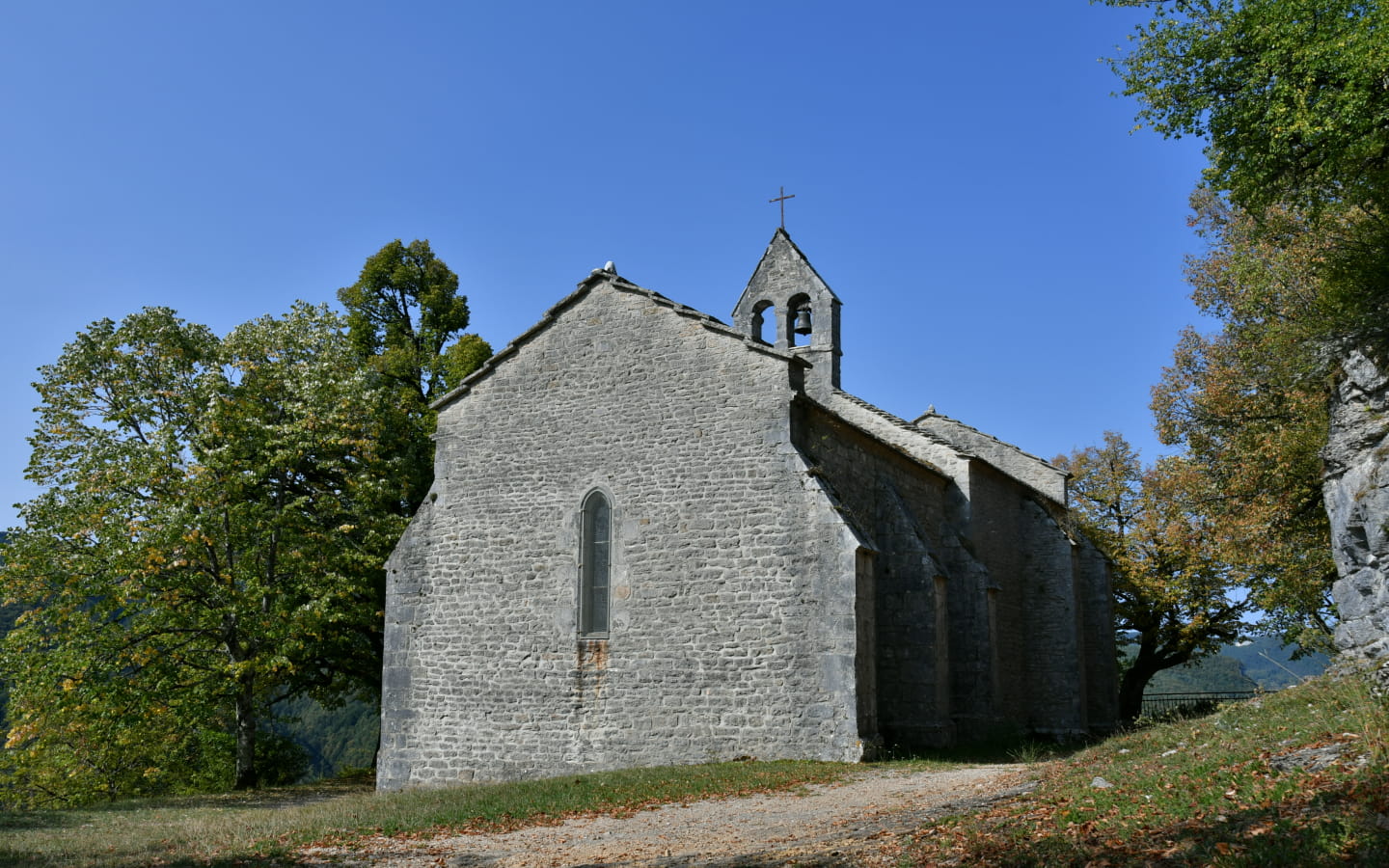 -
Round trip trail
Time: 30 min.
Distance : 1,5 km
Difference in height: +90m
Yellow markings

An ideal walk around this Romanesque chapel, on the edge of an overhang overlooking the valley of the Bienne by more than 350 metres.
valley by more than 350 metres. It probably dates from the 13th century, but has undergone several transformations.

From the hamlet of Saint-Romain-de-Roche (Pratz)
Access: from Pratz (20 min. from Saint-Claude, direction Lons-le-Saunier/Lavans-lès-Saint-Claude) by the RD300, go to the large car park at the entrance of the hamlet of "Saint-Romain-de-Roche" and park. The rest of the way is on foot to the Saint-Romain chapel.

GPS coordinates from the start (decimal degrees) :
latitude N 46.364030 / longitude E 5.750873

Bag Adventure-Games® : enjoy a fun family experience around the Saint-Romain chapel, to discover the natural and cultural riches of the Haut-Jura: between treasure hunting, exploration and discovery.
Bag on sale at www.achetezasaintclaude.fr as well as at retailers and tourist offices in the area.


Brochures edited by Montagnes du Jura