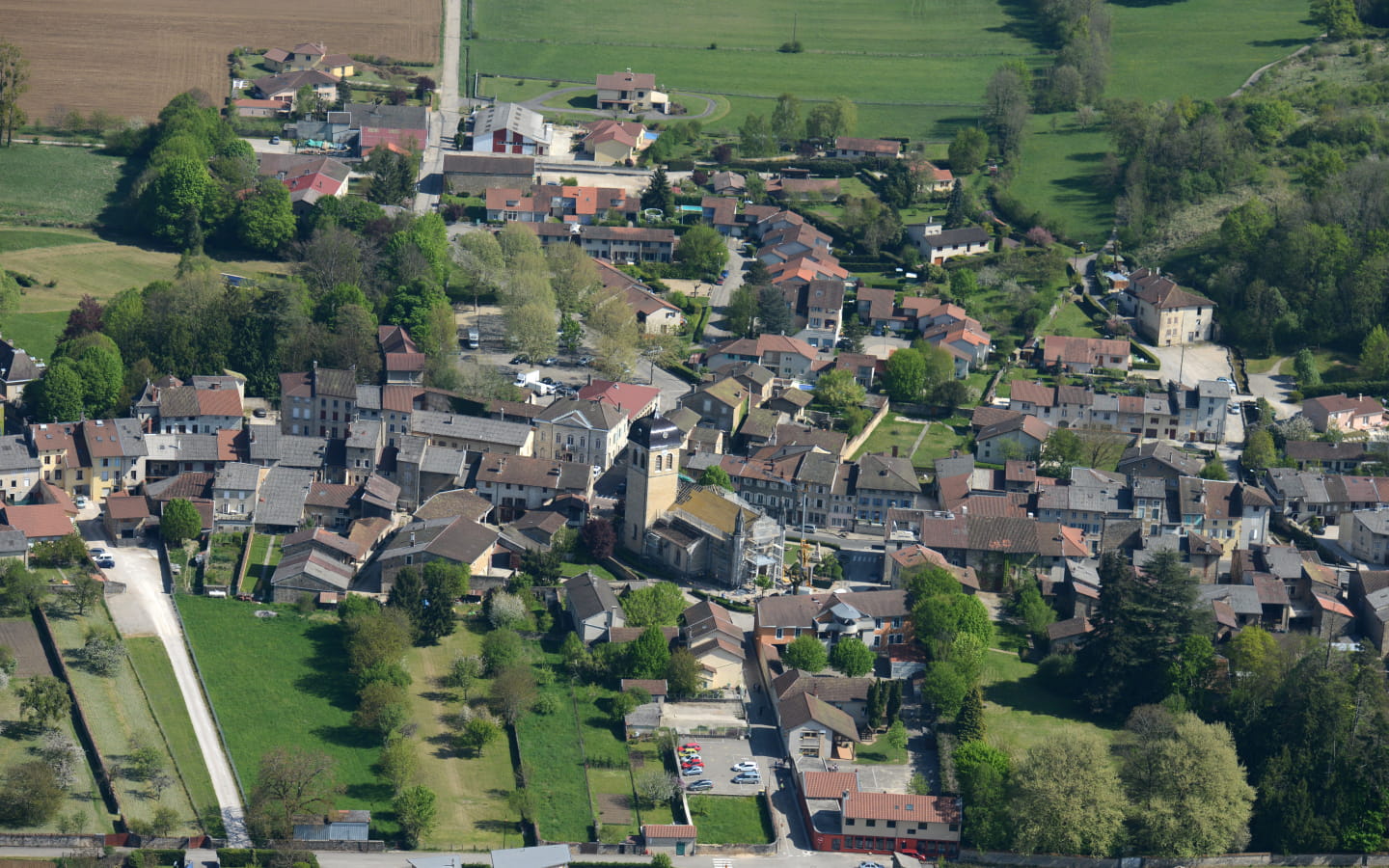 -
To visit Saint-Jean-le-Vieux, it's an invitation to a walk through the ages.
Having its name by its church dedicated to Saint Jean-Baptiste and strong of a rich heritage, Saint-Jean-le-Vieux possesses many castle, from them the most famous, the castle of Varey, took an important part in the history of Bugey. Controlling the entrance into the Gorge of l'Oiselon and surrounding the Ain plains, this fortified town was a strategic site during the wars between Dauphiné and Savoie that raged in the region. The castle is forever linked with the bloody battle of 1325, one of the most famous and deadly of the medieval history. In front of the entrance a sign recount the history of the place and invite the walker to know more. Equipped with an explanatory document, take free by foot the rampart road along the former ramparts from the little oratory to the Virgin. Old tower, solid high wall, outer wall, ditch, the "potence", postern, battle of Varey, legend of the Lady of Varey… Without forgetting a superb panorama on the Ain plains.
The hamlet of Hauterive invites you to stroll around. Between the canal and the stream, a central square, the chapel from the 12th under the patronage of Saint Hubert, two restored washhouses and a water mill constitute a haven of peace. Not far from there is situated the 3 castle path, lined with three beautiful private houses, and at the bottom of this path is offered to the stroller a magnificent point of view : at 360°, we discover reliefs of the foothills of Jura, Chenavel, Varey and many richness of the region.
Rambling lovers could choose between two pathways : one leads towards the "Roche Fendue", rocky rift 100 meters long, the other will make you discover castles, formal houses and a landscape of an exceptional generosity. For Mountain bikers, they will have choice between many marked out pathways.

To be seen : Castle of Varey – Castle of Champollon – Chapel Saint-Hubert – Church (15th) – Mill.
Saint-Jean-le-Vieux Grande Rue01640 SAINT-JEAN-LE-VIEUX
Prices & Schedules
Opening :
Brochures edited by Montagnes du Jura