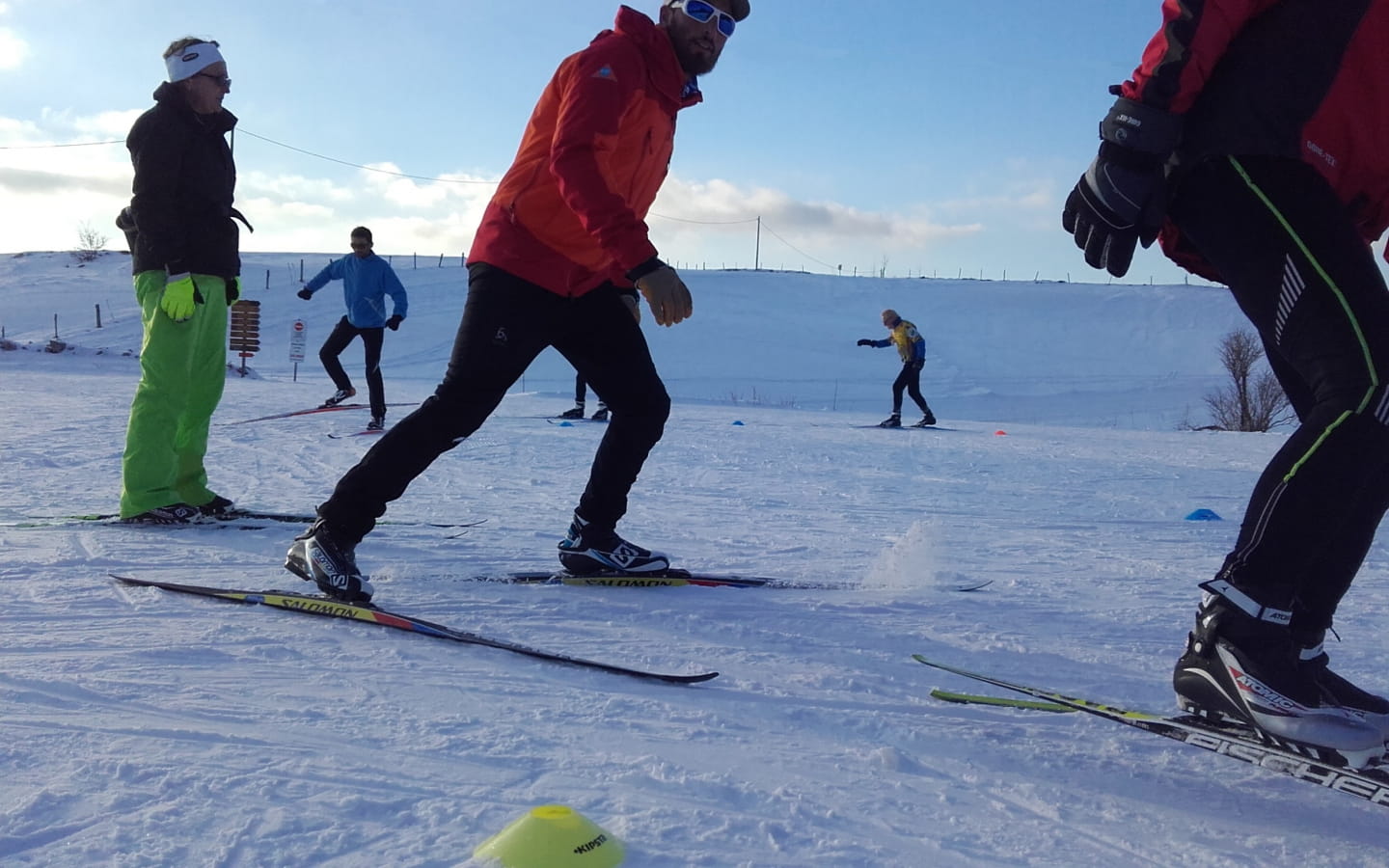 -
Knowing how to slide and turn. This is an introductory course offered to all those who are new to skating but who already regularly practice a sliding activity such as classic skiing, downhill skiing, rollerblading or ice skating.
From Monday to Friday
Discovery of the technical bases of skating.
Confidence building, general ease.
Situations to improve balance and glide.
Moving on flat and hilly terrain.
Turning step.
4 to 10 km per 1/2 day
Physical condition:
You already have a physical activity or sport, you are in good shape. Prepare your stay around activities that require balance (rollerblading, ice skating...) and endurance (walking, running, cycling, swimming). This preparation will allow you to fully enjoy your stay.
Stage de skating découverte GLISSES NORDIQUES30 route des Pâturages25240 CHAPELLE-DES-BOIS
Prices & Schedules
From 30/01/23 to 03/02/23 of 09:00 to 11:30
From 06/03/23 to 10/03/23 of 09:00 to 11:30
From 13/03/23 to 17/03/23 of 09:00 to 11:30
From 20/03/23 to 24/03/23 of 09:00 to 11:30
Carte Jeune youth card (15% discount on courses ) :

90.95€ - 107€

Base rate (10€ discount Pass Comtois) :

97€ - 107€
Brochures edited by Montagnes du Jura