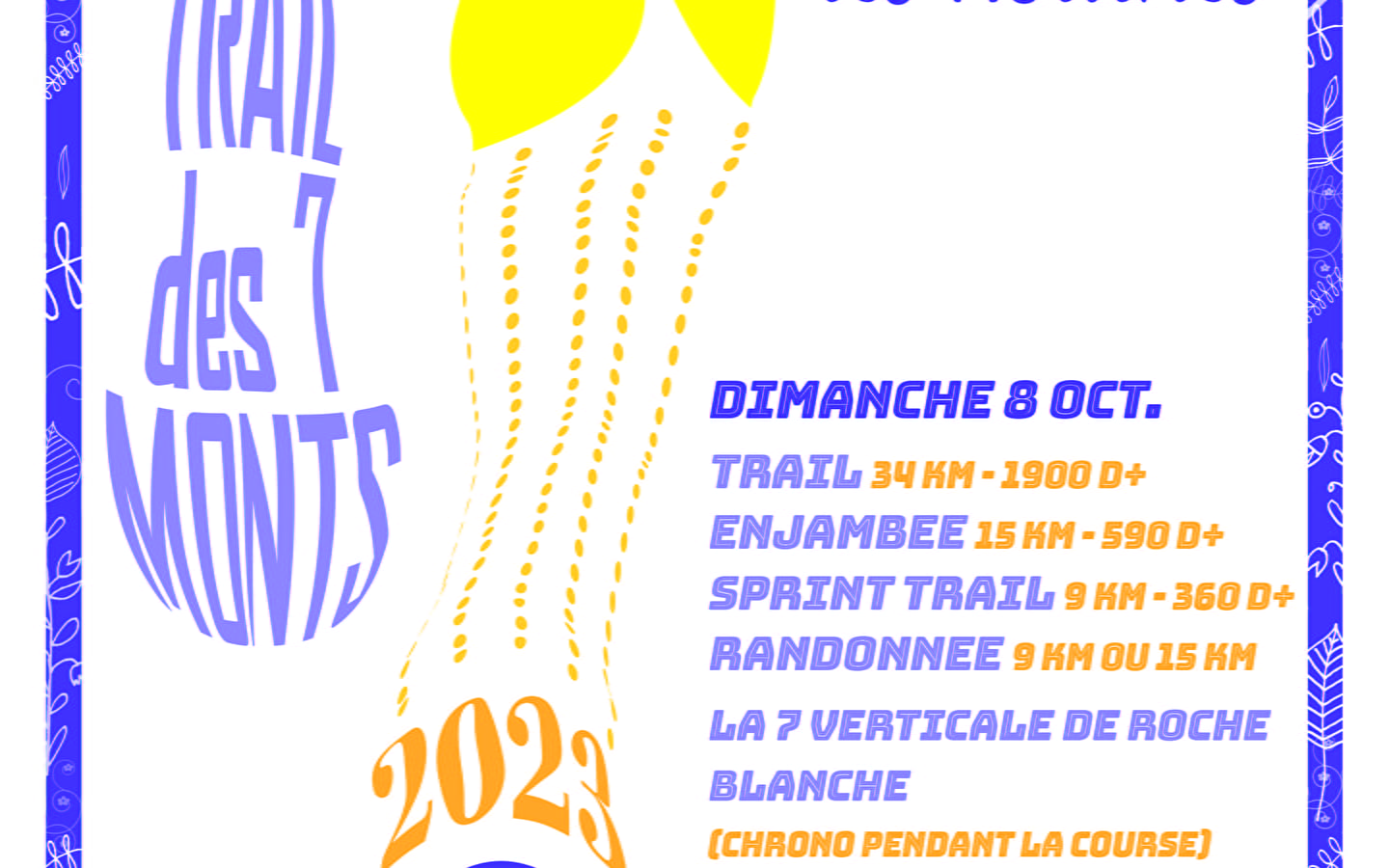 -
7 MONTS TRAIL

8 October from 8am in Septmoncel.

This is a mid-mountain nature trail with beautiful, relatively technical trails, in a very friendly atmosphere.
A range of routes to suit all tastes and all levels of runner, trainer or walker will help you discover the Haut Jura, which is anything but a "small mountain".

3 distances for trail running, hiking or Nordic walking: the 15km Enjambée, the 9km Sprint Trail and the 9km and 15km courses.

The 34km Trail (1900D+) is technical and mountainous, taking in the Chapeau de Gendarme, the Grès, the Saut du chien down to the Flumen, then up Roche Blanche (700D+ over 2.5km) to Laisia, then on to the Platières with views of the Monts Jura, then back down to the village via the Luette lookout point.
The Enjambée (15km and 590D+) climbs the Chemin des Pétroliers to Laisia, finishing in the same place as the 34km course.
The Sprint Trail of 9km and 360d+ climbs over the Ash tree to reach the end of the other routes.
You can choose between the 15km and 9km non-timed trails.
Prices & Schedules
All-day event starting at 8am.
Brochures edited by Montagnes du Jura