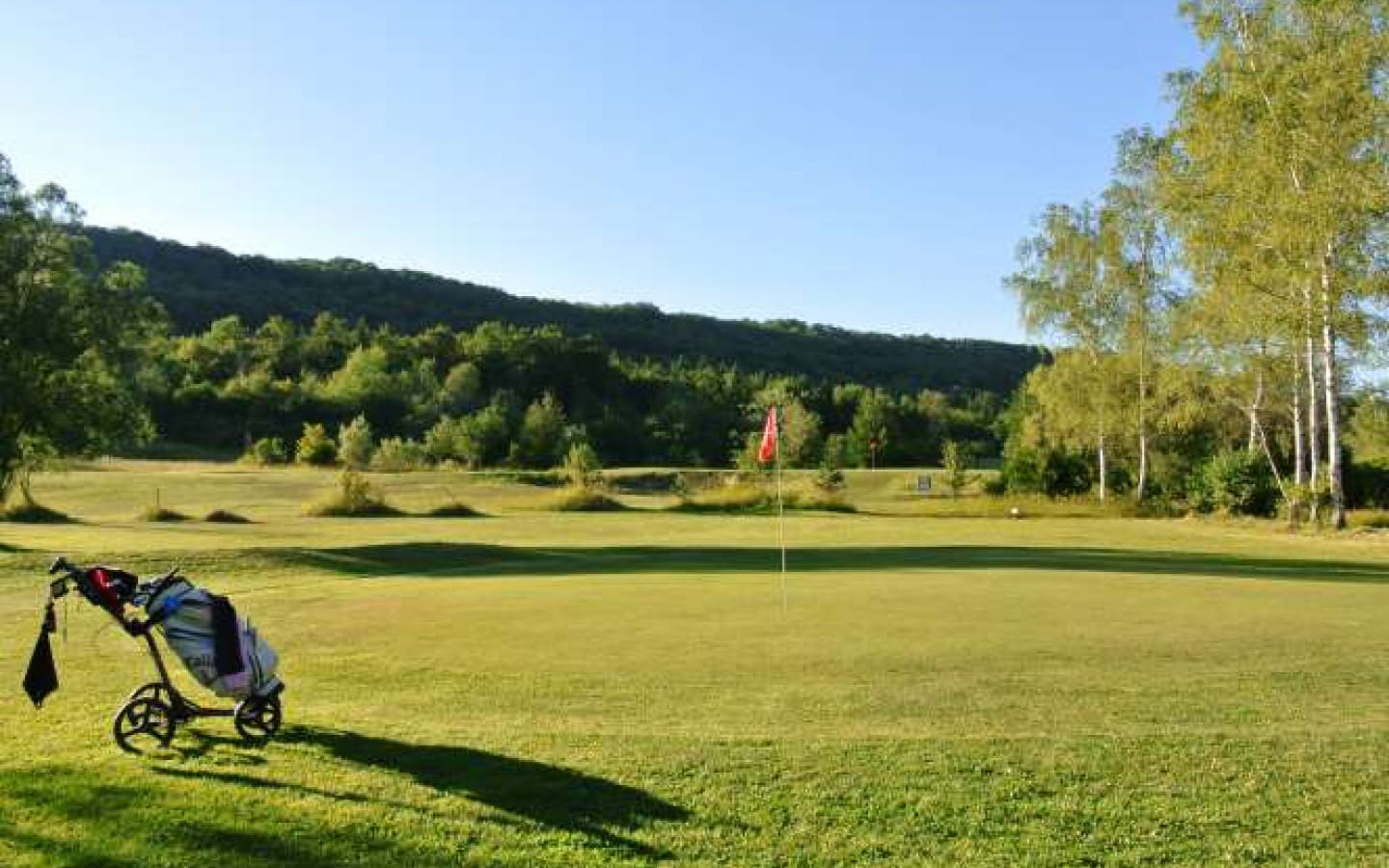 -
Approved by the French Golf Federation since 2012, the Golf des 4 Saisons is an association golf course nestled in the heart of the Jura, in Crotenay, on a former sand pit. With a length of 2,122 metres, this 9-hole course was elected "France's favourite golf course" in the Burgundy-France-Comté region in 2022.

Various criteria were taken into account in obtaining this prestigious title, such as its privileged geographical location and the conviviality that prevails here - the main focus of the team in place, in addition to its desire to democratise this relaxing sport. The discovery of golf by as many people as possible is indeed one of the priorities of the staff.

Situated at the epicentre of a network of hiking trails, this 8-hole course, whose water features reflect the wild flora, is located on the hillside of the "Côte de l'Heute" forest. On the horizon, you can see the mountains of the Haut-Jura. The scent of wild mint, the croaking of frogs, the song of the cuckoo and sometimes even the magical appearance of a roe deer accompany the players throughout the course.

The golf course is open every day from 8 am to 8 pm, from mid-March to mid-November and winter packages are available on request. It is open to all, regardless of age or ability.
Brochures edited by Montagnes du Jura