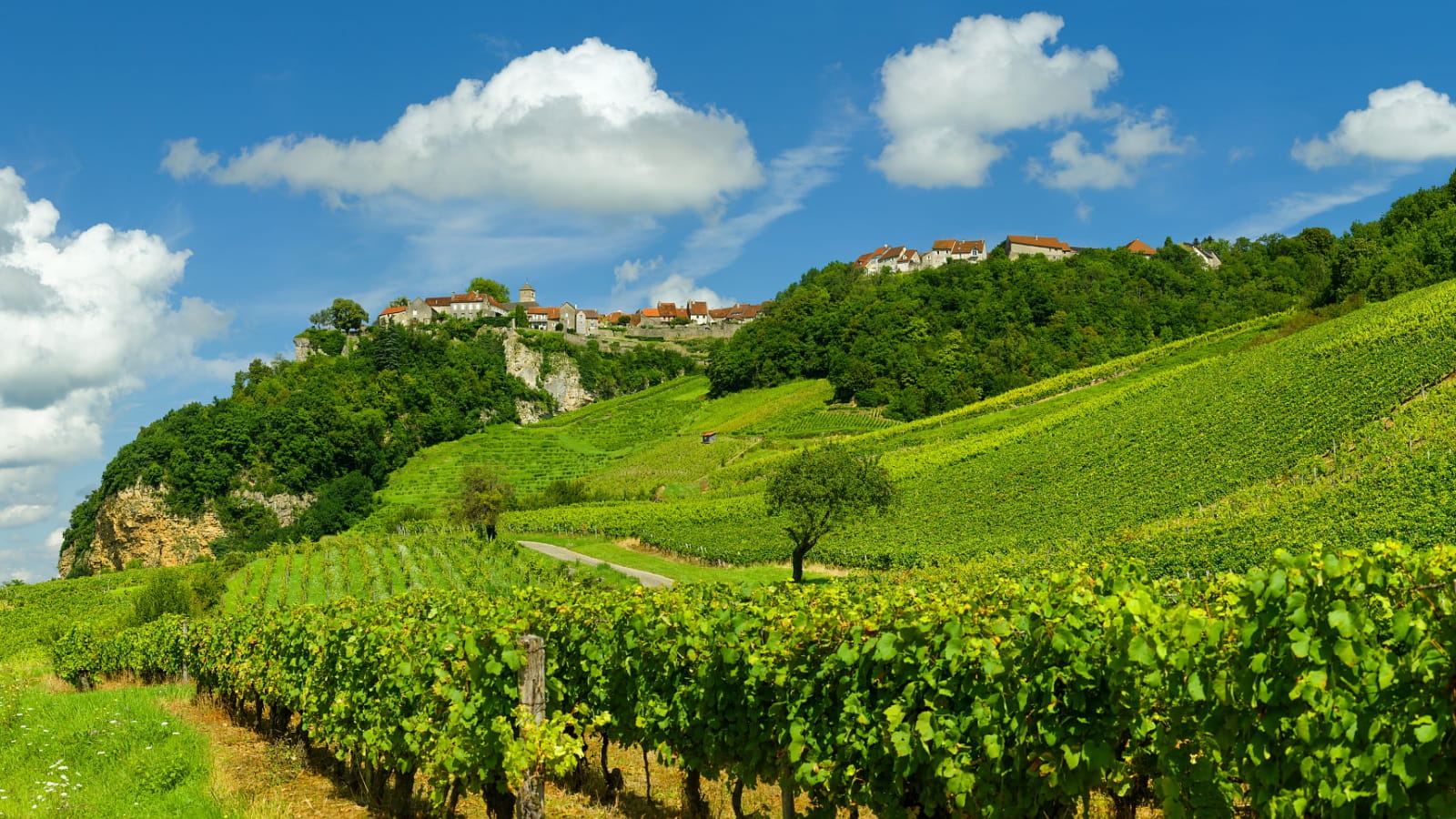 The towns and villages of the Jura Mountains have a unique and authentic character that comes from the region's natural forces. Some are among France's most beautiful villages, while others have the status of "Cité de Caractère" which is awarded to characterful historic towns. Oozing with charm, these tourist attractions invite you to come and explore them.
A wealth of heritage
The most beautiful villages in France
Listed among France's most beautiful villages, Château-Chalon, Lods and Baume-les-Messieurs are well worth a visit. These villages are perfect for a charming escape surrounded by dizzying cliffs, waterfalls and vineyards.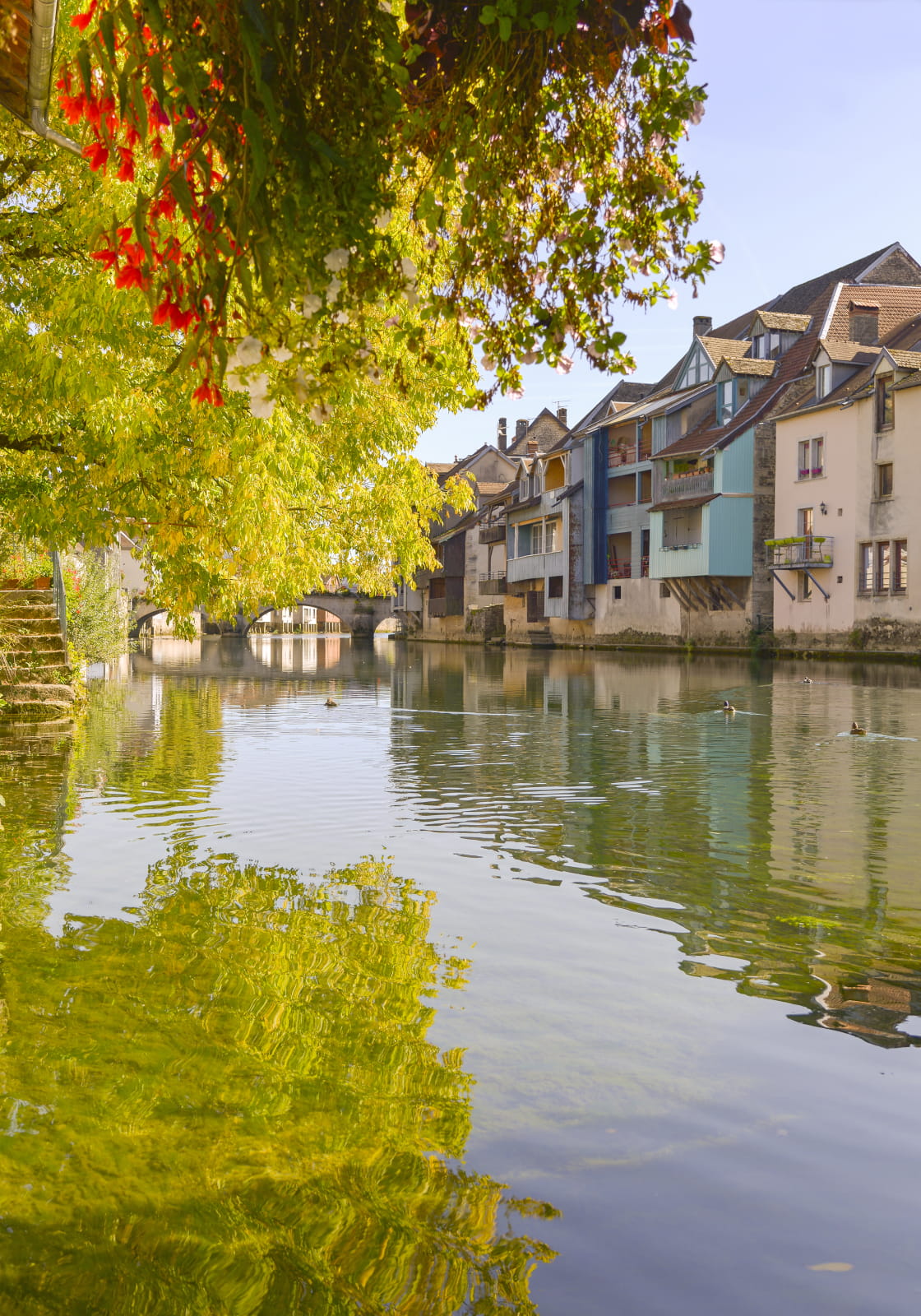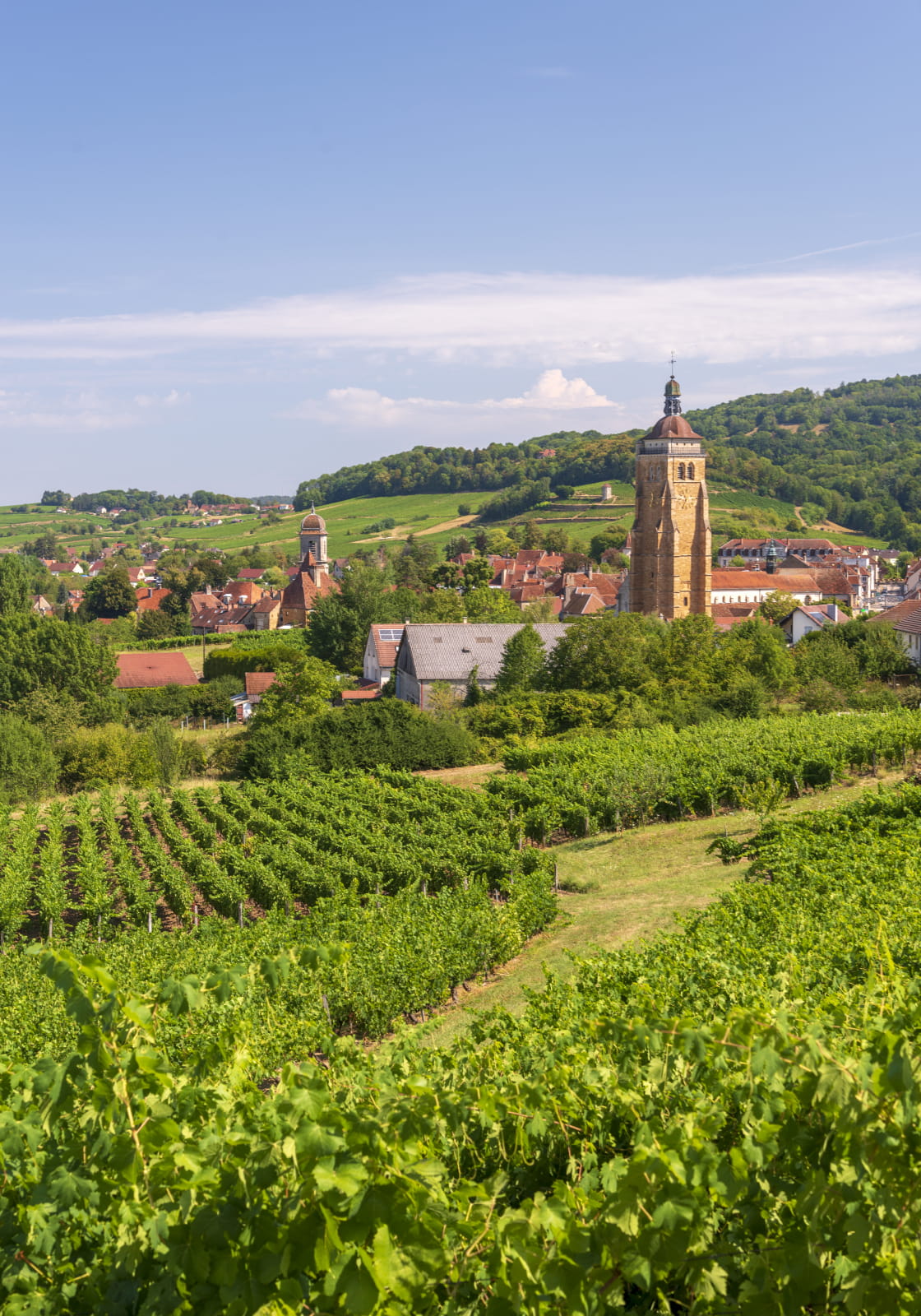 Ornans & Arbois
Focus on 2 towns oozing with character
One is tucked in the green haven of the Loue valley, the other nestles in the heart of the Jura vineyard. Ornans and Arbois are both picturesque towns that are well worth visiting.
They are also the birth places of two great men: Louis Pasteur and Gustave Courbet, whose homes can be found here as well as a museum named after each one.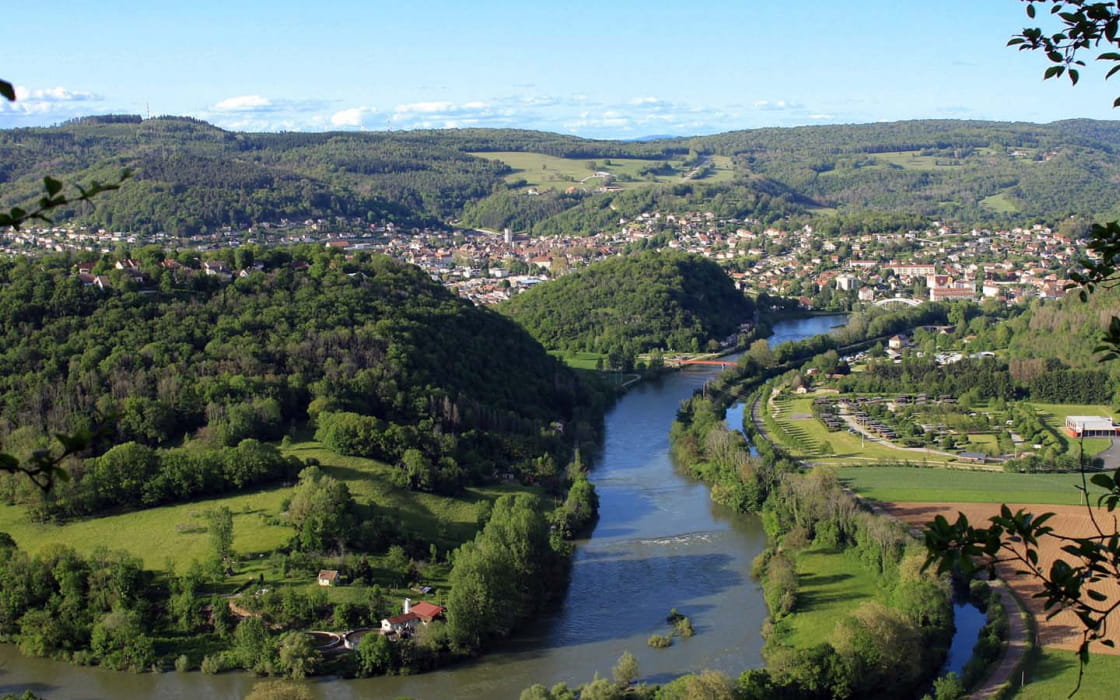 Visit Baume les Dames and the surrounding area
Need a break in the country? Baume les Dames and the surrounding region is the perfect place. You'll love the lush green valleys and cliffs, but also the local heritage, culinary specialities and craftsmanship. There really is something for everyone! This is also the ideal playground in which to enjoy all sorts of outdoor pursuits such as climbing, hiking and cycling.
Discover
Go on a City Break
Cities in the mountain range
Treat yourself to a city break in one of the mountain range's major towns: Lons-le-Saunier, Montbéliard, Bourg-en-Bresse, Dole or Besançon. You'll succumb to the charm of their unique features, waiting to be seen just a short distance away from the first mountain plateaus!
That's just what the Jura Mountains are all about, holidays with variety, where the joys of the mountains and of the city are all rolled into one!