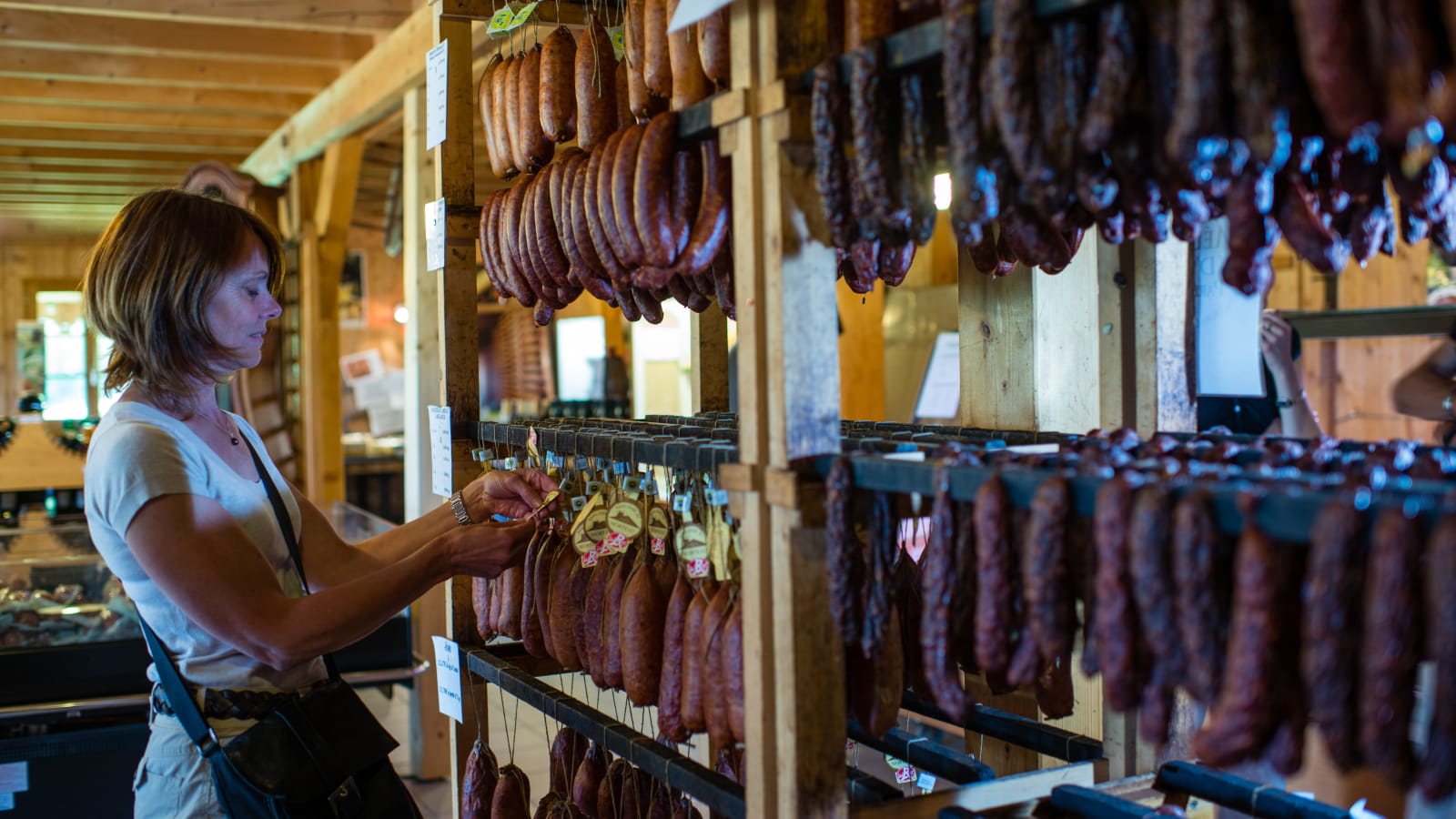 Salted and smoked meats are an ancient Comté tradition. One of the most obvious distinctive features of the Jura Mountains is the "tuyé", the smokehouse found on the typical farms. The most well-known smoked meats are Morteau sausage and Montbéliard sausage, but the variety of salted meats is much greater! They are perfect as nibbles to enjoy with drinks or as part of a main dish!
The Tuyé, where delicious salted meats are made
The famous salted meats of the Jura Mountains come from the smokehouses, or "tuyés" on the farms of the Upper Doubs plateaus.
The tuyé is typically the central feature of the farms of Upper Doubs. From the outside, it looks like an enormous chimney made of timber.
The tuyé used to serve as a larder, but is now used only for smoking meats to give them that very distinctive flavour.
Above a hearth directly on the ground, ham, sausages, bacon and other meats are suspended for periods ranging from a few days to several months. Tradition requires that only resinous wood from Upper Doubs be used for the smoking process.
Découvrir un tuyé typique
Morteau sausage and Montbéliard sausage, the essentials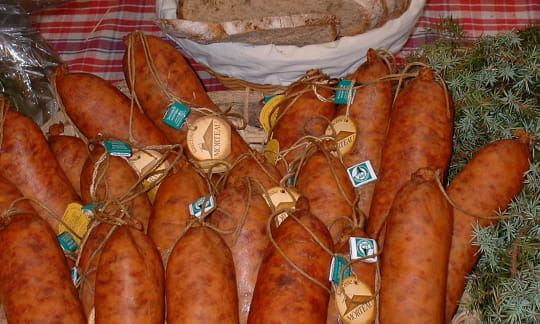 A product full of flavour!
Morteau sausage
As the first French recipe to obtain a regional PDO certification, the Morteau sausage is the firm favourite among the salted meats of Doubs.
In both rustic meals and gourmet dishes, it is an absolute must! You can really get your teeth into this irresistible sausage with a shiny amber skin and subtle aromas of pine and juniper.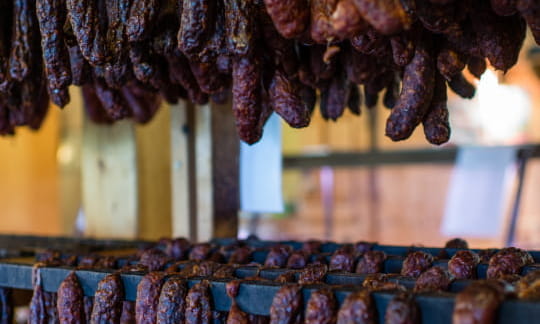 A delight to discover!
Montbéliard sausage
The smaller Montbéliard sausage, also certified (PGI), undergoes the same smoking process and is the second favourite of the region's salted meats.
Its meat is more finely minced and it has flavours of cumin, garlic and coriander. It is said to be the oldest sausage known among the vast array of French charcuterie...
A whole hamper
Besides the famous Morteau sausage and its smaller companion, the Montbéliard sausage, food lovers are spoilt for choice. There's also Brési, beef that's been salted, smoked and dried, as well as smoked ham from Upper Doubs and Jésu de Morteau!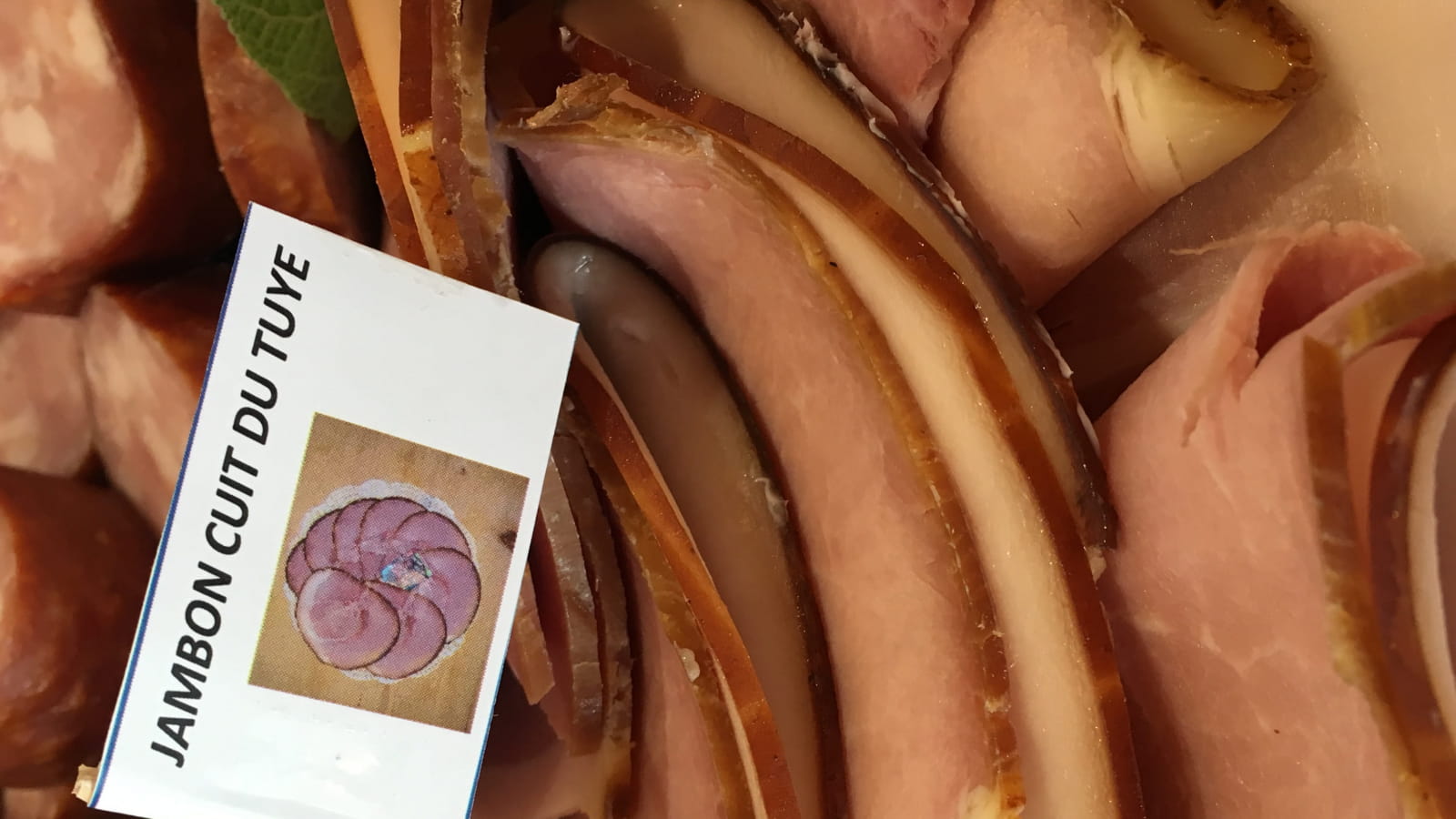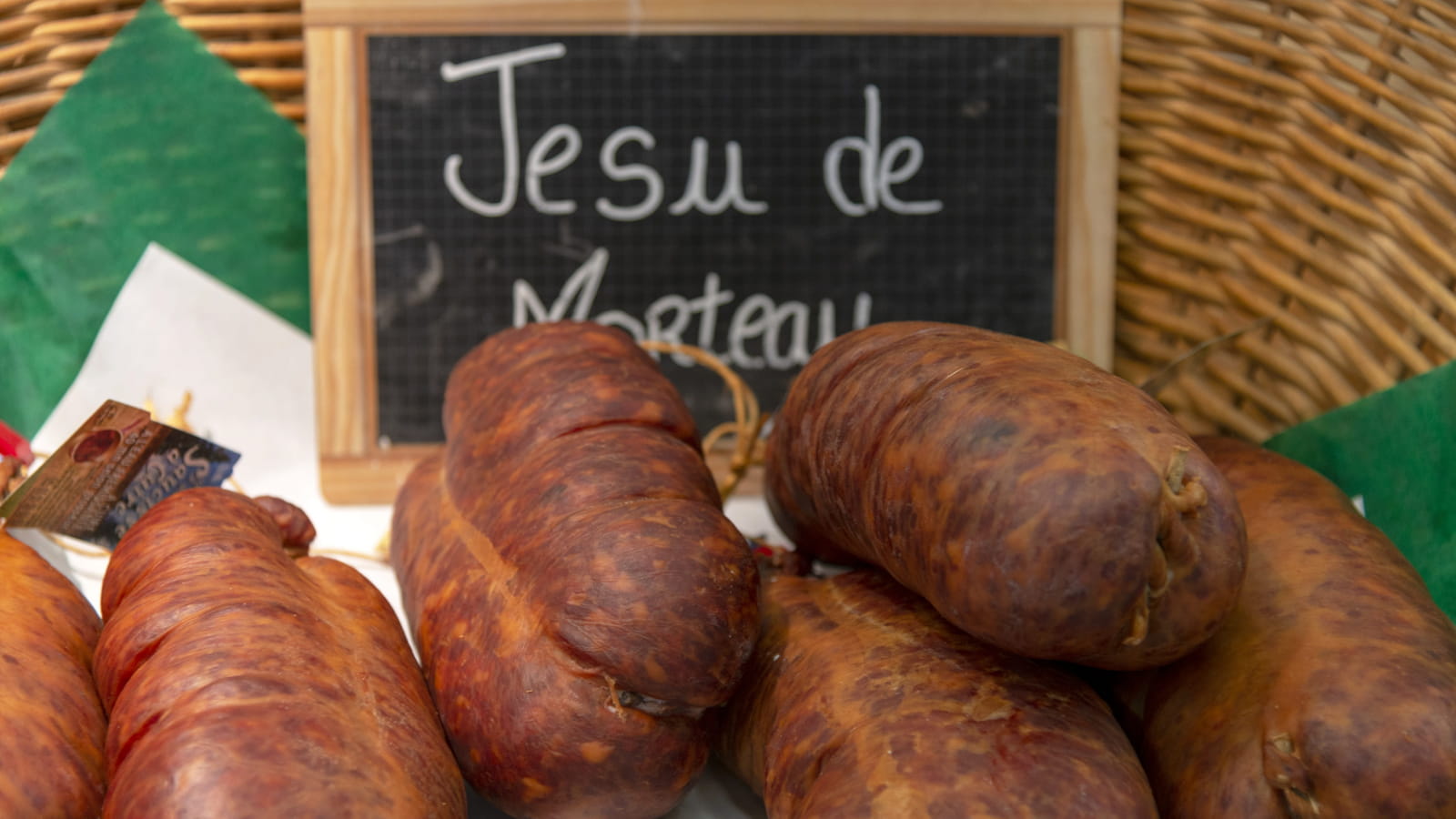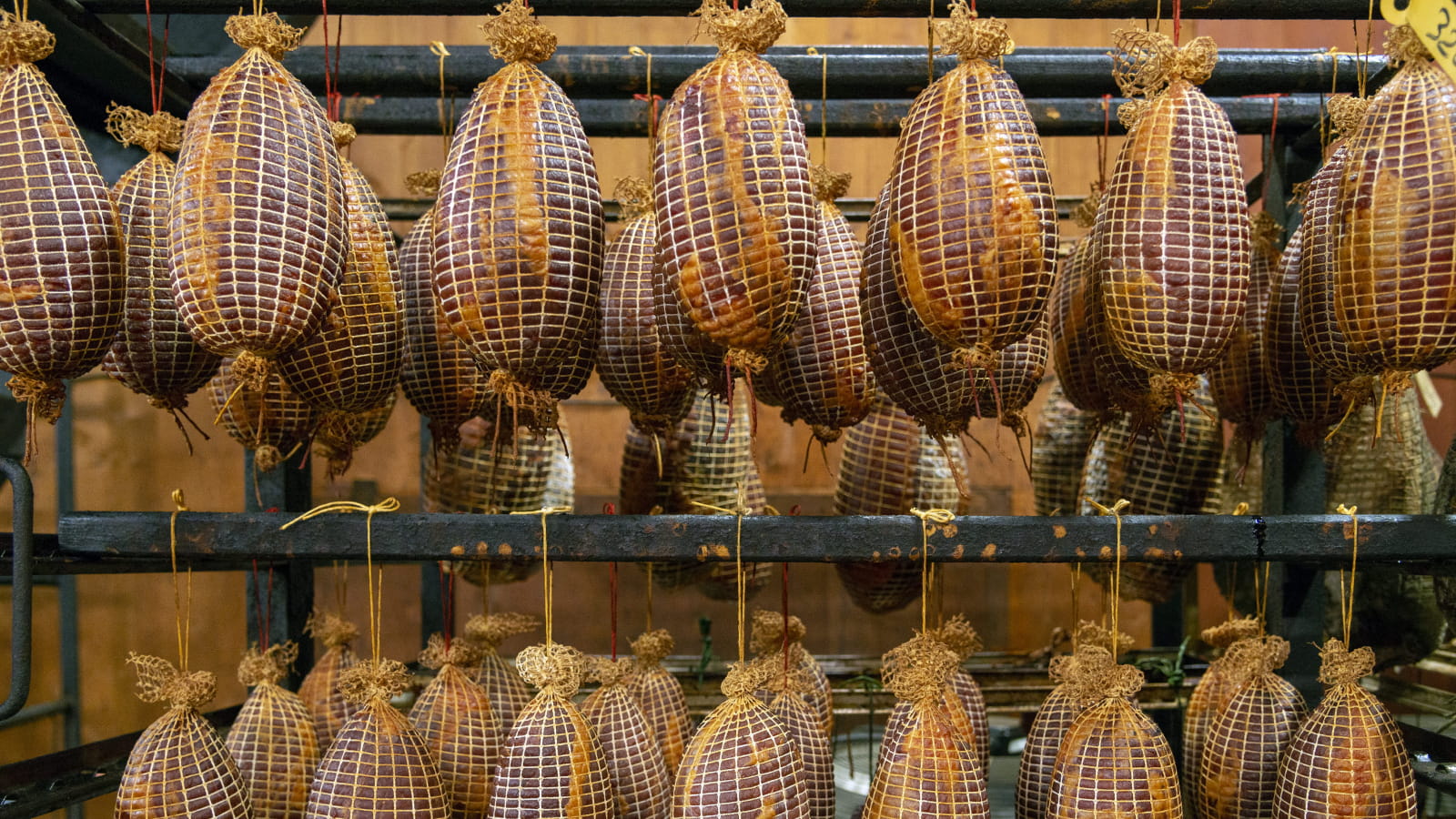 How to eat salted meats
Time to eat!
So when it comes to salted meats, there's something to suit every taste, and any combination is possible.
Use them to accompany raclette, sauerkraut, or traditional dishes such as potatoes with cancoillotte cheese or the famous Franche-Comté pie. It also adds an authentic touch to your drinks and nibbles, enjoyed with a little Comté and Jura wine...
Salted meats go well with rustic meals but are also a delight in more elaborate dishes. Day after day, they pay tribute to the farmers and traditions of Franche-Comté.