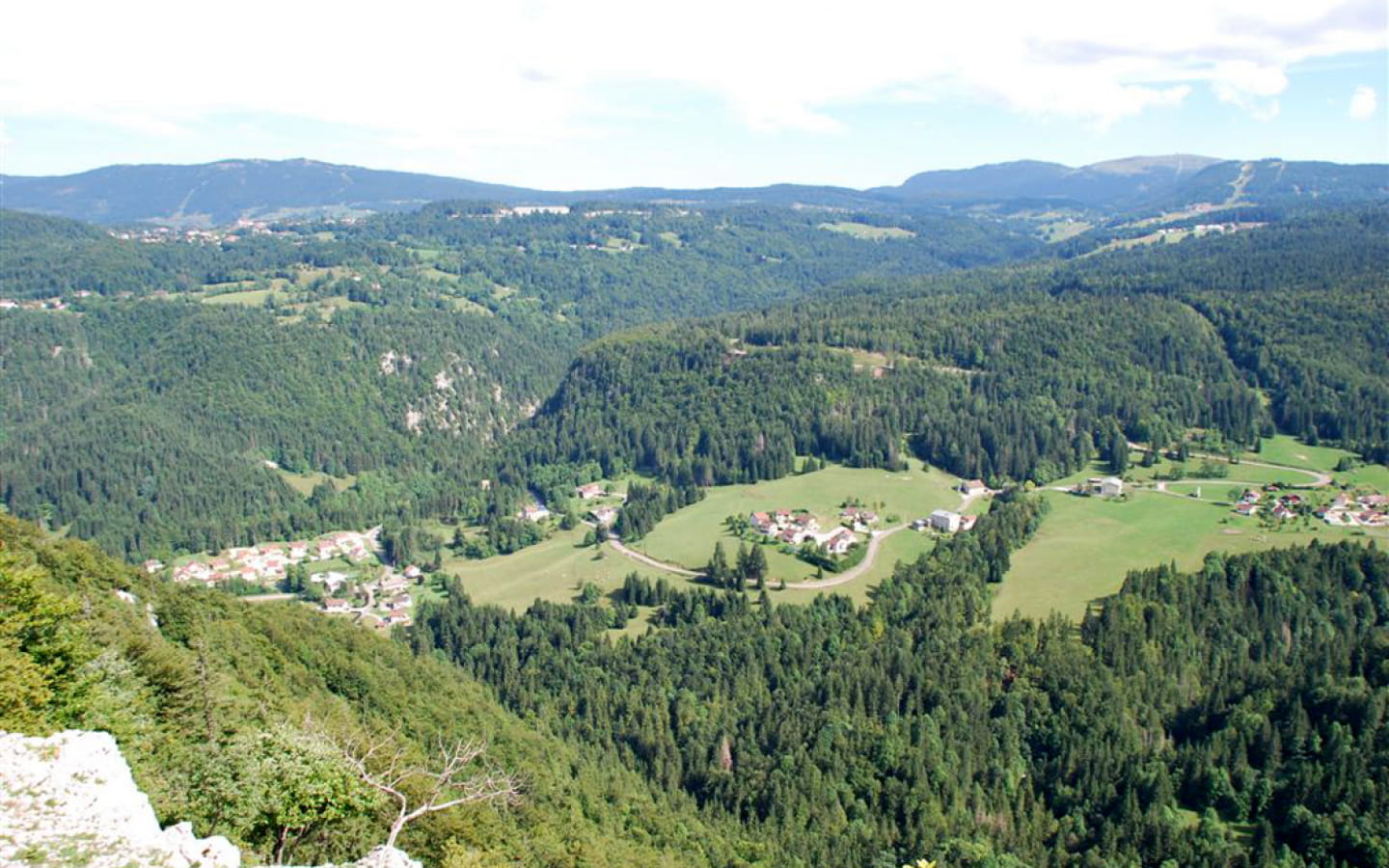 -
The Belvedere of Repenty offers an atypical point of view on the valley of Arcets and the hamlet of the rivers, the Mont Fier, the massif of Dôle, the Noirmont and the fort of Rousses.

You will also meet typical farms of the territory with their tavaillons and their fort granaries.

The belvedere itself, due to its orientation, the rock flush with the ground, and its insertion into a system of cliffs, has, like others, an almost southern character.

In addition, its location above a steep slope, makes it one of the sites where one feels the sensation of height, emptiness and space the most ...

Sound site: from up there listen to the rumors of the valley! For good listening, place your hands behind your ears ...

Possibility of access by:
- Les Adrets> Chez l'Alphée Grand (hiking pole)
- Le Repenty (possibility of parking along the small road 20 minutes walk from the belvedere).
For more informations
Belvédère de Repenty
Brochures edited by Montagnes du Jura