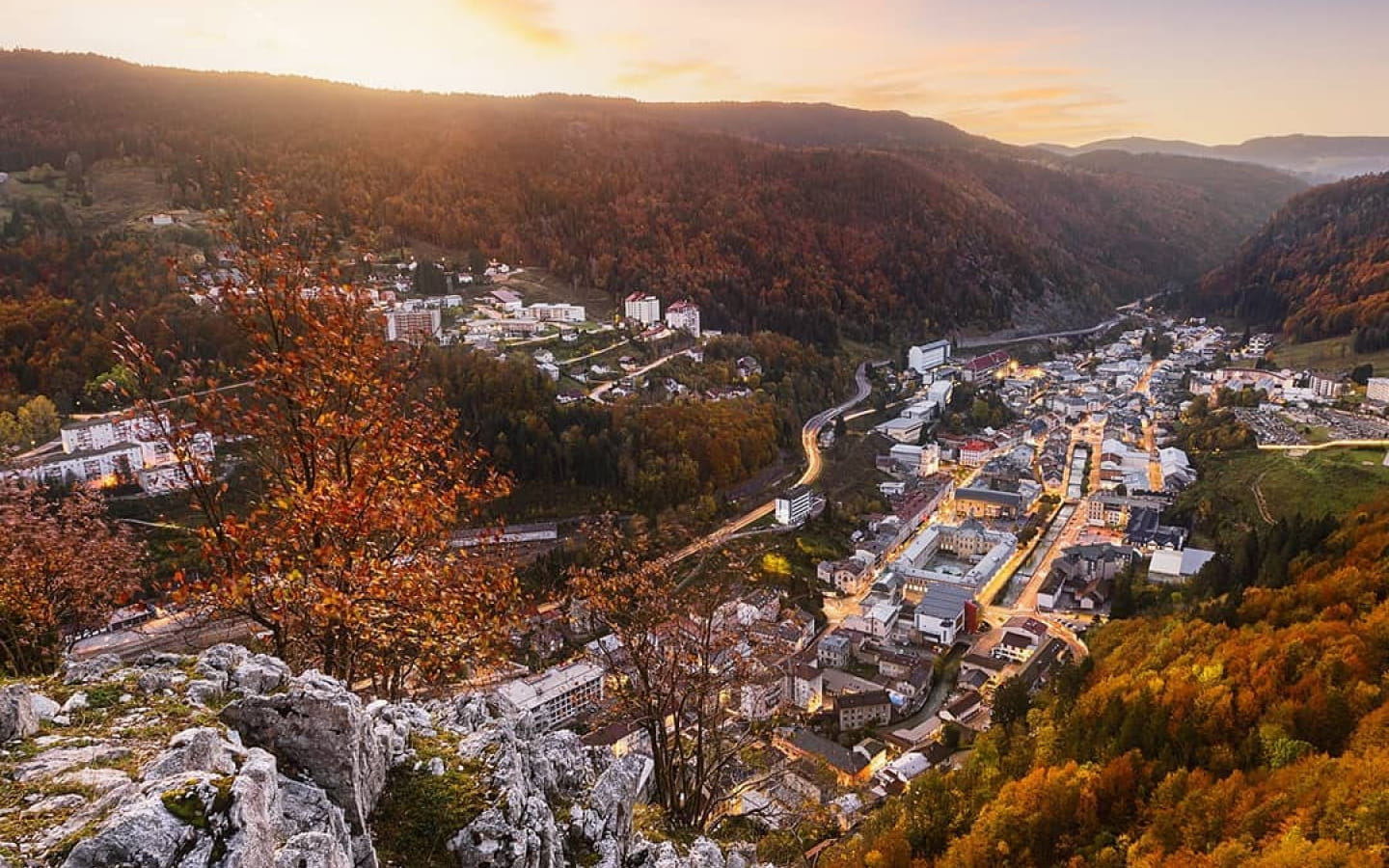 -
From belvedere to belvedere, go from viewpoints over the more urban Morézienne valley to a spectacular and original panorama, over valleys, ridges and mountains, valleys and hills.

The Roche au Dade belvedere
La Roche au Dade offers you an astonishing view of the Morez cluse and the Hirondelles line, one of the most beautiful railway lines in France. It is also the highest point of the via ferrata.

The Béchet belvedere
It is oriented mainly to the north. Located in the shade of trees and on a rocky peak, the site accentuates the impression of overhang and emptiness. The panorama that we discover there is, here again, very urban in the valley floor and very wooded on the slopes and reliefs.

The Belvedere of Repenty
It offers one of the spectacular and original panoramas. The viewpoint overlooks a vast complex of valleys, ridges and mountains, valleys and hills, between Mont Fier, Prémanon and Les Rousses.

The belvedere itself, due to its orientation, the rock flush with the ground, and its insertion into a system of cliffs, has, like others, an almost southern character.

In addition, its location above a steep slope makes it one of the sites where one feels the sensation of height, emptiness and space the most ...

Sound site: from up there listen to the rumors of the valley! For good listening, place your hands behind your ears ...
For more informations
Circuit des Trois Roches et Belvédère de Repenty
Brochures edited by Montagnes du Jura