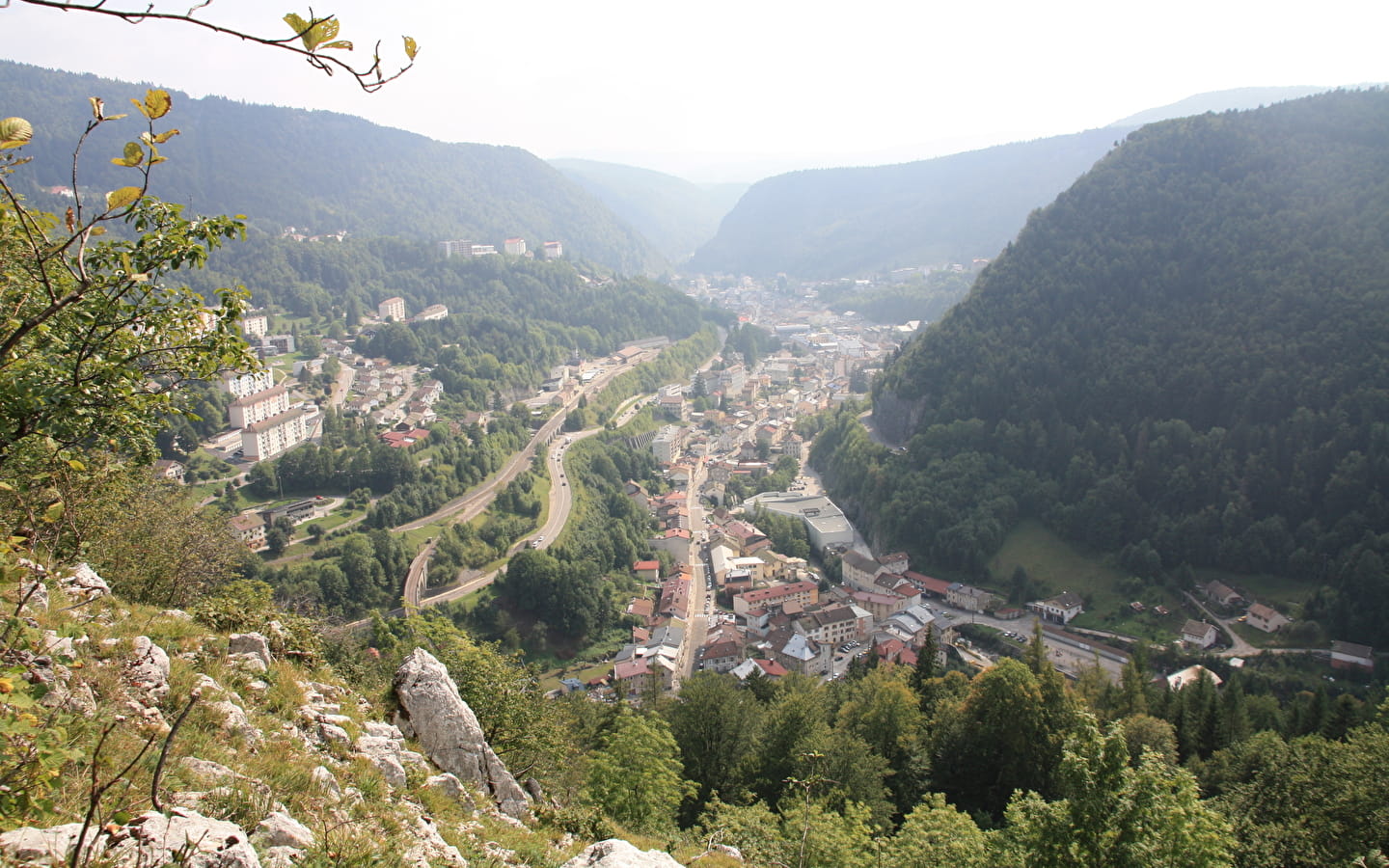 -
Departing from Morbier, which gave its name to the cheese, the famous black ray and the Comtoise clocks, this very varied route leads to the foot of the Trois Commères, then to the climax of the Crottes balcony with its plunging view of the viaducts. by Morez.

This hike reveals a harmonious contrast between vast grazed areas punctuated by a few isolated farms and the industrial footprint, testifying to a successful marriage between the work of man and nature. You will be seduced by the majesty of the viaduct standing out from the plumb of the mountain, which attests to the stubbornness of human genius and its fierce desire to brave hostile conditions for its communication needs.

The Grand Goulet sound site is easily "excitable" by hooting (shouting) towards Morbier: let yourself be tempted by this experience.

Les Trois Commères: recognized climbing site, the three hard limestone monoliths bear witness to the slow work of erosion.

The panorama from Balcon des Crottes embraces the agricultural landscapes of the Bellefontaine valley, the urban and industrial landscapes of the Morézienne valley, wooded in the Risoux forest.


The structures (viaducts, tunnels, etc.) of the Hirondelles railway line are also easily identifiable.
For more informations
Grand Goulet and Three Gossips
Brochures edited by Montagnes du Jura