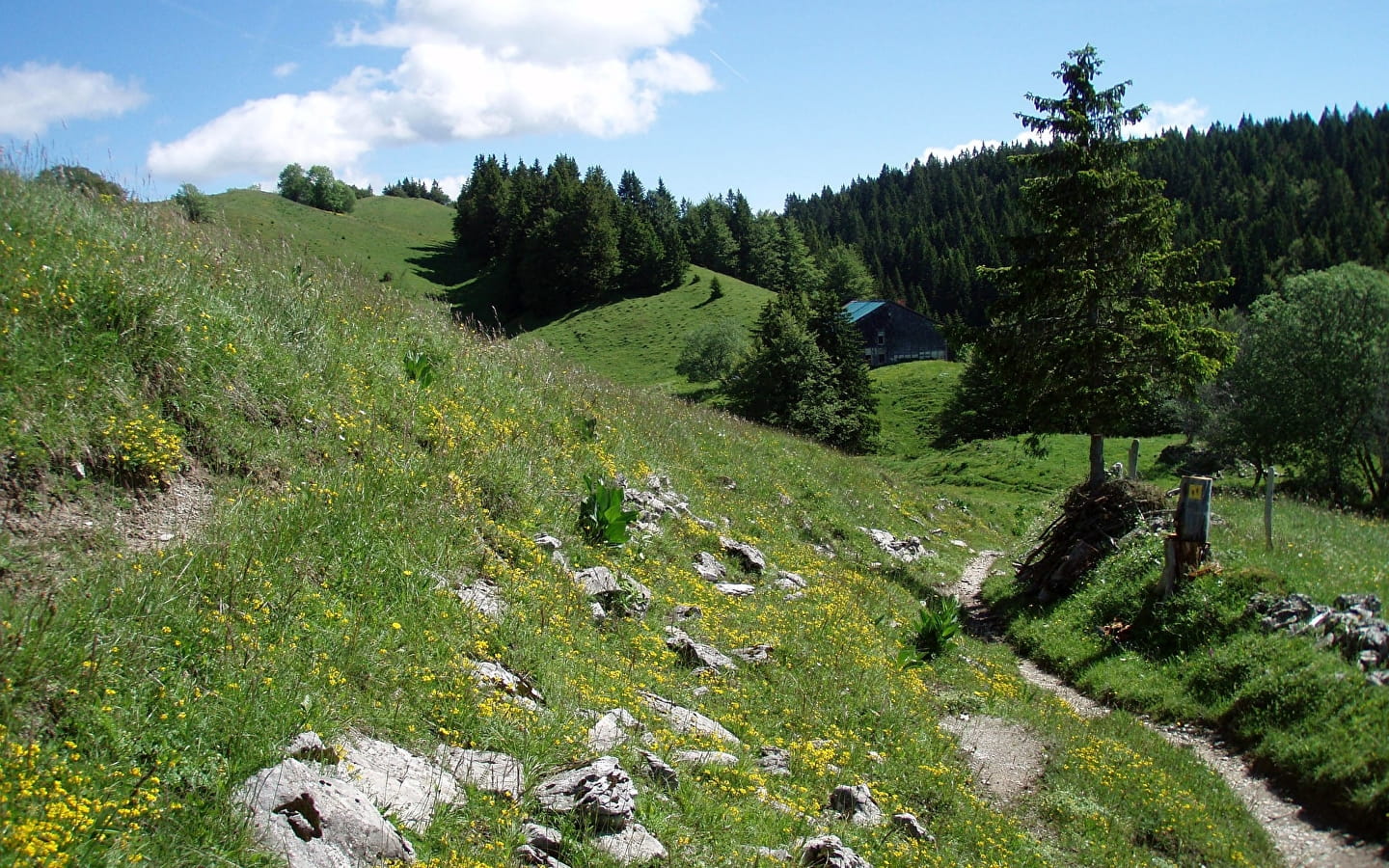 -
This long country walk (GRP) follows the paths and tracks of the Haut-Jura around the town of Saint-Claude. This multi-day hike in the heart of the Haut-Jura Regional Nature Park, renowned for its preserved flora and fauna and its mountainous terrain, crosses many of the department's must-see sites: The Hautes-Combes, the valley of the Bienne, the waterfalls of the tail of horse, Vulvoz or the Mill, the plateau of Lizon or the capital of the Haut-Jura: Saint-Claude.
This hilly region typical of the Haut-Jura offers an ideal setting for hiking. Reserved for experienced hikers, the natural spectacle is equal to the height difference to be climbed... The deep valleys of the Bienne, the Tacon and the Flumen, the valleys and ridges of the Hautes-Combes, the farms of the Haut-Jura and the lookouts make this itinerary an essential hike in the Jura Mountains.

A variation is possible between Molinges and Rogna, reducing the route by 20 km.
For more informations
GRP Tour du Haut Jura Sud
Brochures edited by Montagnes du Jura