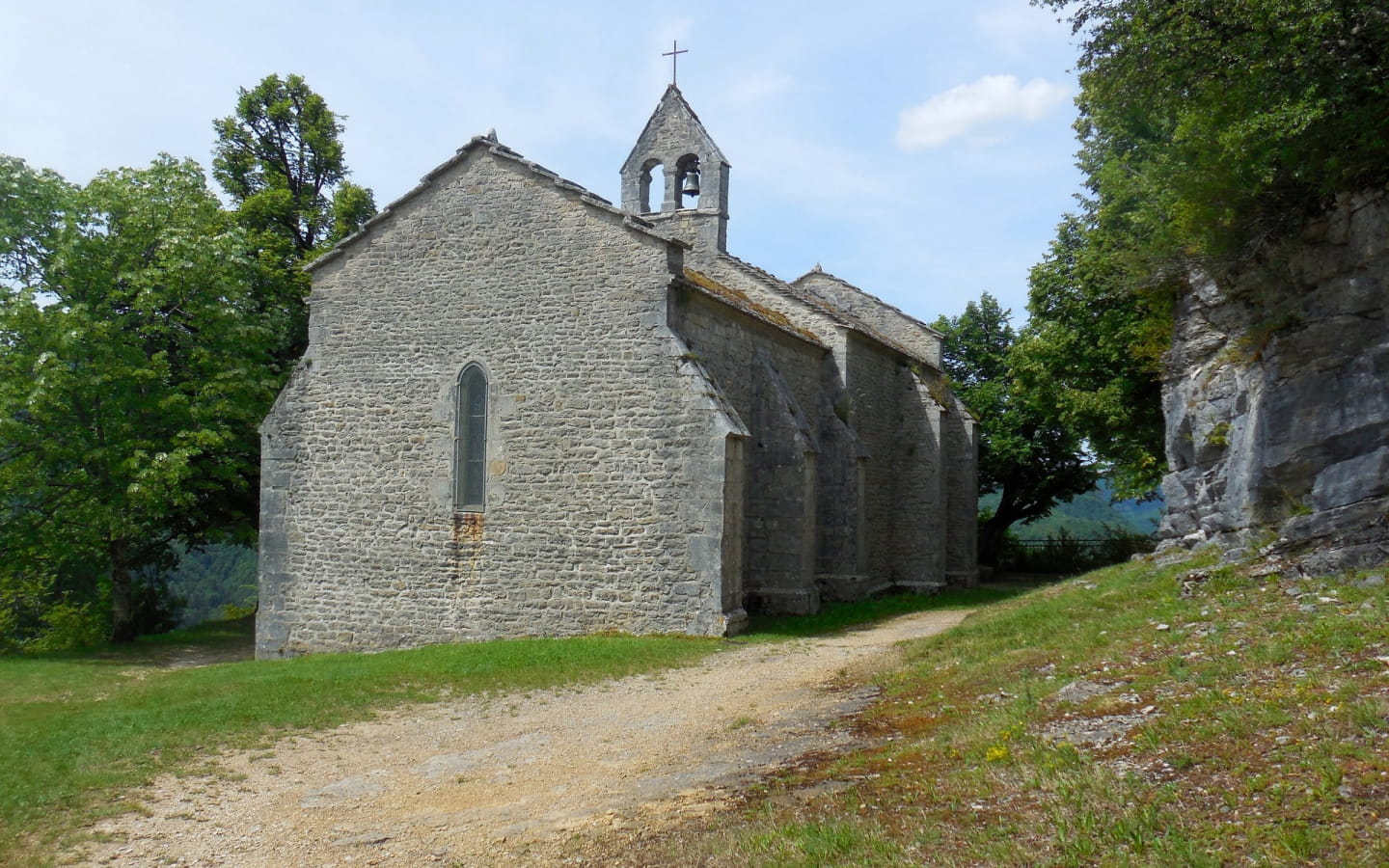 -
Let yourself be guided by the scent of the box trees around Saint-Romain-de-Roche, to discover its Romanesque chapel, its viewpoints over the Bienne valley, its marble quarry and its Chemin du Facteur.

From the car park (post "Saint-Romain de Roche"), continue along the road and enter the village.

At "Saint-Romain Village", continue straight ahead (communal oven used during festivities; this peaceful place has been listed by the Haut-Jura Regional Nature Park as a high-quality listening area: each sound event is propagated in the most distinct way for the pleasure of hearing). Go past the last house, continue along the path in the fir forest and reach "Chemin de la Chapelle".

Continue straight on to the end of the valley to find the Romanesque chapel of Saint-Romain (overlooking the Bienne valley; view of the Jura mountain ranges).

Return to "Chemin de la Chapelle".

Climb the path on the left. At the "Roche de Vaux", continue along the gravel path (viewpoint; presence of chamois), bordered by boxwood and oak trees. It leads to the "Bois de Champois". Continue to the right until you reach "Champied".

At the post, turn right, take the road on the right and reach "Carrière de Marbre".
> On the left, after 100 m, access to the first part of the old quarry (sanded, a block of limestone reveals all its marbled beauty called Lamartine yellow).

At the post, go right, due south, between the last house on the right and fruit trees, on the Chemin du Facteur in the boxwoods. Go down the D 300 to the right and find the car park.

For more informations
La chapelle de Saint Romain
Brochures edited by Montagnes du Jura